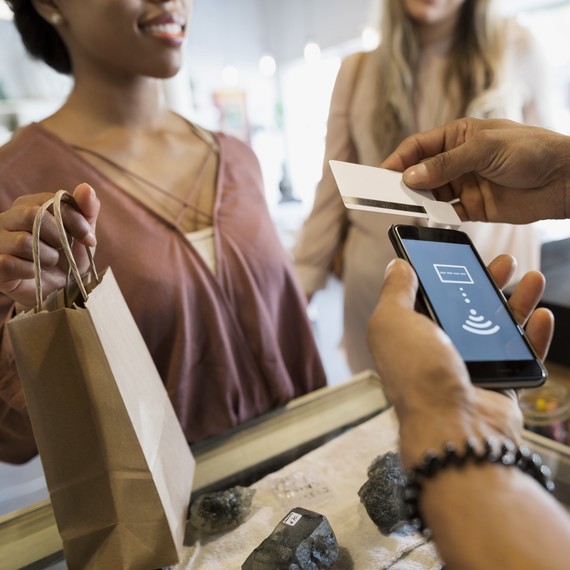 Back in the day, Black Friday was simple. You woke up early, shopped hard, and returned home knowing that you, savvy holiday saver, got the very best deals. Was it possible that flat-screen TV might be even cheaper in December? Yes, but your flip phone wouldn't taunt you about it. 
Now the game has changed. Sales begin the second Halloween wraps up and continue until Santa packs the sleigh. All the while, shopping apps compete for your attention and promotions flood your inbox, contributing to near-record levels of FOMO.
So is Black Friday still worth it? That all depends on what you're looking for. Kyle James, founder of the coupon website Rather-Be-Shopping.com, has been compiling holiday shopping data for almost a decade to determine sale patterns. Here, he shares his secrets.
What To Buy on Black Friday

There are deals to be had on Black Friday proper -- especially if you're not hung up on name brands. 
Kitchen goods will see prices slashed significantly, notes James, although likely not those from the likes of All Clad or Calphalon. The same goes for budget, bare-bones laptops—last year's $150 Dell was a steal from Best Buy, and James predicts that this year's deals will be similar or better. 
One "deal" to avoid? The infamous Black Friday off-brand TV. There's a reason it's cheap -- and it's not because Santa hooked you up. "Most of the door-buster TVs they get for Black Friday are specifically made for that day and lack good specs," says James. "The deals are often amazing, but know what you're getting."
Perhaps surprisingly, Apple products are one of Black Friday's best bets (unless you're hung up on the new iPhone—that baby's still going to cost you). Black Friday was the only day in 2016 when Apple was on sale almost across the board, notes James. But skip the Apple store. "Deals at stores like Walmart and Best Buy will be better," he says. "Look for retailers to offer significant gift cards with an Apple purchase to entice Black Friday shoppers."
Clearance apparel will also see its deepest discounts of the year on Black Friday. James expects to see up to 75% off on fall clothing at stores including Old Navy, American Eagle, Kohl's and Macy's. If you have little ones and storage space, consider knocking out some 2018 back-to-school shopping now.
 
[SHOP: Our 8 American-Made Gift Picks]
What To Buy In December

It's safe to assume that pretty much everything in the mall will be cheaper on December 26. But if you're shopping for gifts -- or just can't wrap your head around shopping the day after Christmas -- the weeks leading up to the holiday have plenty of deals.
Unless you're looking for a very specific hot-ticket item, toys are best to wait on. According to Rather-Be-Shopping.com data, December 16 sees the best deals and coupons for toys at retailers including Toys "R" Us, Target and Walmart. "This one makes sense," says James. "Toy retailers often start to feel the pinch of lackluster sales mid-month and start offering incentives." 
For clothing and shoes, Free Shipping Day (December 15) is your best bet. "It's one of those categories where procrastinating definitely pays off -- the majority of popular online clothing retailers offer free guaranteed delivery by Christmas Eve, along with a coupon code," says James. Historically, Free Shipping Day brings 80% more coupons than the day before.
As for other popular prezzies, James' data suggests that stocking stuffers are cheapest on December 11, kitchen supplies will dip on December 15 and jewelry and wedding rings are best purchased between December 4-25.
[SHOP: Kids Gifts They're Sure to Love]

What To Buy After The Holidays
If you're, ahem, "gift shopping" for yourself, avoid the holiday season altogether. 
For TVs, expect to find the best deals early in the morning on December 26 or in February after new models debut at the Consumer Electronics Show. Similarly, last season's DSLR camera will be cheapest in February, says James. 
Of course, January is the time to stock up on Christmas decorations and wrapping paper. You'll score next year's essentials for pennies on the dollar.
Tools and hardware are some of the worst Black Friday buys. If you can hold out until June, you'll be rewarded. "Our research has shown that Father's Day coupons and sales on cordless drills, table saws, and routers are 30 percent better than Black Friday weekend," says James.
You might also want to wait on that home gym. Traditionally, exercise equipment goes on sale in January to capitalize on New Year's resolutions. Ellipticals, treadmills, and weight machines will go for up to 50% off at retailers such as Sports Authority and Dick's Sporting Goods, predicts James.
That's right—one more reason not to exercise, and plenty of reasons to go shopping. You're welcome.