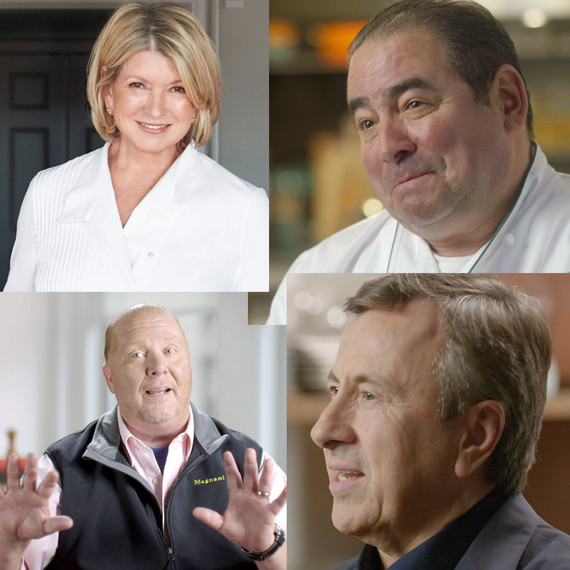 Mark your calendar for a very delicious hour with 50 of the world's best chefs this Sunday. "30 Years: A Celebration of the James Beard Foundation" is an insider look at the legendary organization and its impact on the food world. 
The hour-long special, which airs November 26 at 4pm ET on ABC, is hosted by multiple James Beard-award winner, author, and chef Marcus Samuelsson and follows him and his team in the kitchen at the iconic James Beard House in New York City as they prepare a very special anniversary dinner. There are also exclusive interviews with chefs and food influencers including Mario Batali, Daniel Boulud, Emeril Lagasse -- and, of course, Martha Stewart. 
Named for James Beard, a true pioneer of American cuisine, The James Beard Foundation keeps his dream of eating deliciously, diversely, and sustainably alive through outreach, impact programs, educational initiatives. The foundation also runs the annual James Beard Awards which honor the best of the best in the food world. 
(READ: About Our  James Beard Award Winner -- Thomas Joseph of Kitchen Conundrums)
Can't tune in this weekend? Catch the special when it airs again on December 17. And to hold you over until then, snack on the Foundation's 30 Years in 30 Days, an exclusive 30-episode web series of interviews with culinary icons from Ted Allen to Leah Chase. 
Watch as Martha chats with seven James Beard Award-winning chefs while they cook their favorite late-night bites: