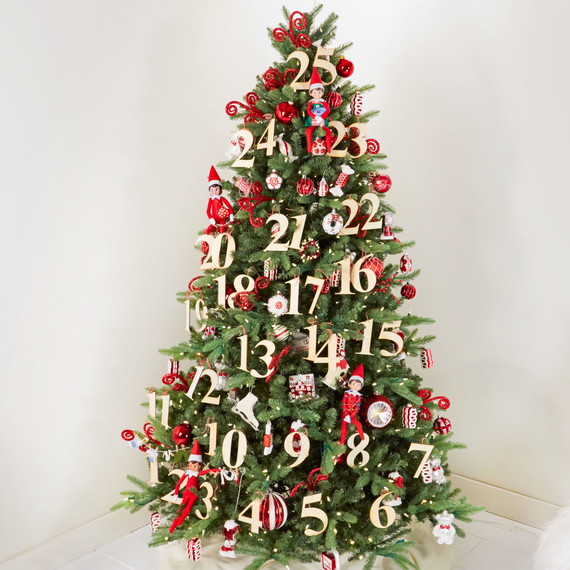 As most boys and girls know, a scout elf (better known as the Elf on the Shelf) magically appears overnight at the beginning of the holiday season. He (or she!) is given an important task: to watch over the household and report back to Santa every night. The elf's presence (and it's daily debut from a new spot of the house) serves as a gentle reminder to small children to stay on Santa's nice list in the days leading up to Christmas.
And where is that elf hiding this year? Your Christmas tree! Here's a new twist on the holiday tradition that is sure to surprise and delight the whole family. Re-envision your Christmas tree as a larger-than-life advent calendar, starring your adopted scout elf. Every morning, the elf moves to a new numbered ornament (and a day closer to December 25) only to be found in a fun new set of shenanigans.
[DON'T MISS: Fast Facts About "The Elf on the Shelf"]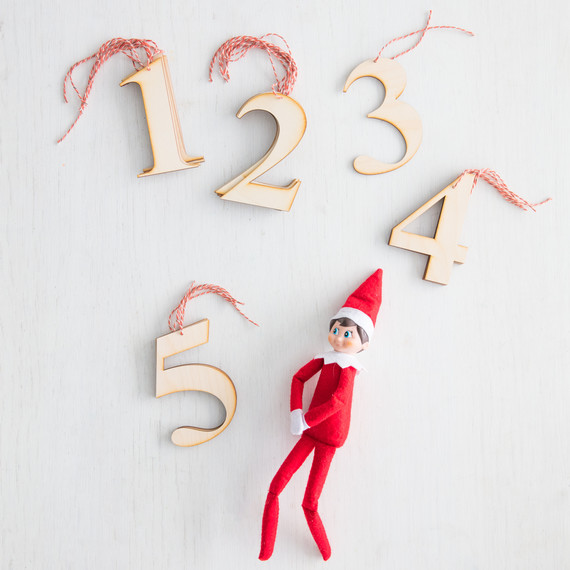 Create your countdown with numbered ornaments: Wooden numbers (available at crafts and hardware stores) can be painted, stained or left natural for a handcrafted straight-from-Santa's-workshop look. Turn them into hanging ornaments by drilling a small hole into the top of each one, and then tie to the boughs with baker's twine in an ascending order.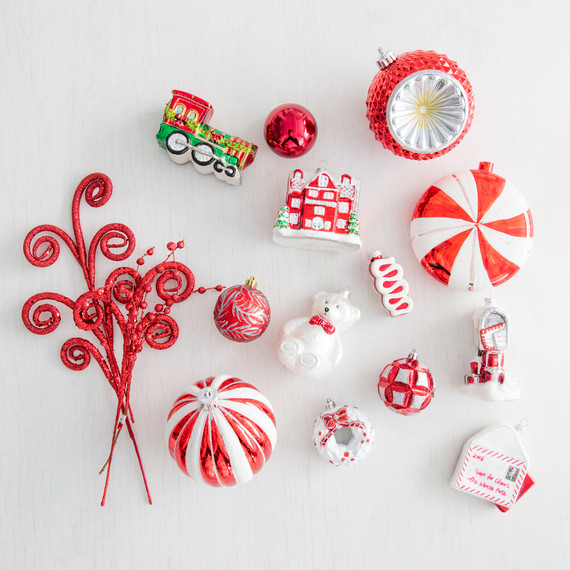 Transform the remainder of your tree into an elf's workshop! We used retro-inspired ornaments in merry, bright colors to round out the tree like it was delivered straight from the North Pole: oversized peppermint candies and ball ornaments, and holiday motifs like miniature houses, mailboxes, and letters to Santa. To top it off: glittered red sprigs.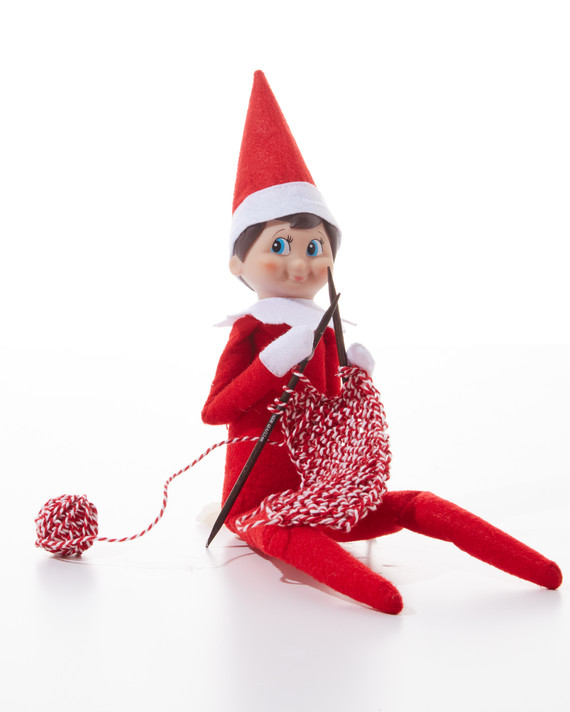 Now what to make your elf do? The rest is up to you! Every day in the month leading up to Christmas, find the elf in a new silly scenario: knitting with baker's twine, zip-lining along a length of red ribbon, sculpting a small snowman, or wrapping up a miniature gift. Every morning, the kids will excitedly hurry to the tree to spot their elf caught in a new clever means of mischief.
[GET OUR: Genius Elf on the Shelf Ideas]
Feeling inspired? Watch how to create your own Elf Christmas tree: