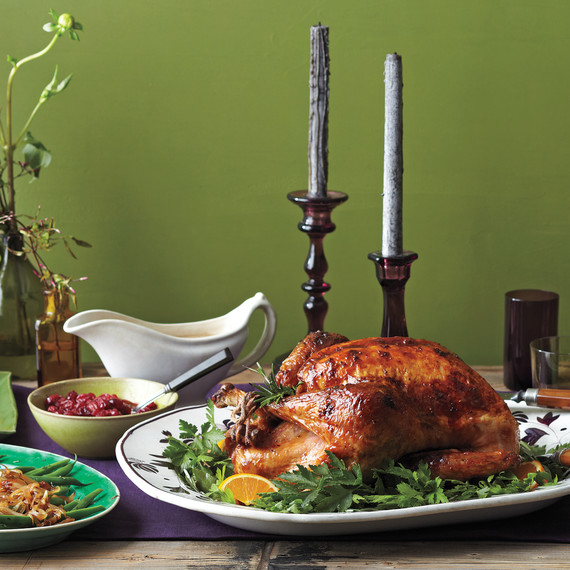 Whether you're the host or the guest, there are just some things you must never — or always — do at Thanksgiving dinner. We talked to world-renowned event designer and party planning expert, Jung Lee of Jung Lee NY, on everything etiquette. From breaking up disputes at the table to things you should never gift your hostess, here's how to have a smooth, stress-free celebration. 
If You're the Hostess
1. Allow an arrival time for guests 
"If you're hosting — especially if it's your first time — you often don't realize the amount of time involved," says Lee. "Keep in mind that you are responsible for everyone's meal!" To avoid hangry time lags among guests or mad rushes by the stove, Lee recommends starting with what time you plan on eating and work backwards. "Set the time of when you'll be hungry and ready to eat. Then, invite your guests an hour before that. This allows for anyone who may be running a little late, as well as some time to mingle."
2. Consider eating restrictions ahead of time
You may have sworn you knew who was vegetarian and who wasn't, but it's always safe to be prepared. Lee recommends being upfront with your guests well ahead of the big day to confirm any allergies and restrictions in advance. This way you don't find yourself having spent hours over your aunt's sausage stuffing (complete with creamy gravy!) only to realize your sister's family is vegan after all. 

[HERE'S: 5 Ways To Make Everyone At Your Table Feel Comfy and Cozy]
3. Don't forget to stock up
With all the kitchen chaos pre-dining, Lee says many hosts may forget the smaller yet equally essential details like making sure there's enough toilet paper in the bathrooms. Lee's tip: "I like to quickly play the 'guest' beforehand and picture anything I might possibly need during the night, like tissues or paper towels. Guests don't want to feel like they're bothering the host so be sure you're well-prepared.""

4. Handle accidents with grace.

"Thanksgiving is messy; accidents will happen!" says Lee. When you're planning and setting up, she suggests assuming that anything you put out has the potential to be broken or spilled on. "If there is a spill, down play it. Don't bring up that it was your great grandmother's vintage linens. Simply wipe it up and say, 'No worries. I do this all the time.'"

[HOW: To Clean Up Any Carpet Spills With One Simple Trick]

5. Keep it peaceful at the table. 

If there do happen to be any political disputes, try and break the ice with some positivity. "You can say 'We all agree to disagree!' or bring it back to how great it is that everyone is gathered together over a delicious meal," suggests Lee. She even recommends designating a significant or close confidante as the official "jokester" in case any tense moments need a humorous fix. 

6. Make your guests feel comfortable (with each other!)  

"As the hostess, if your guests don't all know each other, it's your job to introduce them and help find common threads," says Lee. Before guests arrive, she recommends taking a few minutes to think of one special thing about each guest that can be used as a talking point for introductions or that may help them to connect to one another. If you're doing a seating plan, Lee also suggests seating couples across from each other to help break up any cliquey conversations. 

[SEE: 4 Simple Ways to Personalize Your Place Settings]
7. Keep it moving!

To keep the party flowing (and to avoid food comas!), invite your guests to enjoy coffee and dessert in the living room, if possible. "I don't like to keep everyone sitting for more than 90 minutes, two hours max," she says. Another helpful tip: don't forget the music: "It's a huge part of the ambience!" 

[GET: The Perfect Playlists for Every Kind of Dinner Party]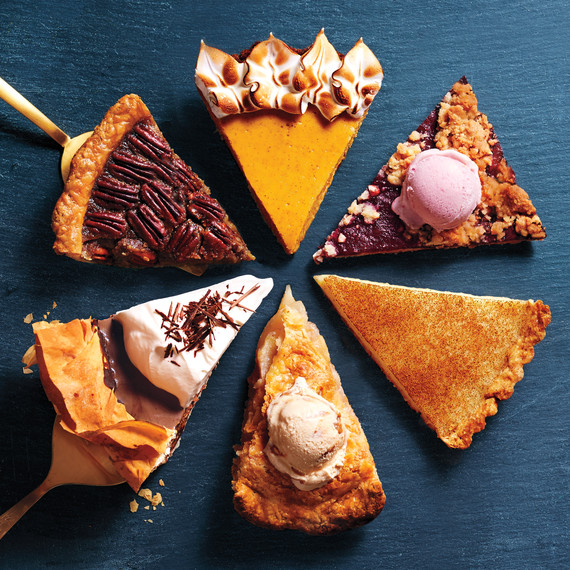 As the Guest
1. Arrive on time
"Never late and never early," says Lee. While it may not seem like a big deal to arrive 30 minutes before the invite time, it risks interfering with any last-minute preparation on your hostess' end. (As for arriving late — well, you wouldn't want to miss out on the feast!)


2. RSVP ASAP
Hosting Thanksgiving dinner — or any dinner party — takes considerable time, planning, and effort on your hostess' part. Do them a favor by replying to your invite as soon as you know you are, or are unable, to attend. 

3. Help clean up
After dining, Lee says it's just a must to offer a helping hand to the hostess. Think about it in terms of the Golden Rule. 


4. Never come empty-handed
"First, ask the hostess what you can contribute," suggests Lee. And avoid this common hostess-gifting mistake: bringing something that's really just for yourself. If you're bringing a dish or dessert — unless dinner is a potluck — Lee recommends picking something with shelf life: "avoid bringing anything that may go bad that day." Another no-no? "Flowers. They may cause extra work for the hostess. Unless they request a certain food or decor, avoid bringing any." Instead, consider a personal gift that will be memorable for the hostess like a scented candle or a small carving set. You are, after all, attending one of the biggest dinners of the year. 
Feeling inspired? Watch how to set your Thanksgiving table with three colorful ideas: