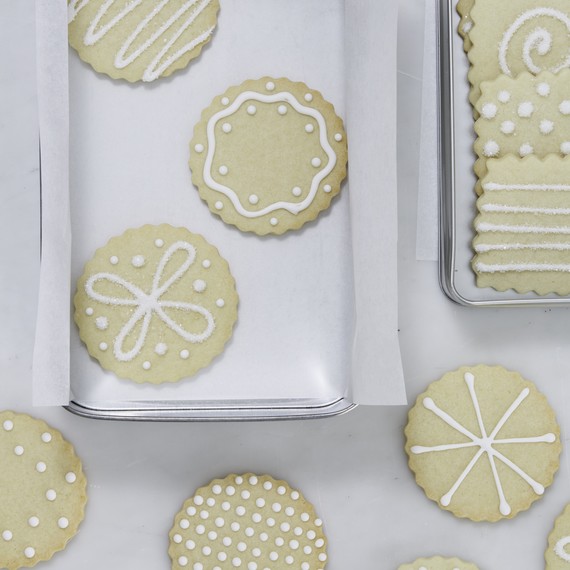 Cool, Layer, Repeat
First, let them cool completely -- any trapped heat will cause cookies to steam and turn soggy. Then layer them between waxed paper or parchment to prevent them from sticking together. Most will keep at room temperature in an airtight container for about three days, or frozen for up to three months.
See Our 31 Days of Cookies -- Don't You Need More Recipe Inspiration?!
Make Ahead
Logs of slice-and-bake cookie dough (or mounds of drop-cookie dough) can be made ahead and frozen for up to a month. No need to defrost -- just bake as your recipe directs, adding a couple of minutes.
Separate Textures
Don't store crunchy and soft cookies in the same container -- the crisp ones will absorb moisture from the others and become soft themselves.
Chill Selectively
Only keep cookies in the refrigerator if they have a dairy or egg component (say, whipped cream or curd); otherwise, chilling adds moisture that can make them soft and sticky.
Freshen Up
To revive stored cookies, heat them in a 300-degree oven for about 10 minutes. (Keep an eye on them so they don't overbake.) Let cool before serving.
Get Our Latest Cookie and Candy Recipes