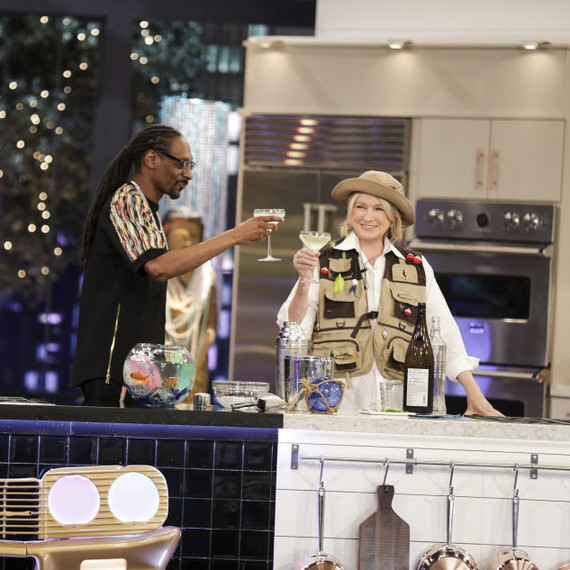 It's all about fish on "Martha & Snoop's Potluck Dinner Party" tonight. Not only is Martha dressing for the occasion (yes, she can pull off a fishing vest!), but she's also pulling out all the stops for the menu. She and Snoop are reeling in a 200-pound tuna to make tartare and cooking up some sensational sole.
Get Our Spicy Tuna Tartare Recipe
If that's not enough to lure you in, get a load of the guest list: talk show host Wendy Williams and rapper Post Malone are joining Martha and Snoop in the kitchen. While Martha is welcoming everyone with a round of saketinis, Post brings booze that Martha's never tasted before: malt liquor. Martha, ever the gracious host, is game to try it, and trust us, you haven't lived until you've seen Martha drink a 40 straight from the bottle. Check out the sneak peek below, and don't forget to tune in tonight!