Let us help you get a delicious meal on the table every night. The easy dinner recipes for weeknights take less than an hour of mostly hands-off time, many cook much quicker than that but may require constant stirring. These are meals the whole family can enjoy. Yes, there will be pasta. On the weekends we like to try something different; recipes that cook long and slow, projects that get us using new ingredients and techniques, and menus to make entertaining a cinch. So join us every week for dinnertime inspiration.
MONDAY: Tian Provencal with Polenta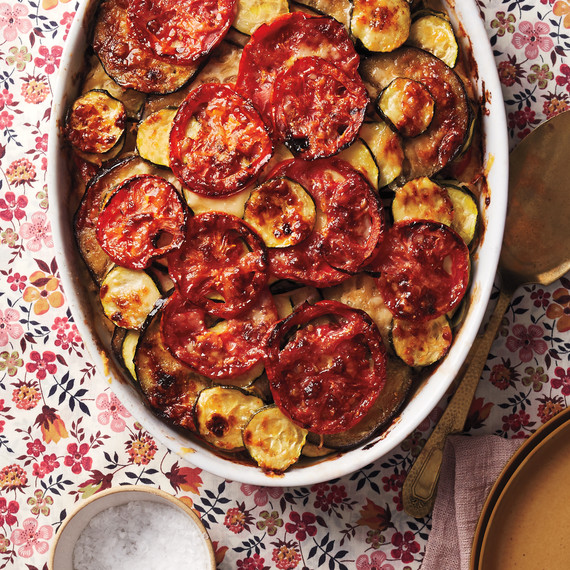 Bright and beautiful but also immensely satisfying, this vegetarian meal-in-one casserole uses polenta as its base and is topped with layers of thinly sliced tomato, eggplant, and zucchini -- and plenty of Gruyere cheese.
Get the Tian Provencal with Polenta Recipe
TUESDAY: Ham-and-Egg Fried Rice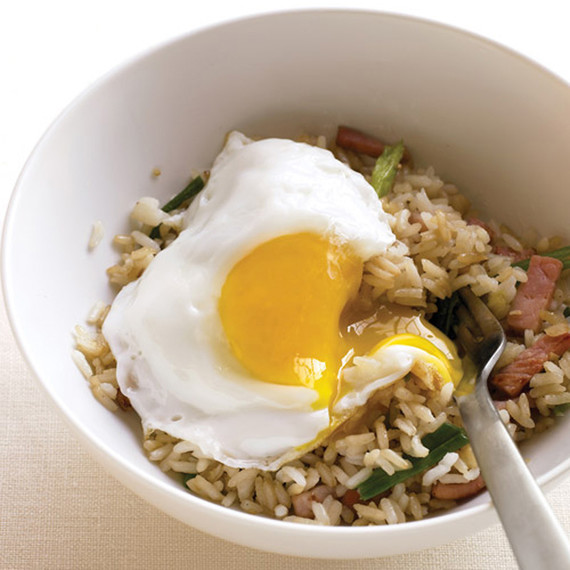 Fried rice is a wondrous concept, and this recipe, topped with a fried egg, is a most superior rendition. You're sure to love how the yolk melds into the garlicky-gingery rice.
See our other Fried Rice Recipes
Get the Ham-and-Egg Fried Rice Recipe
WEDNESDAY: White Bean Chicken Chili
Calling all chili lovers! Add this recipe to your repetoire. It's a little bit spicy, totally filling, and a delicious one-pot wonder. It freezes well and reheats like a dream. We're sure you'll be eating it all winter long.
Get the White Bean Chicken Chili Recipe
THURSDAY: Bucatini with Cauliflower, Capers, and Lemon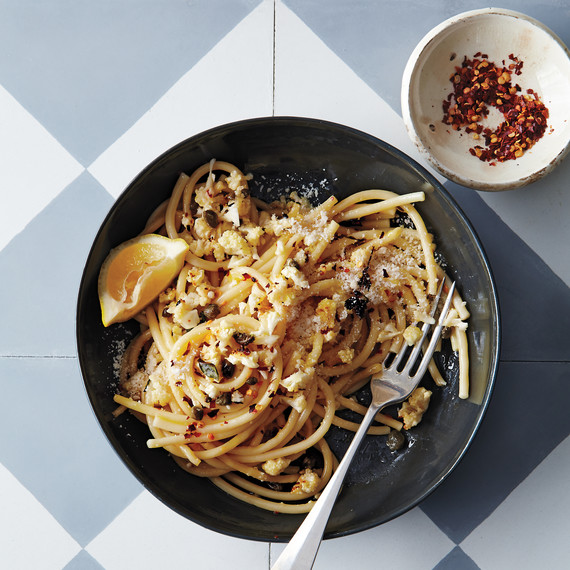 How do you like to eat your bucatini? While we love this thick spaghetti-like pasta with pancetta, tomatoes, and onions, as well as with red clam sauce, our current favorite is this fast vegetarian dinner where the finely chopped cauliflower is broiled atop the pasta. How's that for a novel technique?!
Get the Bucatini with Cauliflower, Capers, and Lemon Recipe
FRIDAY: Roasted Shrimp with Spaghetti Squash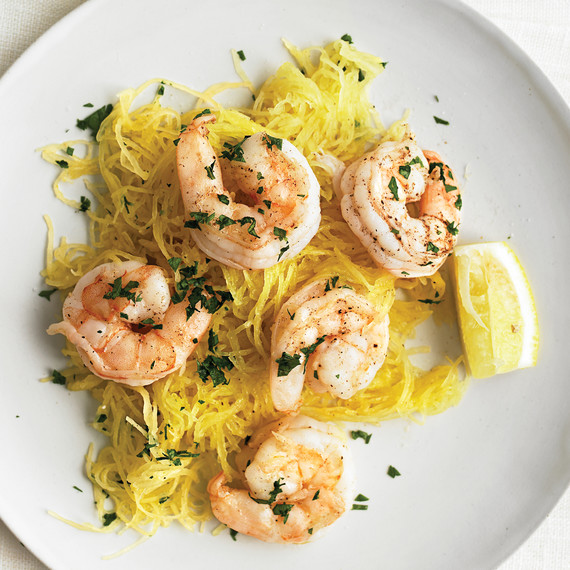 Sure, there is the spiralizer, but before everyone was eating vegetable noodles, there was spaghetti squash. This is a mostly hands-off, stove-top-free dinner: While the squash bakes, there is plenty of time for a glass of wine before you need to roast the shrimp.
Get the Roasted Shrimp with Spaghetti Squash Recipe
SATURDAY: Farro-Mushroom Soup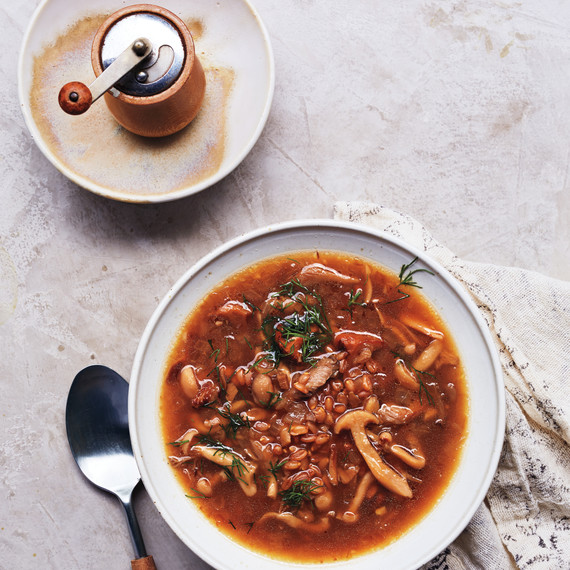 This is fuel for colder nights. You've likely had mushroom-barley soup before. This is our upgrade: a warming broth -- nourished with fresh hens of the woods, royal trumpets, oysters, and chanterelles -- that counts as a meal. The farro is tender but has a satisfying chew; a handful of dried porcini offers additional depth of flavor; and dill and vinegar give each spoonful a real pop.
Get the Farro-Mushroom Soup Recipe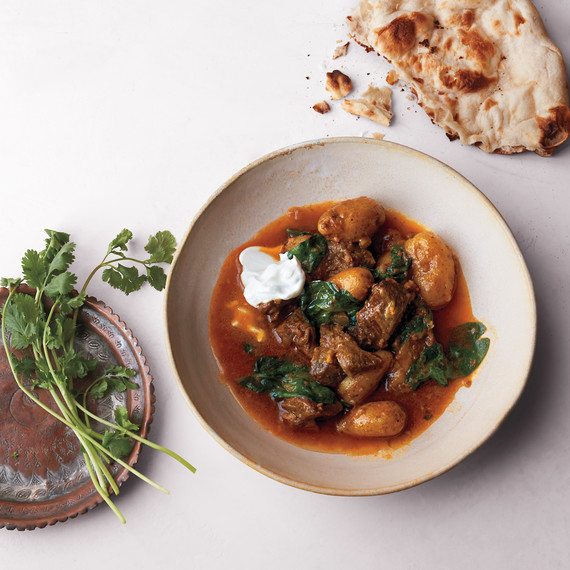 We don't use the pressure cooker nearly enough. Don't hide it or your instant pot away, use them to slash cooking time on recipes like this sumptuous, delicately spiced one-pot meal. Yogurt, cilantro, and Indian pickle make great accompaniments, but what you really need is plenty of naan or other flatbread to scoop up that rich sauce.
Get the Lamb Curry Recipe