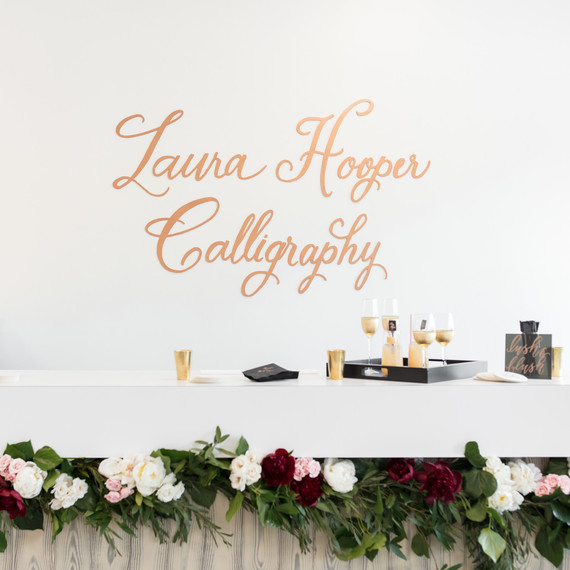 Laura Hooper's calligraphy has been gracing the pages of addressed envelopes, place cards, and signs for years. So when she co-authored the newly released "Wedding Calligraphy: A Guide to Beautiful Hand Lettering" stocked with her knowledge and hands-on know-how (alongside her sister, Alyssa), it was cause for a befitting celebration.
For a launch party, designers Grit & Grace Inc. were hired to infuse the space with her hand-lettered touch.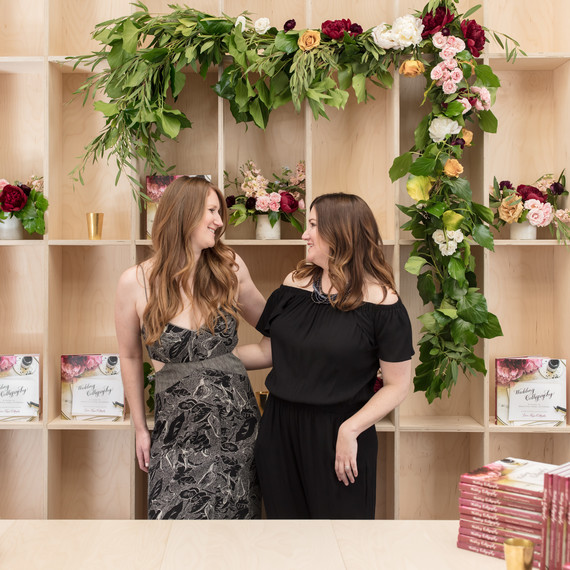 "The design inspiration for the event was pulled from the Laura Hooper Calligraphy brand and the beautiful cover of the book itself," they describe to Martha Stewart Living. "Playing off the the clean white space at the Nook, we used blush, black, white, and pops of burgundy to underline to romantic and sophisticated style of the event."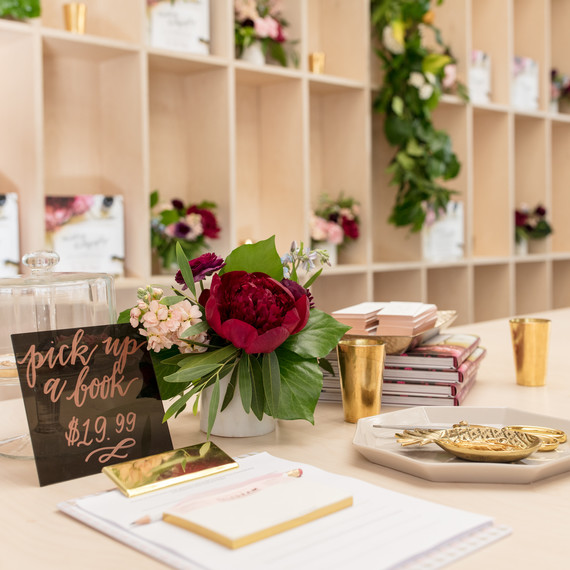 Attendees adored meeting the Hooper sister and interacting with them, getting their books signed, and getting pointers from them in the process.
[LEARN: Hand-Lettering (and Get the Tricks to Look Like a Pro)]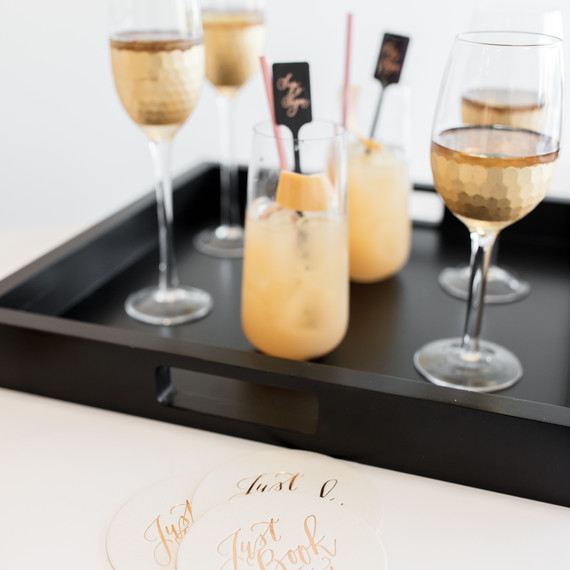 To welcome guests, cocktails were served with hand-lettered napkins and stir sticks courtesy of Haute Papier.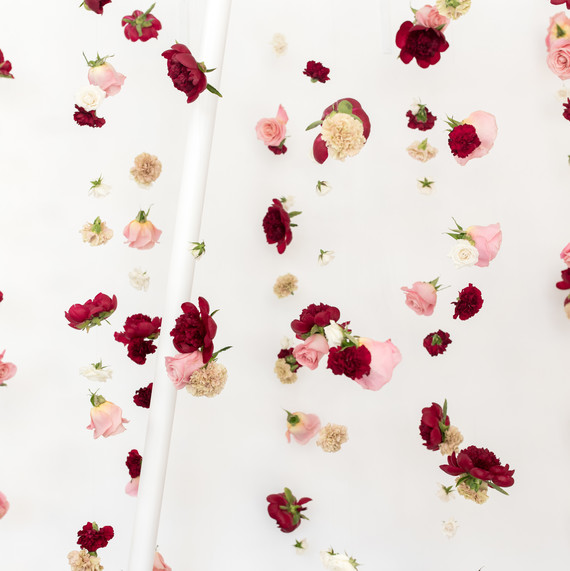 Even florals were given a creative flourish from Sweet Root Village, such as a greenery arch and a bouquet cubby backdrop. This hanging floral wire photo booth was a bright and colorful highlight at the event, not to mention a conversation-starter for guests.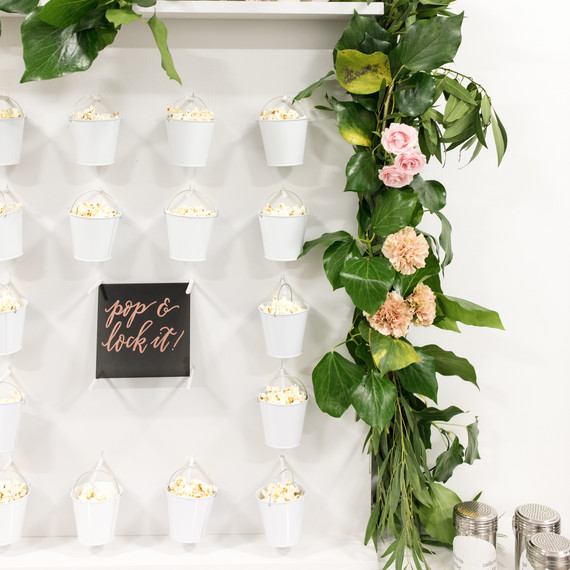 Food doubled as a conversation starter at this party. Take, for instance, this decorative wall of pint-sized popcorn buckets by Design Cuisine. It comes with the cute signage: "Pop and lock it!"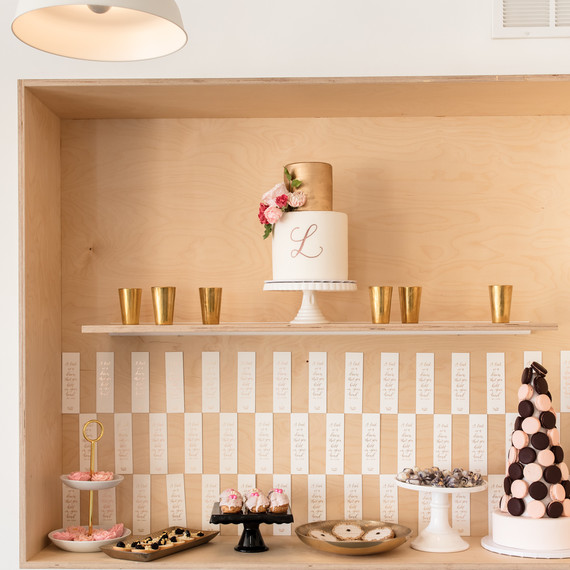 And for a sweet ending: Buttercream Bakeshop provided a smorgasbord of desserts, including a very fitting plate of Press For Calligraphy cookies.
Feeling inspired? Watch how to make your own party decorations: