This year, don't limit yourself to turkey sandwiches or reheated reenactments the day after the feast. Make the most of every delicious dish with these inventive new combos. Nothing will go to waste, and you'll be set through the weekend. Now that's something to be grateful for.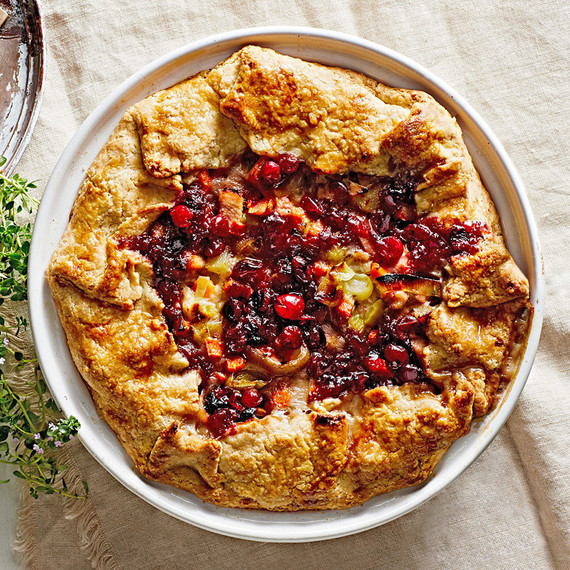 1. The Almost-Everything Pie
The Leftovers: Turkey + Stuffing + Cranberry Sauce
Everything you love about Thanksgiving in one spectacular pie! A potpie-like turkey filling, moist stuffing, and sweet-tart cranberry sauce are surrounded by a buttery deep-dish crust. The jewel-like center is so stunning that it just might steal the spotlight from the feast itself. 
Get the Almost-Everything Pie Recipe
2. Turkey-and-Watercress Salad
The Leftovers: Cranberry Sauce + Turkey
A post-Thanksgiving salad can be so much more than cold turkey tossed with greens. Here, nutty farro adds heft, watercress and celery (including the leaves!) deliver a satisfying crunch, and cranberry sauce is teamed with Dijon mustard and white-wine vinegar for a lively dressing.
Get the Turkey-and-Watercress Salad Recipe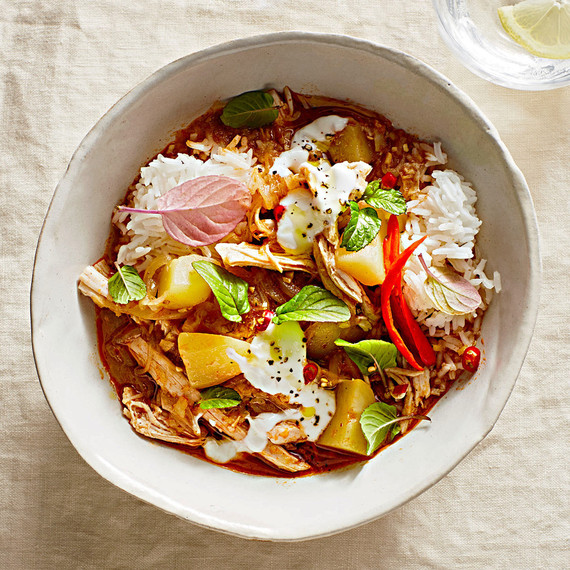 3. Turkey Curry
The Leftovers: Turkey
A spicy, sinus-clearing dish can be almost cleansing after a feast like Thanksgiving. This fiery curry flavored with Thai chile, fresh ginger, cumin, and coriander fits the bill nicely. Serve with cooling yogurt, basmati rice, and fresh herbs. Pro tip: make a big batch of the grains and use any leftovers to make turkey fried rice.
Get the Turkey Curry Recipe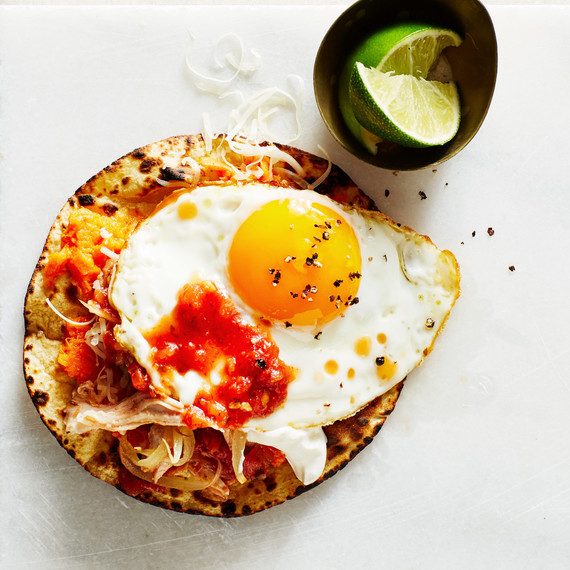 4. Turkey Breakfast Tacos
The Leftovers: Turkey + Sweet Potatoes
Take last night's turkey for a south-of-the-border spin. Gussy up the meat with aromatics and a spicy store-bought salsa, then layer with mashed sweet potatoes, sour cream, and plenty of cheddar on flame-kissed tortillas. The piece de resistance? A perfectly fried egg.
Get the Turkey Breakfast Tacos Recipe