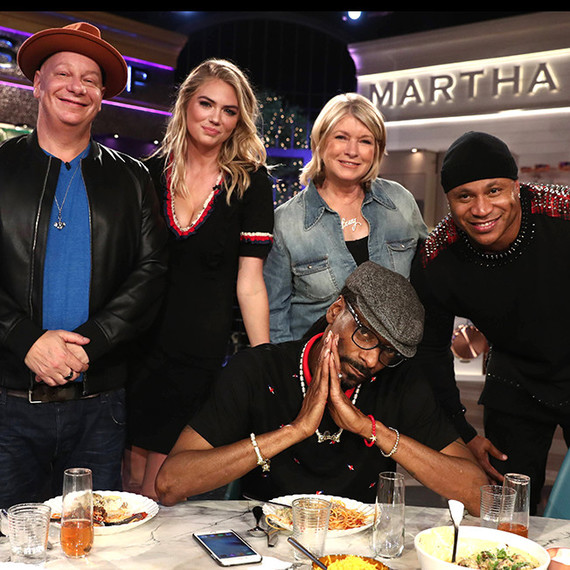 Martha and Snoop are going head to head in a meatball cook-off tonight! They'll both be making their riffs on the comfort food classic spaghetti and meatballs. Snoop may be 10 percent Italian (who knew??!), but Martha's made the dish every which way over the years -- with beef, of course, but also turkey, chicken, shrimp, sriracha, you name it! -- so our money's on our mighty boss.
(GET: Martha's Meatball Recipes for Every Mood)
Also, if you haven't noticed already, when Martha and Snoop pick a potluck theme, they really commit, and tonight's episode is no exception. Martha will be whipping up highball cocktails with the Italian vermouth Punt e Mes, sparkling water, and orange slices. Even the guests will be getting in on the action: There will be plenty of baller jokes from comedian Jeff Ross (no doubt fueled by Snoop!), model/actress Kate Upton is bringing Swedish meatballs to the potluck, and rapper LL Cool J will demonstrate his prowess at juggling meatballs. LL will also be sharing his secret to staying fit -- maybe it's these healthy egg dishes he made with Martha way back when? It seems like he hasn't aged a day since:
Check out the preview of tonight's episode below, and be sure to tune in!