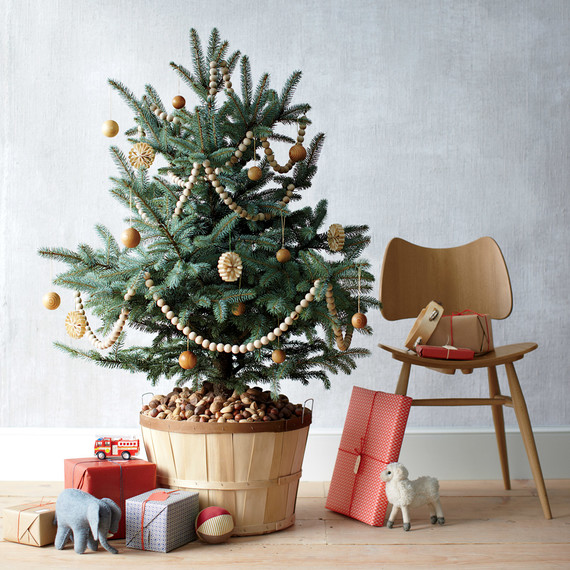 The holiday season is nearly upon us, but it looks like Santa may need to find another spot in the house to leave his presents.
Why? Christmas tree supply may not be enough to cover the demand this year. The reason for that goes back to the early 2000s when growers planted too many trees, which subsequently, led to lower prices. That forced some farmers out of business, which is now affecting the supply on the market. And this may be just the beginning: Since a tree can take up to nine years to grow enough to be cut, growers say that normal harvest levels may not return until at least 2021. But don't panic just yet.
[LEARN: 5 Tips to Keeping Your Christmas Tree Fresh Through December]
Tim O'Connor, executive director of the National Christmas Tree Association, told USA Today that everyone who wants to get a tree will be able to get one, but he also acknowledged that "supply is tight." Unfortunately, this will also lead to a 10 percent increase in prices from last year, according to wholesale growers, so get your wallet ready. Because of the limited supply and higher costs, growers also expect more people to opt for fake trees, which will make their situation worse over time.
Last year, the non-profit American Christmas Tree Association estimated that 81 million fake trees were displayed in 2016 and only 19 million were real. Basically, a fake Christmas tree is now the norm so fewer and fewer people are opting for a real tree.
Feeling inspired? Watch how to string lights on your Christmas tree: