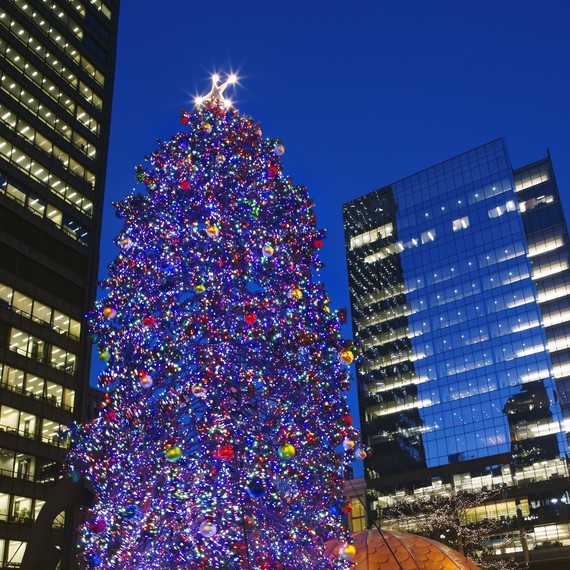 It's official: after New York and Boston, Chicago just announced the winner of this year's contest for the city's Christmas tree. And trust us, it comes with an incredibly moving story.

 
The 62-foot spruce was chosen among 71 applications, and comes from Grayslake, a town about an hour north of the Windy City. Donor Darlene Dorfler said that the tree was a favorite of her husband, who passed away last year.
[READ: The Heartfelt Story Behind Boston's Christmas Tree]

 
"It was my husband's dream for it to go somewhere to be used as a Christmas tree, like Washington D.C.," Dorfler told The Chicago Tribune. To honor his wish, Dorfler decided to submit the tree for consideration, which was estimated to be around 70 years old. And while this is already heart-warming enough, it's not all. Dorfler explained that the moment, she found out the date of the lighting ceremony, was really emotional for her.

 
"I thought, 'Oh my gosh that's our wedding anniversary.' It would have been 55 years that we'd been married," Darlene Dorfler told NBC Chicago. "So a very special date."
[SEE: Our 15 Holiday Gifts That Truly Give Back]

 
The tree was cut down last Thursday and will be lit in Chicago's Millennium Park on Nov. 17 at 6 pm. The ceremony will feature holiday music by the cast members from Goodman Theatre's "A Christmas Carol," country music trio Temecula Road, and the Oakdale Christian Academy Choir.
Feeling inspired? See how to make our cheery tree-shaped wreath: