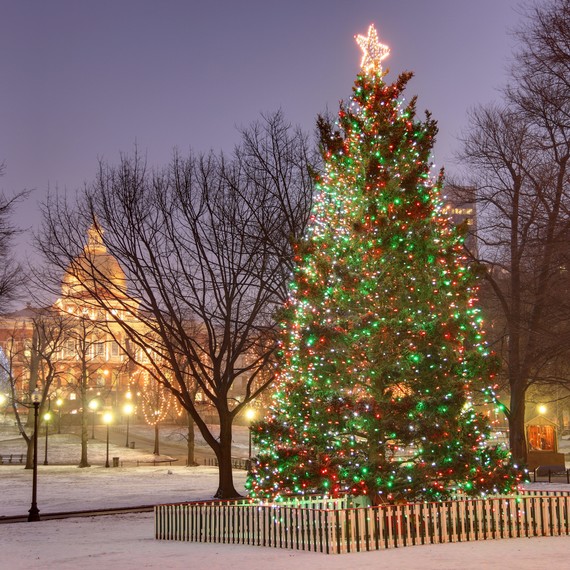 As the holidays are slowly approaching, cities across the country are gearing up for "the most wonderful time of the year." After New York, it's Boston's turn to announce where its Christmas tree will come from.

 
For the second year in a row, the Boston Common Christmas Tree will make its way all the way from Cape Breton in Nova Scotia, Canada. But unlike in 2016, when the Nova Scotia Department of Natural Resources sent a call-out to the community in search for the perfect spruce, this time the tree has been privately donated.
[SEE: Where Boston's Tree Came From Last Christmas!]

 
Bob and Marion Campbell, residents of Blues Mills, Inverness County, said in a statement that their 53-foot white spruce "represents something very special to our province and its relationship with Boston."
 
"We have been blessed to have a tree worthy of donation in recognition of the speedy and compassionate response by the people of Boston to the Halifax explosion," the Campbells stated.
[PICK: Your Best Tree Ever With Our Care Tips Checklist]
They, of course, refer to the 1917 explosion, deadliest non-natural disaster in Canadian history, when the city of Boston was the first to respond and send help. That's why, as a way to thank the Boston community, Nova Scotia has been sending the city a Christmas tree since 1971. You've probably already done the math already, but since this year marks the 100th anniversary of the accident, it was important to commemorate it with the perfect tree.

 
The Campbells spruce will be cut down on Nov. 15 and after a parade in Halifax, it will head south to Boston. The spruce's journey will take around 6 days, and then on Nov. 30th, residents and visitors of the city will be able to enjoy the lighting ceremony.
Feeling inspired? Make your own special tree (or three!) with our crafty ribbon tree DIY: