Garlic bread is as universal a crowd-pleaser as it gets. And while there's a time and place for doctoring a store-bought loaf with garlic butter, Martha always inspires us to raise the bar. Enter this garlic bread made completely from scratch. It has a golden-brown crust and a pillowy, buttery interior that's fragrant with fresh herbs -- everything garlic bread should be. A couple more pros: it's a pull-apart bread, meaning you don't have to deal with slicing it before serving; the recipe yields two loaves -- perfect for guests who will undoubtedly try to hog the bread basket; and the dough is super straightforward (no kneading required!). Here's how to get the bread just right.
Get the Pull-Apart Garlic Bread Recipe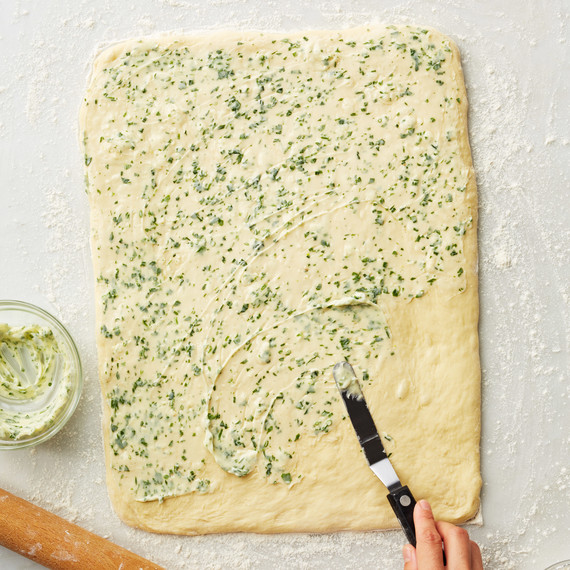 1. Follow steps 1 through 3 of the recipe. Once your dough rises, combine butter, garlic, herbs and salt in small bowl. Lightly coat two standard 5-by-9-inch loaf pans with butter. Turn dough out onto a lightly floured work surface. Roll into a 12-by-16-inch rectangle. Using an offset spatula, spread herb-butter mixture evenly over dough.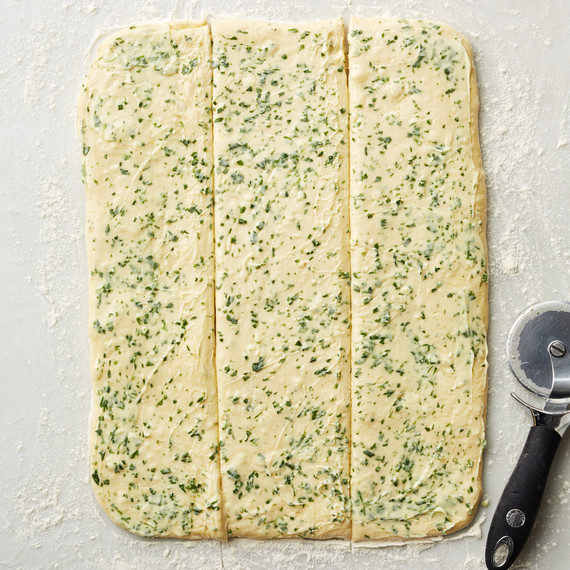 2. Using a pizza wheel (or a sharp knife), cut dough lengthwise into 3 equal strips.
3. Cut dough crosswise into 4 equal sections. (You will have twelve 4-inch squares.)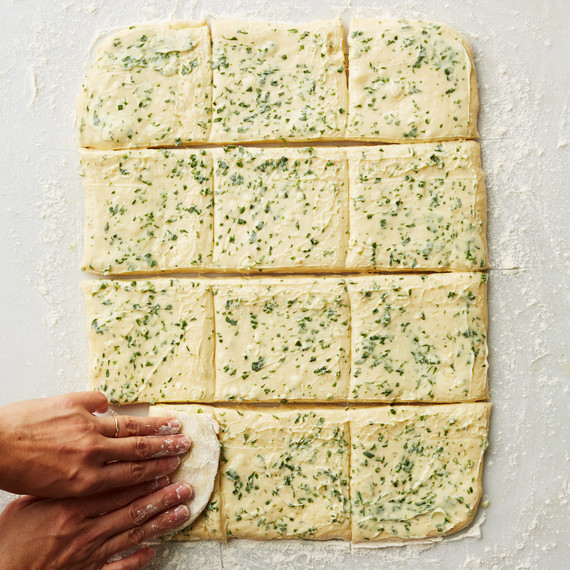 4. Fold each square in half.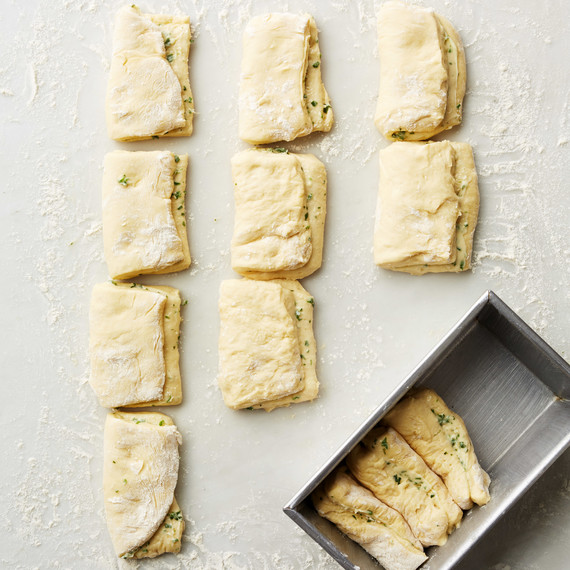 5. Place 6 squares in each pan, folded-sides down. (Dough will be soft. Don't worry about any irregular shapes -- they'll bake up nicely!)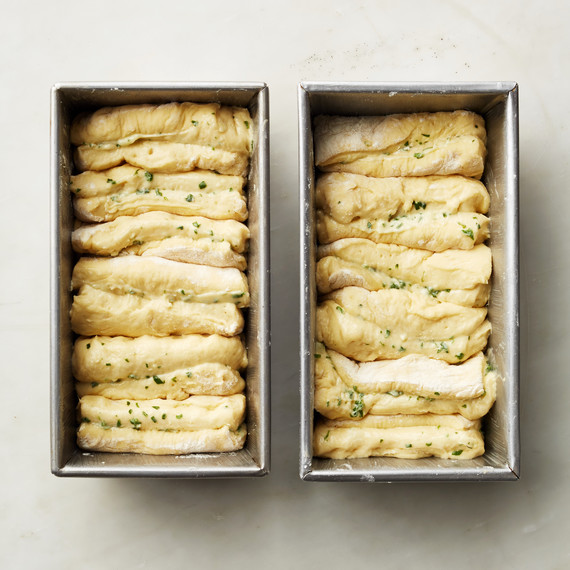 6. Cover pans with plastic wrap and let rise until dough does not spring back when pressed with a finger, 25 to 30 minutes. Preheat oven to 350 degrees. Bake loaves until golden, 25 to 30 minutes. Let cool 10 minutes before turning out of pans; serve.
Get the Pull-Apart Garlic Bread Recipe