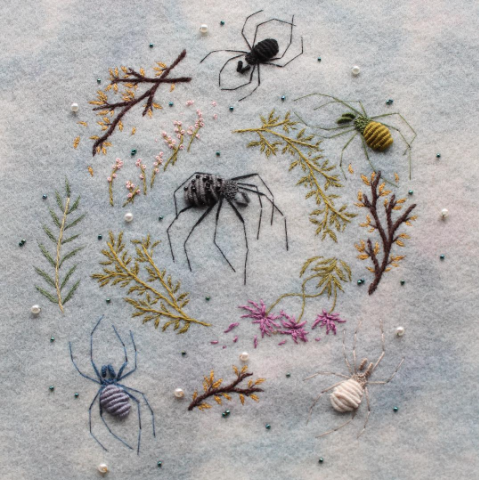 With everything we love about fall, one artist is combining some of the best — like cozy crafts, creepy characters, and all things Halloween — in his month-long, creepy creative challenge. Meet Adam Pritchett, a 26-year-old London native, stitching his way through the month with petite projects.
From tiny wands and werewolves to spiders and skeletons, Pritchett's mini masterpieces are mostly inspired by his favorite spooky movies, stories, and literary legends. And while he's been embroidering for nearly four years (completely self-taught), he only started doing #Stitchtober last year.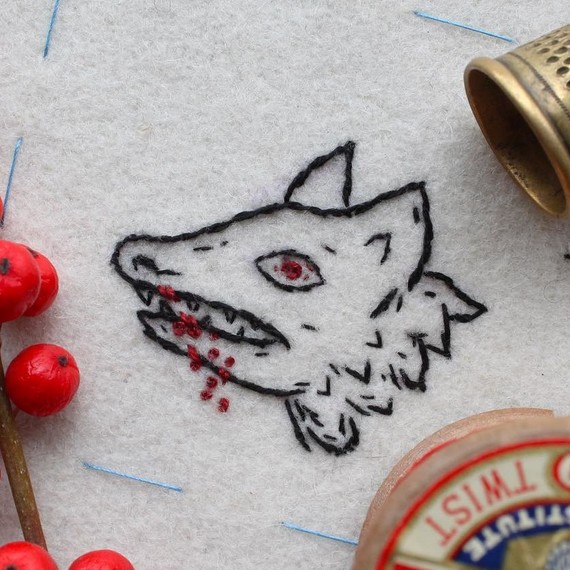 "My partner is an illustrator and has always done the 'inktober' challenge," Pritchett tells Martha Stewart Living, referring to the popular 31-day community project first launched in 2009. "Last year, I just figured, why not do a 'stitchtober'? I hadn't seen many people doing it before. I'm not even sure if I was the one who made it up! Either way, October always seems to be an active crafting month and I thought it'd be fun."
[CRAFT: Our 30 Days of Pumpkins]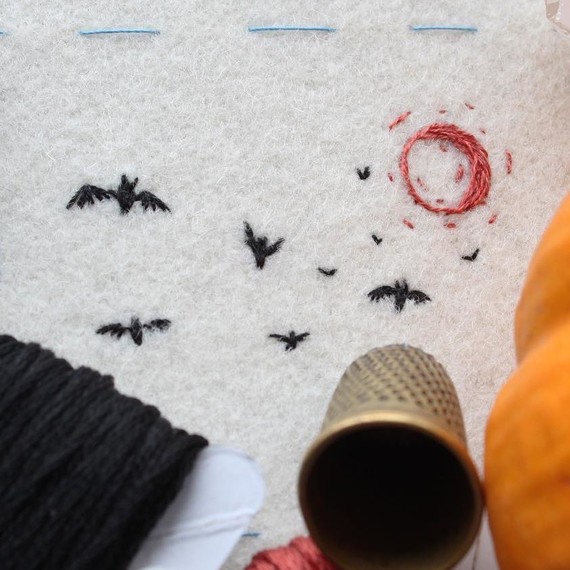 Deciding to loosely incorporate a Halloween theme (naturally!), Pritchett embarked on his embroidery challenge alongside his partner. "The first time I did it, I kind of made up the ideas as I went. Meanwhile, inktober has a formal list of prompts for its artists." Before each piece, the artist begins with a rough sketch onto the fabric that he can use as a template. Each project can take up to an hour or more, depending on detail. "One of my favorites was Black Philippe from the film, 'The Witch'," says Pritchett. "I think I spent the most time on that one."
[SEE: A Boo-tiful Halloween Baby Shower]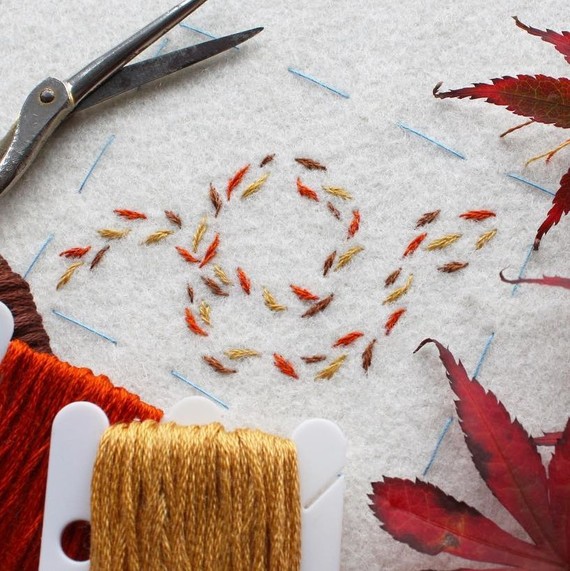 At the end of the month, he plans to have completed all 31 mini designs. Last year, he sold many of them through his Etsy shop. "This year, I'm thinking of turning all the finished swatches into a banner. I also wrote out a rough list of ideas ahead of time to be a bit more organized!" Stay tuned for the rest of Pritchett's pieces by following him @ajpritchett! 
Feeling inspired? Watch how to embroider your own scarves: