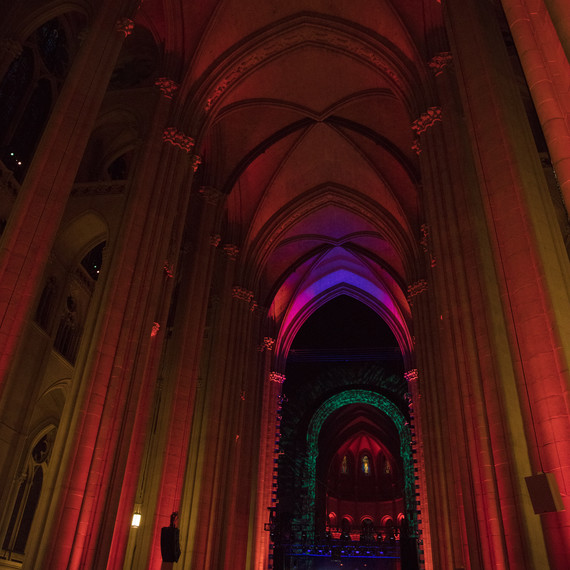 Where did you draw your inspiration for this year's theme, Garden of Earthly Delights?
It started after the Waldorf Astoria had closed. We needed to find a new venue for this year.  And if I had to pick the perfect spot to host a Halloween event, it would be the Cathedral of St. John the Divine. We had also wanted to come back to the mission of Bette's New York Restoration Project which works to bring more green spaces to the city. This inspired the idea of the Garden of Eden which soon took on the surrealistic view of Bosch's painting, The Garden of Earthly Delights. This year is really going to raise the bar. It's an extremely elegant and surreal theme rooted in nature. 

Can you talk more about how the venue will be worked into the theme?
The venue is amazing. It was actually a bit tough from a decor standpoint mostly because I didn't feel we needed to add a lot of ancillary decor. Normally, I bring in a lot of manufactured props, but this year, I'm digging into more natural materials inspired by Dutch still life paintings which often carry themes of life and mortality.

The concept here was to allow the space of the cathedral itself to speak. It's such a cavernous space. To add to the atmosphere, you'll see a lot of hazes and fog to provide that spooky mysterious quality.
[SEE: What The Gala Looked Liked Last Year -- Witches, Wizards & Warlocks!]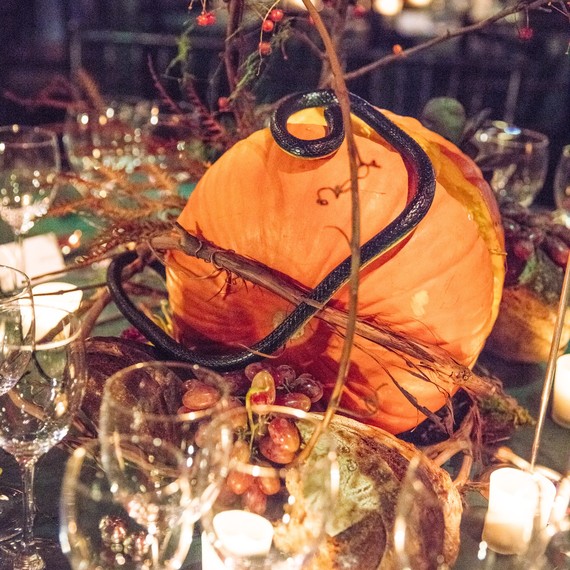 What three elements would you say are essential to the theme this year that we should look out for? 
Besides drawing inspiration from those Dutch painting elements -- fruits and vegetables cut open, greens, mosses, we loved the decision to work with more biodegradable materials. Often, so many holiday decor is made out of plastic and can't even be recycled. So, you'll see a lot of grapes and dried vines, barks, mushrooms, and wisteria branches too. They all add this eeries texture and quality to the tables, that's also still kind of haunting and romantic. 

We've also partnered with Bergdorf Goodman -- who we've done a lot of visual work with in the past -- to bring in legendary props like overscaled insects. These will provide more of that surrealist feel, echoing the Garden of Earthly Delights. 

As for the menu, it's very thorough and thought-provoking to the theme. From drinks to main courses and desserts, everything is rooted in the theme. Some of the dishes are inspired by the seven deadly sins, others by Dante's Inferno. 
[MAKE: These Eerie Rose-Bone Centerpieces for a Spook Surreal Vibe]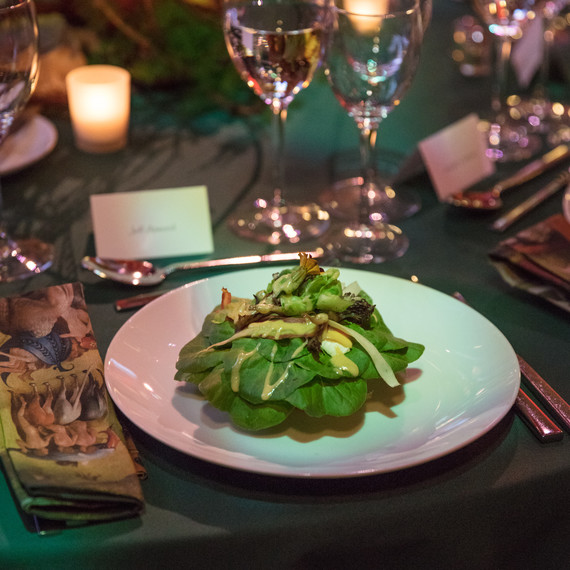 Of all the Hulaweens you've done, what might you say has been your favorite? 

Each year has had its own challenges and excitements. The Dia de los Muertos party we did in 2011 was really fun. What's really great about each theme is that Bette is always challenging me and the team to look beyond the traditional black and orange color palette. For the Dia de los Muertos scene, we incorporated a fun, wild, and energetic group of colors which felt very celebratory. That is, of course, what it's all about. For all the parties, to make it memorable, it has been imperative to have all five senses deeply connected. With Dia de los Muertos, we did just that from a skeleton mariachi band to over-the-top decorations.
What would say are your party decor essentials for every Halloween party? 

Whether you're just hosting a couple of people or a large group, the first thing to consider when it comes to Halloween is the mood. The easiest and least expensive way to set the mood? Lighting. You can find extension cords and dimmers at any hardware store so you can plug in your lights and lamps. It's so amazing how much you can do to create ambient lighting 

Also, consider all the senses when planning. For example, one of personal favorite parties I did was when I served all the food in hues of black. It's easy to do, elegant, and pulls the party together with that one element. You can serve black foods or dye simple things like hard-boiled eggs with black food coloring. With that and some candlelight, you don't even need a pumpkin for it to feel magical.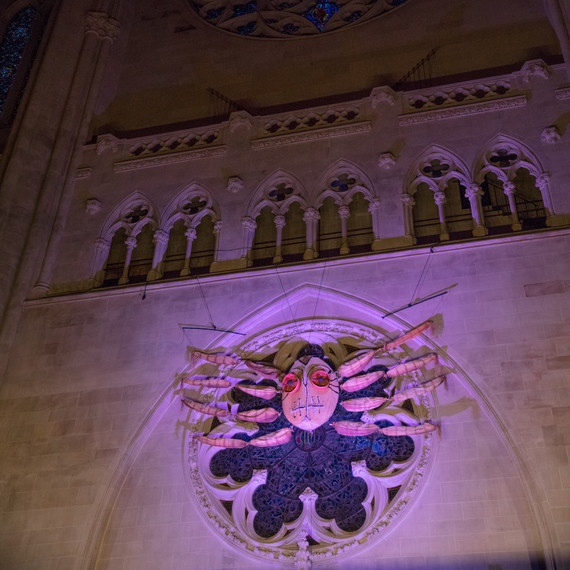 Any Halloween trends you've noticed rising this year?

I'm thinking we'll see a lot of Wonder Woman this year, which is very exciting. I think there's been such a wonderful spotlight put on feminine heroes and feminine strength lately so there may be a big trend of heroic women costumes. I'm so happy to see that.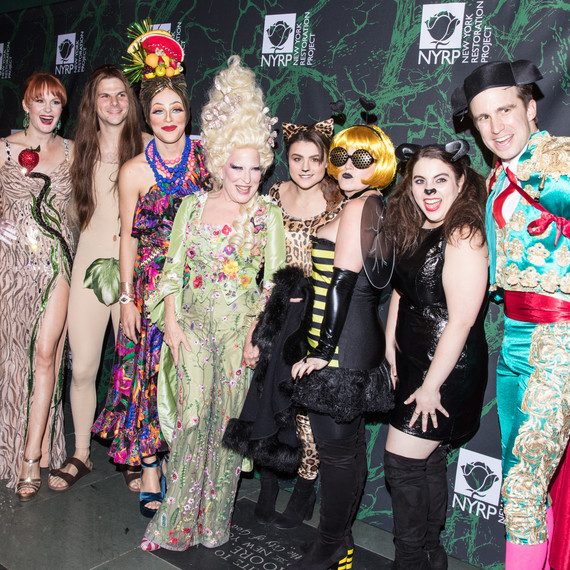 Any other do's and don'ts to hosting a great Halloween party?
Don't forget music. You can use Pandora or Spotify to make playlists to help set the right mood. People also forget how important the way a room smells is. Smells can definitely affect a party. One easy way to achieve a nice, subtle Halloween party fragrance is to take a big pot and fill it with apple slices, orange slices, and cloves. Keep it simmering all night long. It fills the room with a very clean fragrance that also very harvest and romantic. As long as you have good food, friends, and lots of love, that's a winning combination!
Feeling bewitched? Watch how to mix up a batch of Bette's Bloody Poison Punch for your ghoulsih gathering this year: