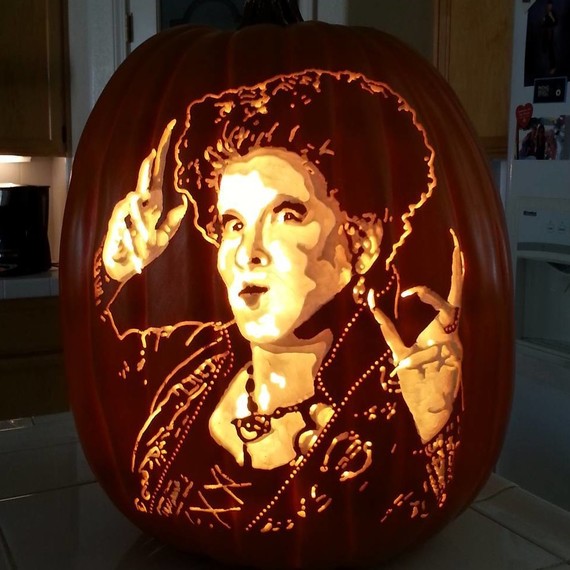 When it comes to decking out in Halloween décor, we're all about aspirational pumpkins. One artist is going way beyond the imaginable with his carved out creations, from celebrity portraits to iconic pop culture moments. Meet Alex Wer, a pumpkin crafter extraordinaire. 
It all started somewhat by accident in 2009. "I was carving a pumpkin for my wife's office open house event," Wer tells Martha Stewart Living. "And chose a craft pumpkin because it needed to last. It was a logo and some script, but it turned out to be a big hit. After that, I had about 35 orders for custom carvings." The following year, Wer decided to exhibit his work at a convention and soon The Pumpkin Geek was born. Four months ago, Wer left his job in the mortgage industry to carve full-time. (He takes orders year-round!)
[DON'T MISS: A Sneak Peek Inside Bette Midler's Hulaween Gala — It's Pure Magic]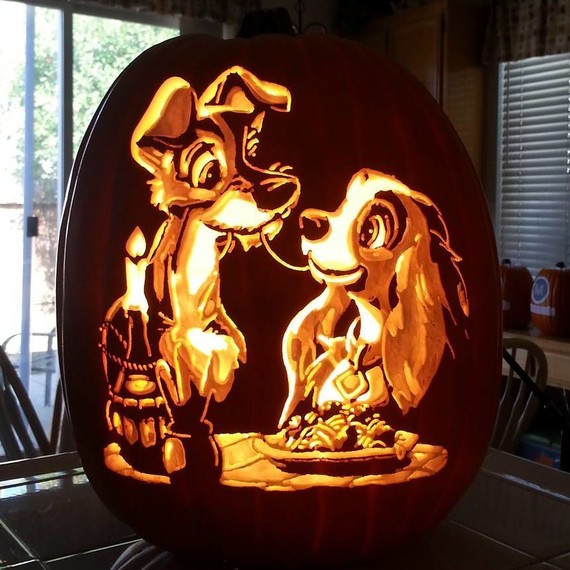 And if you thought pumpkin carvings were only a hit around Halloween, think again. "People order custom carvings for birthdays, graduations — I already have several Christmas orders," says Wer. Customers have requested everything from family portraits to college logos, but a majority of Wer's orders are fandom requests: Harry Potter, Marvel, Star Trek, and Star Wars characters. "At first, I was just carving to be the cool neighbor," Wer admits who actually came from neither an art or mortgage background, but a musical one. "Now, I'm going to conventions and Comic Cons regularly to exhibit. I love it!"
[SAVE: These Scary Pumpkin Ideas For The Spookiest Halloween Ever]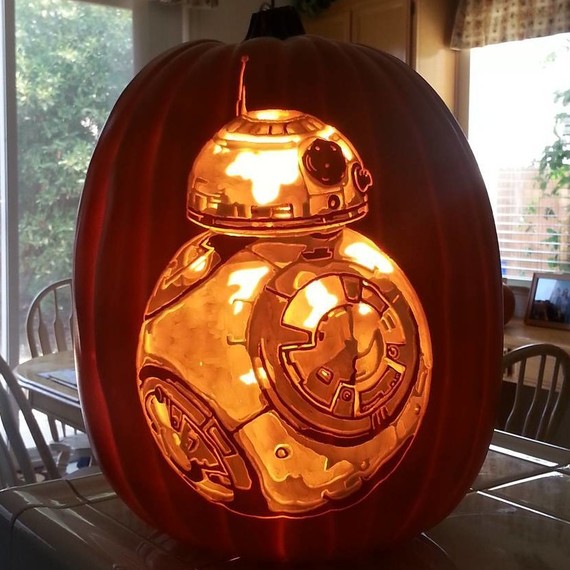 To date, Wer has carved over 1000 pumpkins. One of his favorites? "Heath Ledger as the Joker. It's iconic. Personally, I feel like his performance made the geeks of the comic book world more mainstream," says Wer, a self-described geek and die-hard comic book world lover. "But as much as I could carve the Joker over and over, I get the most excited about a request I've never done before."
[FIND: Your Next Pumpkin Inspiration With Our 30 Favorite Ideas Here]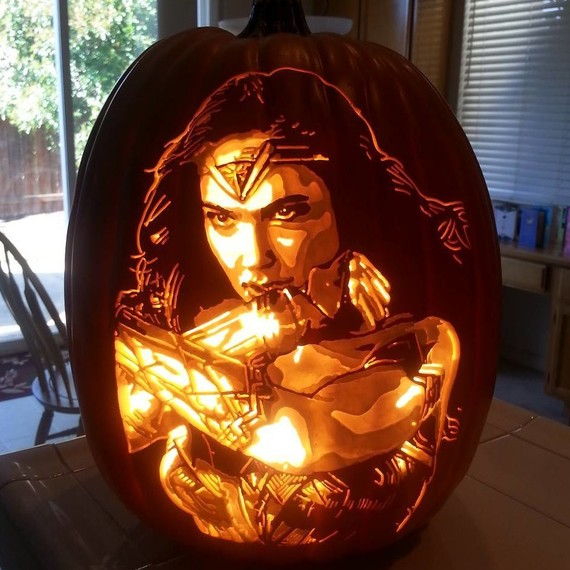 Come carving time, the secret behind Wer's crafting wizardry is a five-layer process to help create dimension. The first carved layer is often the deepest and the lightest in color while the fifth layer is the darkest, saved mostly for final detailing work. The layers in-between become gradually darker and closer to the surface. Each pumpkin can take an average of four to six hours to complete. "I love carving outdoors, whether it's my backyard or in my garage," he says. And even though there are no gooey pumpkin pulps and seeds to scrape out, the process can still get messy.
It may be too late to place your custom Halloween orders, but fear not — Wer says he gets a lot of requests for carvings as Christmas gifts: "And because they're craft pumpkins that will last forever, people even save them for next Halloween!" 
Feeling inspired? Watch how a carved pumpkins is brought to life: