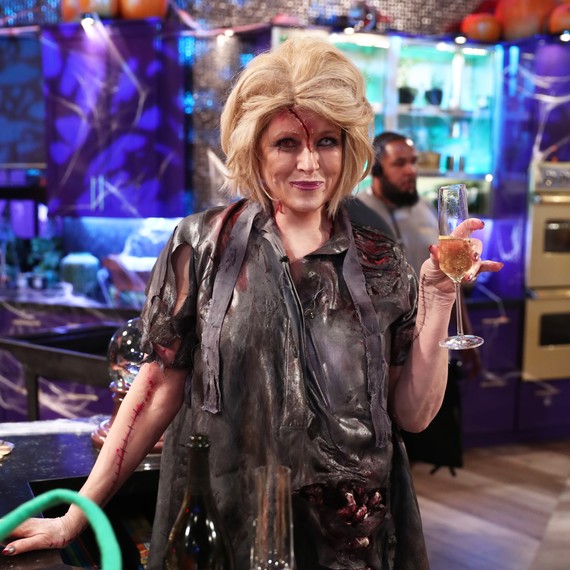 Martha's pulling out all the stops for Halloween (her favorite holiday!) this year, especially because it's the first time she's hosting the holiday with Snoop. If you've seen any of her costumes over the years, you know Martha loves dressing up, and she's debuting a doozy for 2017: Martha as a zombie! Trust us, it's Martha like you've never seen her before. Meanwhile, Snoop's also coming to the party as a member of the undead, and more importantly, coining a new word for the holiday -- Hallowizzle! While it probably won't make it into Merriam-Webster this year, it sure rolls off the tongue.
(SEE: Martha's Best Halloween Costumes Through the Years)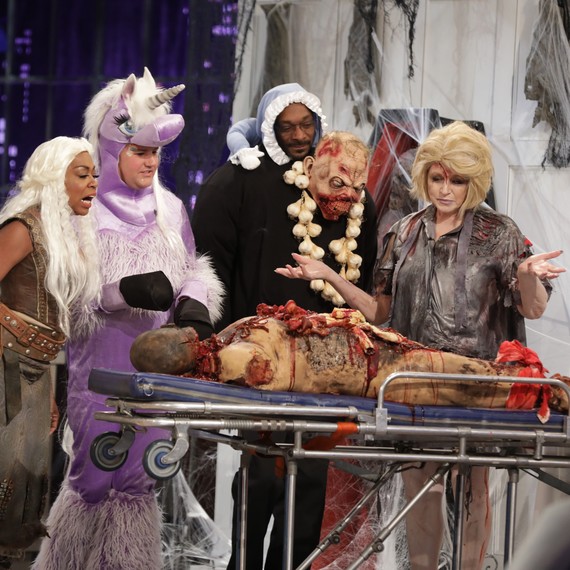 On the Hallowizzle guest list: E! red carpet host Ross Mathews in a unicorn suit; actress Tichina Arnold, best known for '90s sitcom classic "Martin," dressed as Khaleesi from "Game of Thrones"; and hip-hop dance group JabbaWocKeeZ (no costumes necessary; masks are part of their regular act!). And what's Martha serving at this spooky soiree? She trots out some of her greatest Halloween hits, including shrimp cocktail molded into a "bloody brain," and even presents the guests with a gruesome corpse for dinner. Tune in tonight and get inspired just in time for your own Halloween party!
(GET: Our Bloody Brain Recipe)
Check out the sneak peek below: