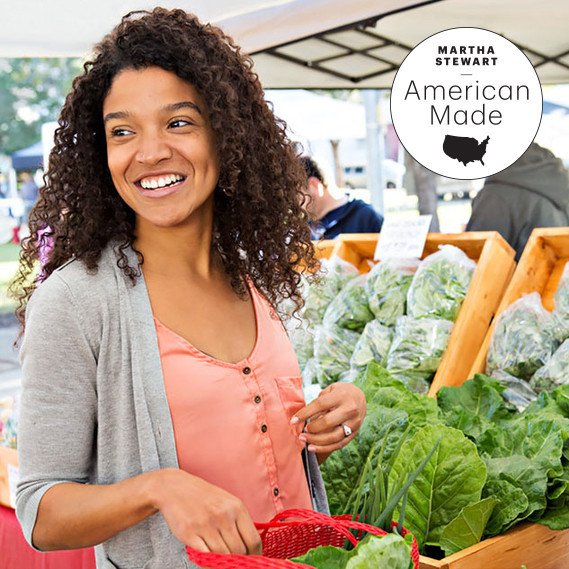 Shaleiah Fox knows the power of a home-cooked meal. As a child shuttled from foster family to foster family, she realized, heartbreakingly, how food could be used to assert control. She witnessed locks on refrigerators, and ate beans and hot dogs while one family enjoyed "big, beautiful meals," she recalls. "Food was used as a demarcation to show that we were not valued." Fueled by that, she went on to earn master's degrees in social work and public policy, and learned, among other things, that high rates of obesity occur among foster kids, due to binging and hoarding. "I wanted to turn those experiences upside down."
[LEARN: Why This Floral Farm Was Named a 2014 American Made Honoree]
In 2012, Fox started the nonprofit organization Fresh Chefs Society, whose mission is to empower teens who are transitioning out of the system by teaching them cooking basics, like how to shop for groceries and to make a healthy yogurt parfait. "I want them to understand the power of food as energy, as family, and as a tool to propel yourself into something better," she says. The organization, run mostly by volunteers, hosts potlucks, too, where everyone gathers at one table. "Anyone is welcome to come and bring a dish if they can," she says. The only rule: "Unless you're deathly allergic, you have to try everything once," Fox laughs. Teens can also apply for an apprenticeship -- a six-month paid program covering various aspects of the food industry. Youths can get paired with a mentor, visit farms, meet chefs and caterers, and practice mock interviews. They finish with a food-handling certificate and résumé.
[READ ABOUT: Gotham Greens -- One American Made Honoree Changing How We Eat]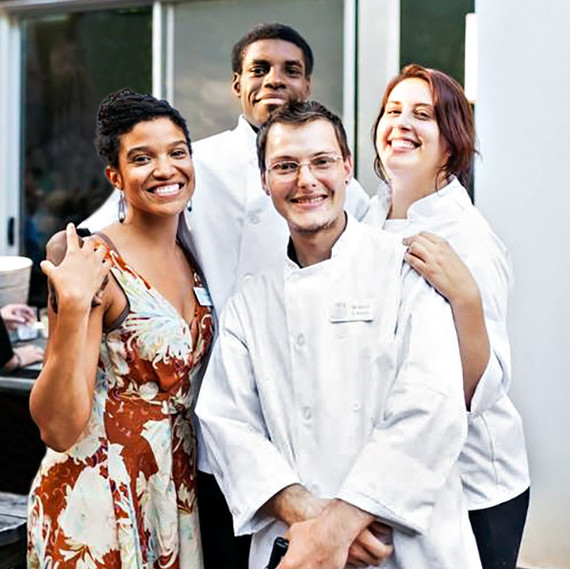 Five years in, Fresh Chefs Society is on the verge of a growth spurt. The group is hiring an executive director and looking to open a centralized cooking space with a fully stocked pantry and dining room, all while continuing to reach as many teens as possible. "For youth in care, simply being able to chop an onion or learning a trick to peeling garlic triggers a belief that they're capable of more," says Fox. "We're here for them. No matter where they go or when they come back, they're always welcome."
"Foster teens are some of the most remarkable young adults I've ever met," says Fox. "They have stories that can rip your heart out, but they have a resiliency that you can't help but be in awe of." To learn more, visit freshchefssociety.org.