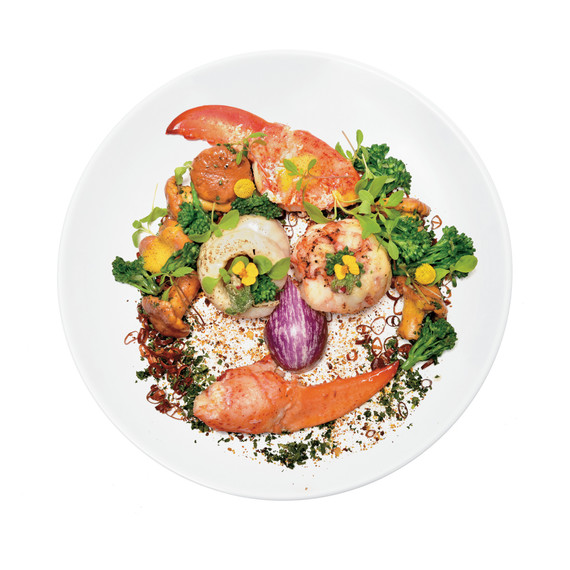 Chef Rudolph "Rudi" Sodamin doesn't want you to just eat your food, he wants you to come face-to-face with it. The award-winning chef is a master of original plating. Getting up close and personal with his "food face" creations is a unique adventure.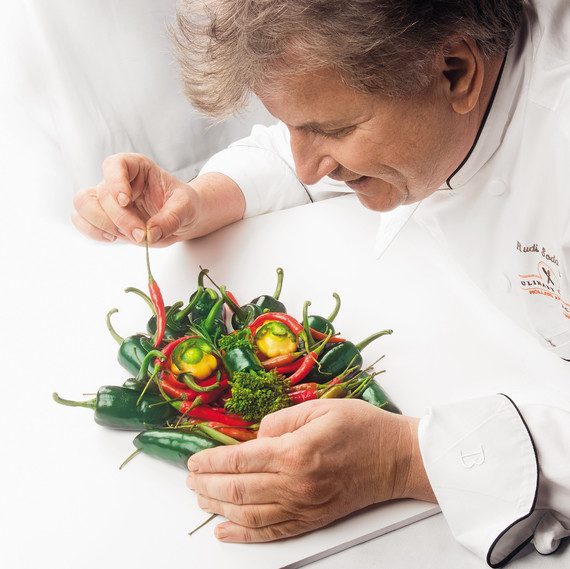 "I see food as both an art and a form of communication. It's an international language understood by all," says Sodamin, who is currently consultant master chef for Holland America Line. "Likewise, faces are universal. You can create a face in and out of anything!" In his newest book, "Food Faces: 150 Feasts for the Eyes", Sodamin proves that with a collection of edible portraits featuring every kind of ingredient, from orange peels to grapes, from onion rings to edible flowers and seared scallops.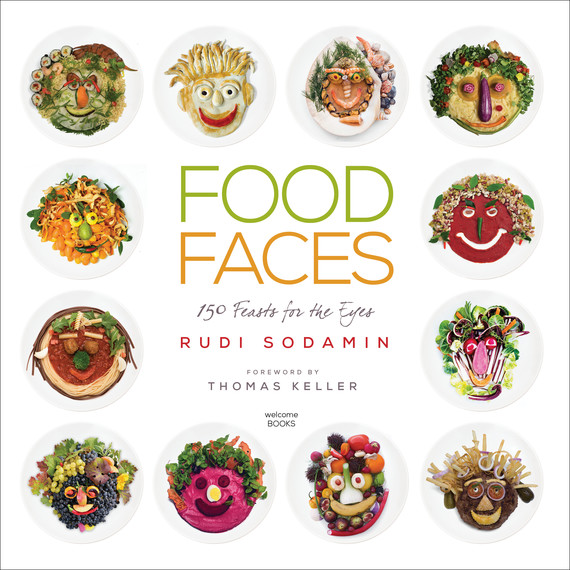 His first food faces were berries for breakfast or cookies for snacks when his children were small. "I used to make them food faces to make them smile," Sodamin says. "Making a simple food face is a creative way to tell your loved ones, 'Have a Great Day!' or 'I love you.'" Over the years, he noticed that anyone who saw a one of his food faces' would smile. "And that made me smile, too."
(SEE: The Photography Series of the Alphabet Carved Entirely From Food)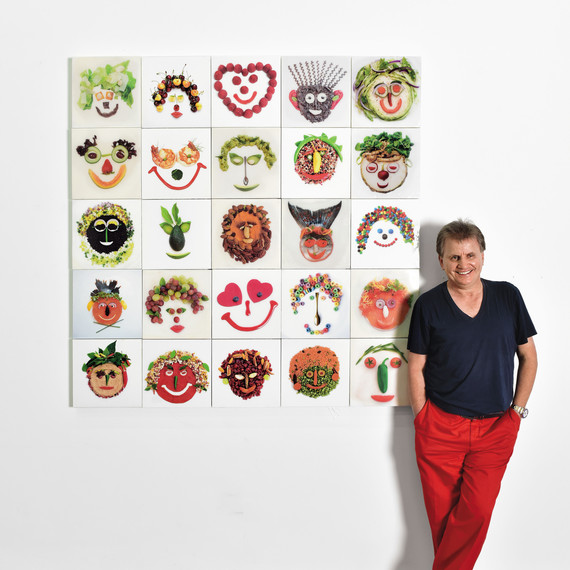 "I started to make more food faces and photograph them whenever I had the opportunity," he says. (A keen photographer, he admits when he's not cooking he's carrying his camera.) "I worked spontaneously. Say, if I saw an ingredient I liked, I'd buy it and make a new face in minutes." To date, Sodamin has plated over 400 faces.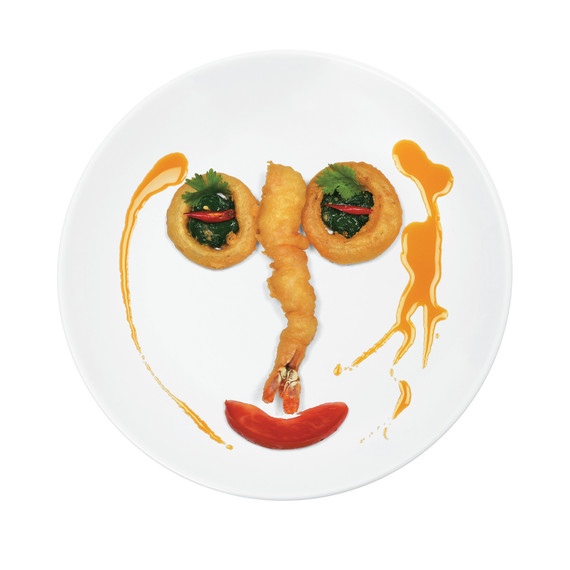 While on a trip to Europe in 2012, Sodamin was finally inspired to share his pictures with the world (here's one food artist you won't find on Instagram!). "I was showing some of my food face photos to other chefs and they said they were really cool! They started calling me the modern day Arcimboldo." With several cookbooks already under his belt, Sodamin was ready to do something different. "Some publishers didn't like it. Some said it was cute. I said 'This isn't cute! It's beautiful! It's art.'" Among his colleagues, he's become known as the "culinary Salvador Dali" and the "Andy Warhol of food." Sodamin thinks of himself as a bit of both -- a culinary pop artist. 
(FEAST: Your Eyes On These Smoothie Bowl Masterpieces -- And Yes, They're Edible!)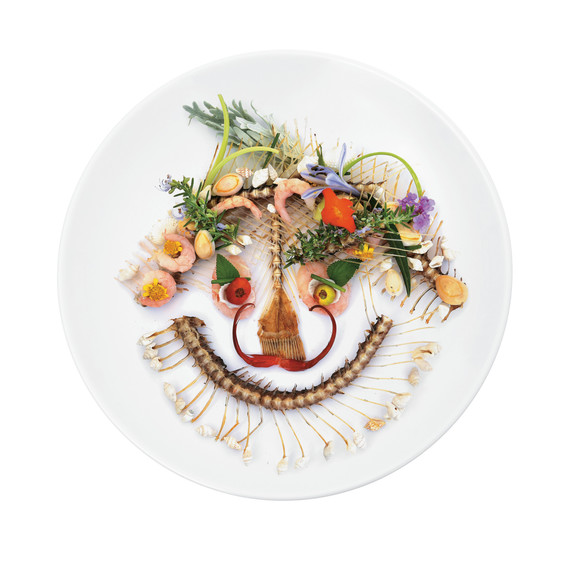 Of course, after making his food faces, everything is eaten whether it's at home by his family and friends, or aboard the Holland America Line by dinner guests. "Each face is a story about where I made it, how I made it, or what I was eating. For example, I was having dinner in Spain once and saw my partner's fishbone and felt inspired! I asked for a doggy bag just to bring it home," he laughs. "I've driven along the vineyards in Napa and stopped just to photograph some beautiful grapes and take a couple home to make a face on my balcony. I love that the food faces not only inspire and bring joy, but create a newfound curiosity." 
Feeling inspired? Try our grilled fish tacos -- as pretty as they are delicious!