Halloween is a fresh start for you to reimagine ordinary objects into something extraordinary, including your Halloween costume. One mother, Lauren Mancke is doing just that. Her creative concept is simple: one mom and 31 days of Halloween costumes. Sounds pretty fun, right?
[PLAN: Calling All Kids! It's a Halloween Costume Crafternoon]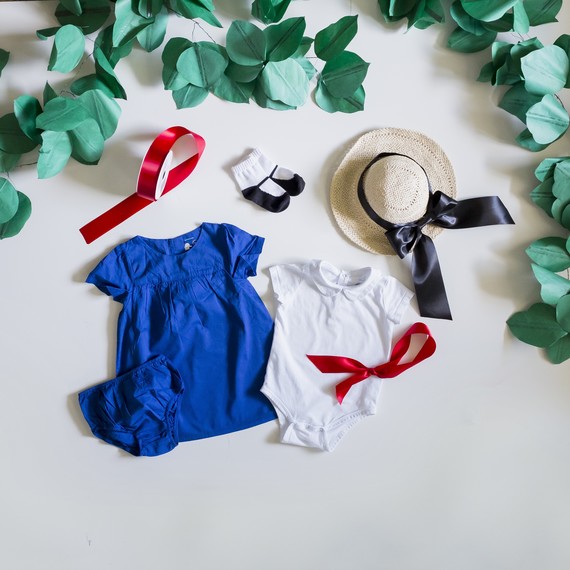 Shortly after creating her own Instagram hashtag, #manckemonthofcostumes, Mancke has been busy at work sharing her costume challenge on social media. Here, her three children act out different scenarios molding rather imaginative handiwork. Her costumes play to plots inspired by storybook characters and humorous action-seeking movie characters. A few highlights to mention have been her version of the book, Where the Wild Things Are to a tiny variation of Thelma and Louise.
The designer and web developer was inspired back in 2015 to create multiple costumes for her son. "He was 16 months old at the time and what prompted me to do it was that I knew he would soon want to choose his own costume and I just had too much Halloween craftiness bursting inside for just one costume," she tells Martha Stewart Living. "I basically had to get it all out while he was still little."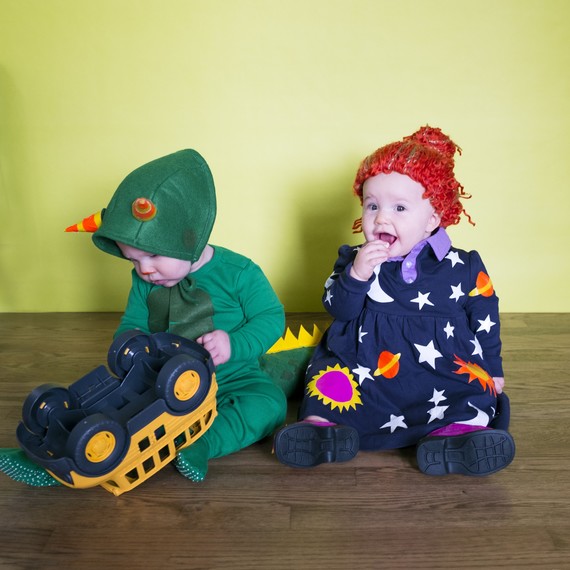 Next, with the birth of her twin girls, she wanted to continue with the costume project. Not only was it fun for Mancke, but it was entertaining for the entire family. In light of the challenge, she began to share on social media so others would be inspired too. "So, for October, I just wanted to do something that makes us happy and makes others happy and that's the main reason we are doing the month of costumes again this year."
"We are giving some of the items away in giveaways throughout the month in hopes to make someone else's Halloween special," she continues. "That's really what it's all about."
While her girls are still too little to participate in the actual costume assembly, her son has become her little Halloween helper. Lauren notes, "It is one of the best parts of my day." True, 31 days of various dress up outfits may seem exhausting; for Lauren and her family, it really isn't. "Most of these that we've done is made with clothing that we already had or borrowed, a few craft supplies, and colored duct tape. I also hope these can inspire others in their costumes this year."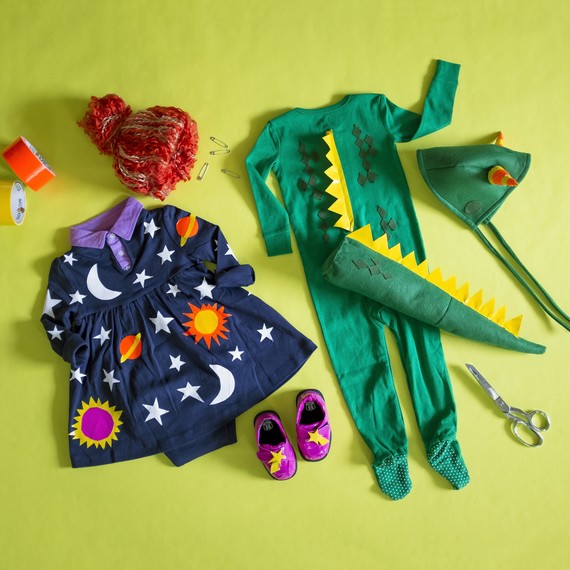 Creating different scenes and themes is one of the perks of her challenge. However, its the whole family participation aspect that makes this less of a challenge and more of a bonding opportunity. "Taking the shots each day with the girls is a whole family affair. My husband is behind the scenes putting wigs back on and making everyone laugh."
The Mancke family is having so much fun doing this that they are planning to continue the masquerade madness after October 31 as well: "We have a few products that we are designing currently and hope to launch in the coming months."
If its anything like what she has been sharing the past few weeks, we cannot wait to see more.