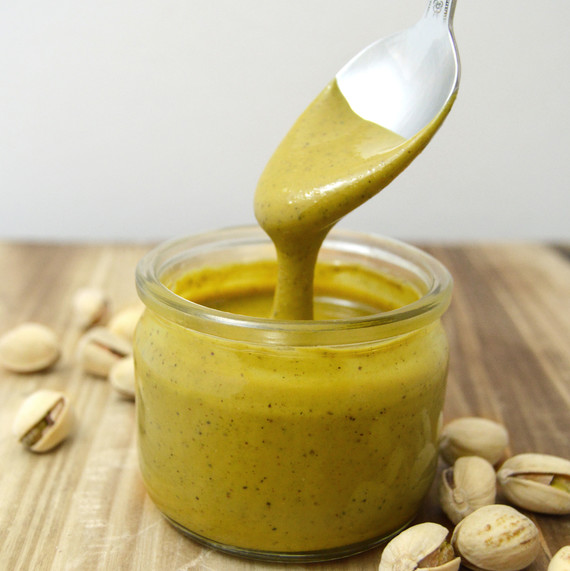 Move over, nut butters! It's time to make room for pistachio paste. While peanut butter and almond butter serve as excellent everyday workhorses, it's pistachio paste we reach for when we crave something a little more luxurious. Whether it's schmeared onto toast, used as a dip for apple slices, swirled into ice cream, or baked into a cake, the silky, intensely nutty substance has the power to transform anything into a treat.
(LEARN: How to Make DIY Nut Butters)
Our latest go-to is the pistachio paste from Fiddyment Farms in Roseville, California. It's made with just two ingredients: roasted California pistachios and a touch of pistachio oil for smoothness and fluidity. Fiddyment Farms vice president and general manager Diane Wood says, "Our special milling process really brings out the flavor of the pistachios. The particle size of the nuts, because they're so finely ground, releases their natural sweetness."
While the family-run business has been growing pistachios since 1968, it only expanded its offerings to include pistachio paste and butter in the last couple of years. The inspiration? The lackluster quality of pistachio ice cream in America. Wood says, "Most pistachio ice creams in the U.S. aren't made with real pistachios in the base. A lot of producers use almonds or marzipan, color the ice cream green, and call it pistachio. But in Italy, pistachio paste is always used to make gelato. Since there's a growing number of artisan ice cream makers in the U.S., we thought they'd welcome a pure pistachio product without any added flavorings or food colorings."
(CHECK OUT: 9 Tricks to Making Your Own Ice Cream)
And it's not just the ice cream makers -- Fiddyment also counts top chocolatiers and bakeries among their fan base, and the pistachio paste was awarded the highest recognition in the nut and seed butters category by the Specialty Food Association this year. Try it in our favorite pistachio desserts below, and don't be afraid to experiment with the paste in savory dishes as well -- Wood recommends adding a spoonful to salad dressings or using it as a topping for roasted salmon.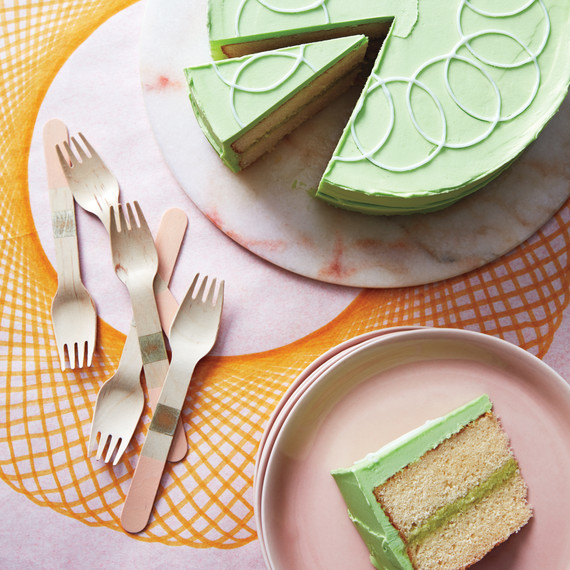 Pistachio Layer Cake
Pistachio paste is whisked into our foolproof pastry cream, then combined with rich buttercream for the filling of this elegant layer cake.
Get the Pistachio Layer Cake Recipe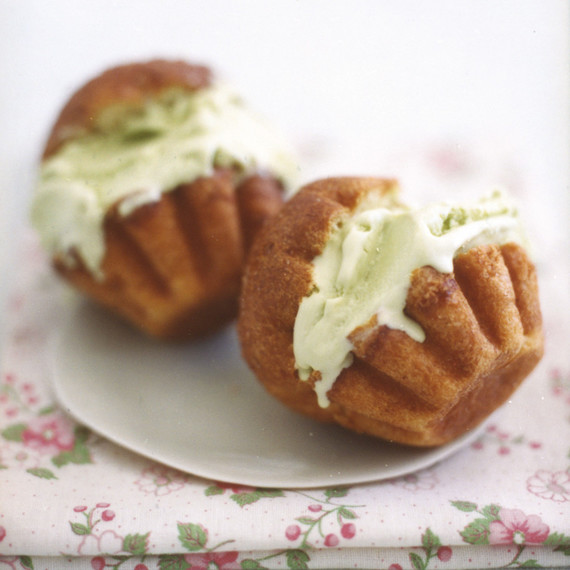 Pistachio Ice Cream
The flavor of this six-ingredient ice cream all hinges on the quality of the pistachio paste. Serve the frozen dessert between slices of brioche for a sophisticated take on the ice cream sandwich.
Get the Pistachio Ice Cream Recipe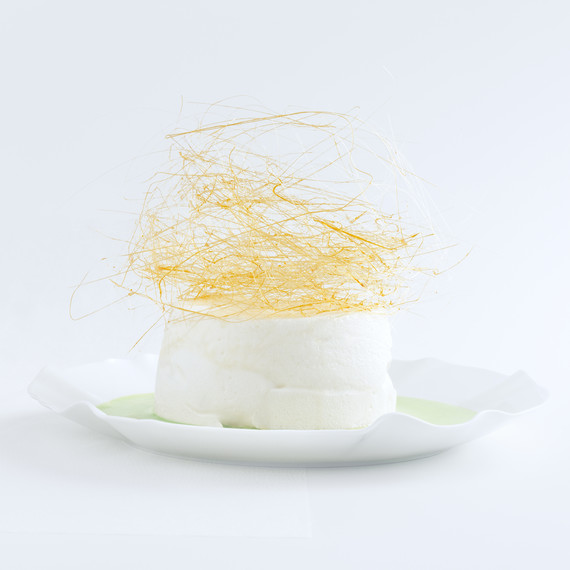 Ile Flottante with Pistachio Creme Anglaise
A pool of satiny custard made with pistachio paste and a golden spun-sugar crown make this meringue dessert a jaw-dropper.
Get the Ile Flottante with Pistachio Creme Anglaise Recipe