It's time to plan dinner for the week. And it's time to savor winter squash, make braises and curry and plenty of fast meals. Let us help you navigate the path to getting dinner on the table. The weeknight recipes here take less than an hour of mostly hands-off time, many cook much quicker than that but may require constant stirring. These are meals the whole family can enjoy. Join us every week for dinnertime inspiration.
Monday: Roasted Carrots and Red Quinoa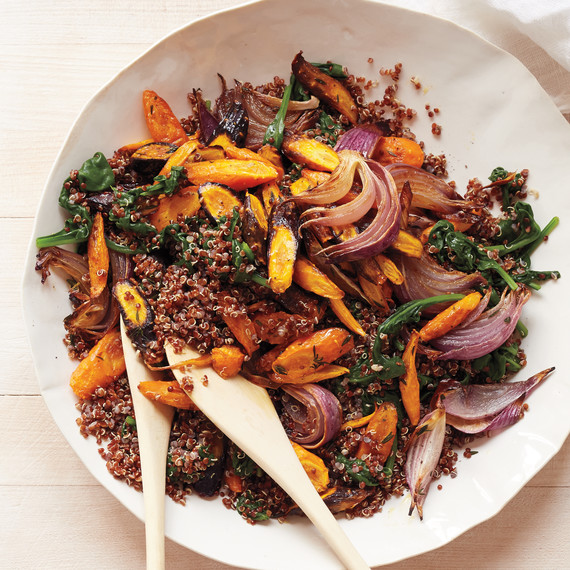 So you love quinoa; who doesn't? Are you ready to up your seed game? Try the gorgeous red variety; these gluten-free maroon seeds pack more flavor and fiber than regular quinoa. Paired with sweet roasted carrots, baby spinach, and shiro miso, a Japanese soybean-rice paste that imparts a salty-sweet note, this satisfying meatless main course is altogether new and totally delicious.
Get the Roasted Carrots and Red Quinoa Recipe
TUESDAY: Teriyaki Chicken with Rice Salad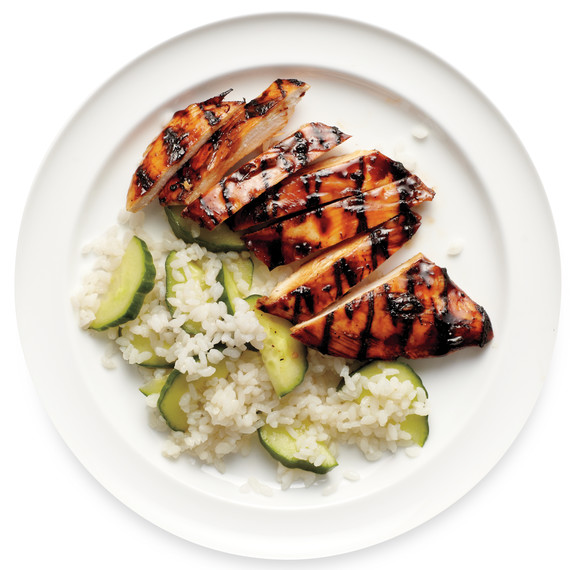 Besting the takeout this week is this super-fast, ultra-tasty take on teriyaki chicken. This is a superb use for leftover rice -- you'll love the rice salad dressed with rice vinegar and sesame oil.
Get the Teriyaki Chicken with Rice Salad Recipe
WEDNESDAY: Slow-Cooker Marmalade-and-Vinegar Pork 
THURSDAY: Shells with Roasted Cauliflower, Chickpeas, and Ricotta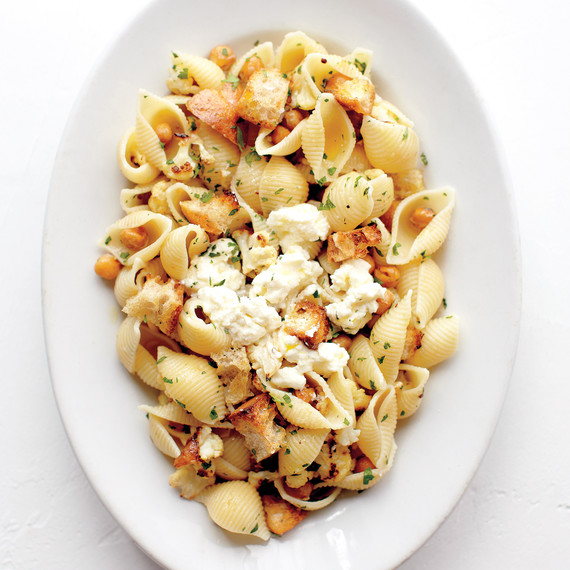 Roasted cauliflower and chickpeas nestle nicely into this curvaceous pasta. The secret ingredient: toasted bread; croutons, ricotta, and fresh parsley round out this dish.
Get the Shells with Roasted Cauliflower, Chickpeas, and Ricotta Recipe
FRIDAY: Kielbasa, Apple, and Cheddar Pretzel Tart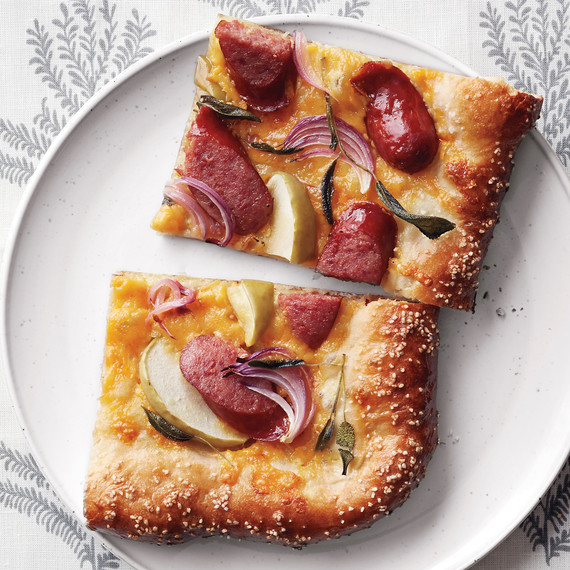 With sausage and pretzel, this dish is like Oktoberfest as a tart. It's made with yeasted dough, but don't fear -- the recipe calls for frozen pizza dough, or dough from your local pizzeria. Pretzel salt is baked into the crust for a crispy, salty edge. And while the tart bakes, there is ample time to sample some brews.
Get the Kielbasa, Apple, and Cheddar Pretzel Tart Recipe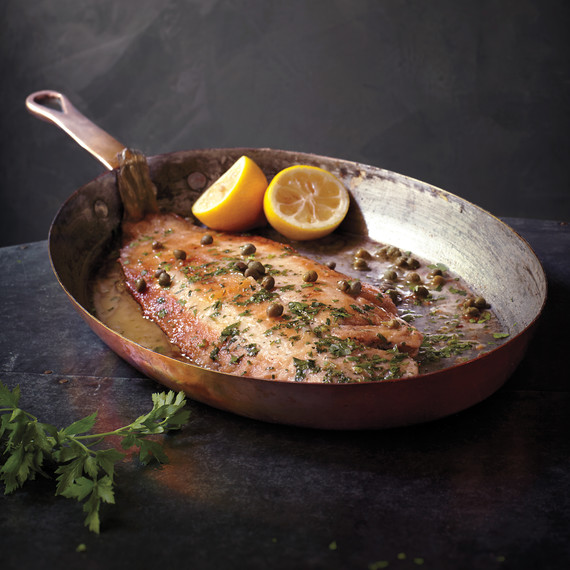 Bring the bistro home with this French classic: Martha's recipe is inspired by the one in "Julia and Jacques Cooking at Home." The fish is dredged in flour, cooked till crisp and golden, and served in a nutty brown-butter sauce with capers and lemon.
Get the Sole Meuniere Recipe
SUNDAY: Chicken-and-Squash Curry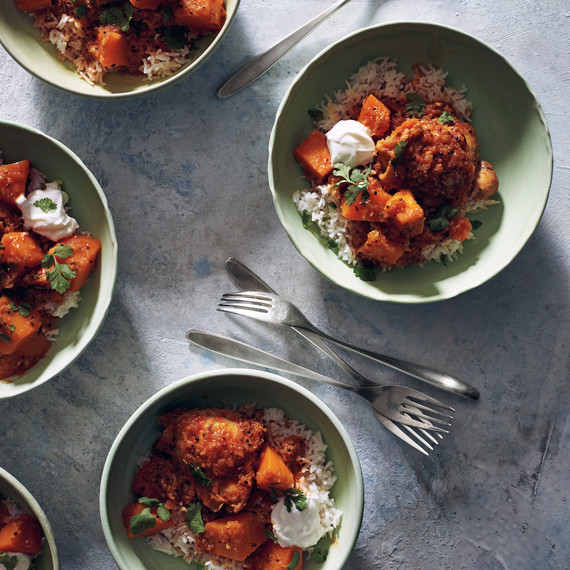 Here's a hearty, warming dinner for a Sunday night: a homemade curry with chicken thighs, kabocha squash gently spiced with ginger, mustard seeds, cumin, tumeric, and coriander.
Get the Chicken-and-Squash Curry Recipe