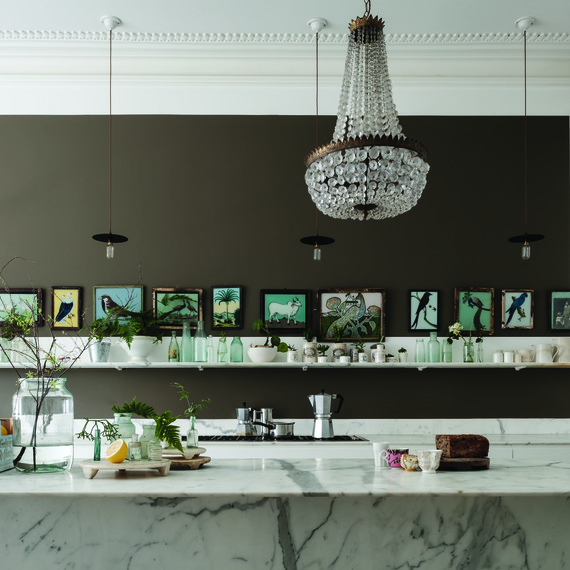 Painting might be the easiest (and most inexpensive) way to transform a space, but anyone who's spent hours working a roller knows it's not something they want to revist in two weeks. So should you stick with what you know -- light, white, safe-- or pull the trigger on that edgy dark hue? To help make the smartest decision for our space, we spoke to Joa Studholme, Farrow & Ball's top color expert for advice on going bold in our home. After all, she's the lady responsible for creating gorgeous pigments for the luxe paint and wallpaper brand (and giving them their quirky names!).
 
[GET INSPIRED: By These Colorful Homes]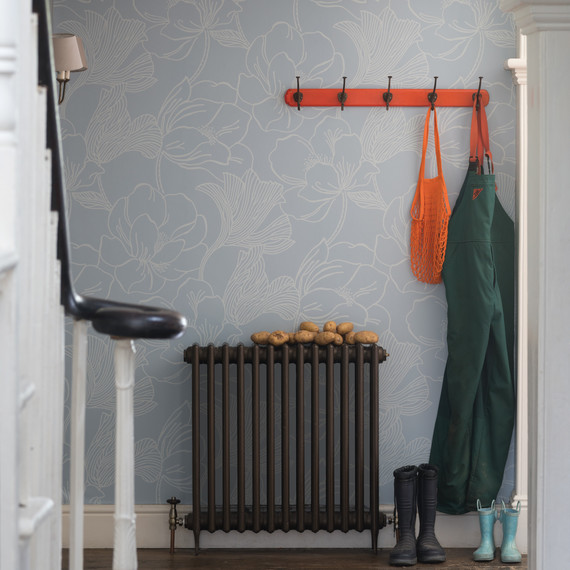 Baby steps
Nervous about a bold palette or committing to a wallpaper print? Studholme says start small, with a hallway or entryway. "That's a great way to put color in your home, but you don't have to sit in it for large amounts of time," she says. "When you come into the front door you're like, 'Wow,' then as you walk through the colors that follow should be lighter and brighter."
 
[DESIGN: The Smartest Entryway]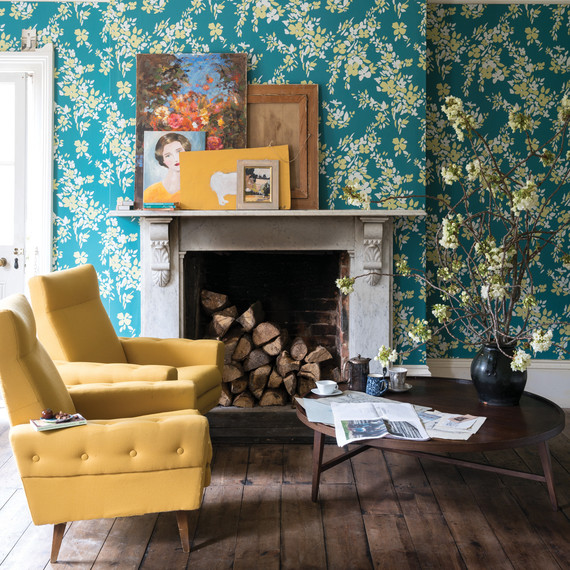 Check your natural light
When it comes to picking a color, Studholme stresses the importance of checking in with your natural light -- especially when going with darker hues. "If you have a small, dark, dull room, a light wall color doesn't create light," says the expert. In fact, it's just the opposite. "When you are starved of light, it's better to go for a really strong color" to add depth to the room. Then decorate with lighter elements to "make it welcoming."
[LEARN HOW: To Care For Your Silk Items At Home]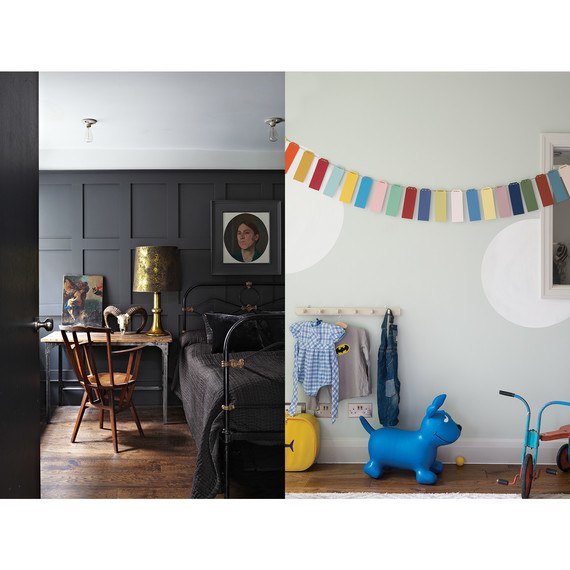 Cozy nook
We've been noticing a lot of darker bedrooms lately. But how can you give your sacred space a snug feel without making it look like a bat cave? "My advice would be in a bedroom to keep it quite warm, because cooler colors feel harsh and flat, whereas warmer [shades] cocoons you, like they are giving you a hug," says Studholme. She recommends trying Farrow & Ball's Dove Tale or Setting Plaster. But before you even get to that point, ask yourself: "Do you want to bounce out of bed in the morning or be cozy?" The color you choose will affect that. Right now, Studholme is loving Pale Powder or Skylight, which have "a light feeling but a warmth to it," and Peignoir, a color she created, "to prove that pink is not just for girls."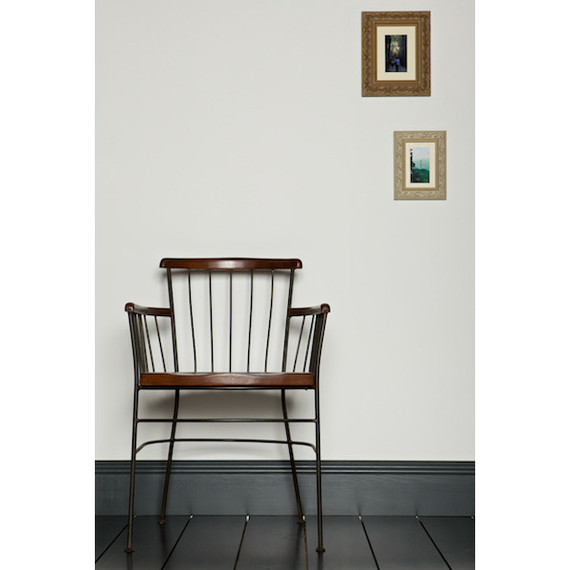 Still on the fence? Paint just the trim
If you want a darker color incorporated somewhere in your design scheme but can't part with bright white walls, paint only the trim a darker shade. "It's the big thing we're seeing now," says Studholme. "You put the lighter color on the biggest surface and then paint the edges darker so you get some definition and some movement." If you're over the charcoal-gray trend, she recommends trying Railings, a dark blue, or Tanners, a deep brown, on the trim.