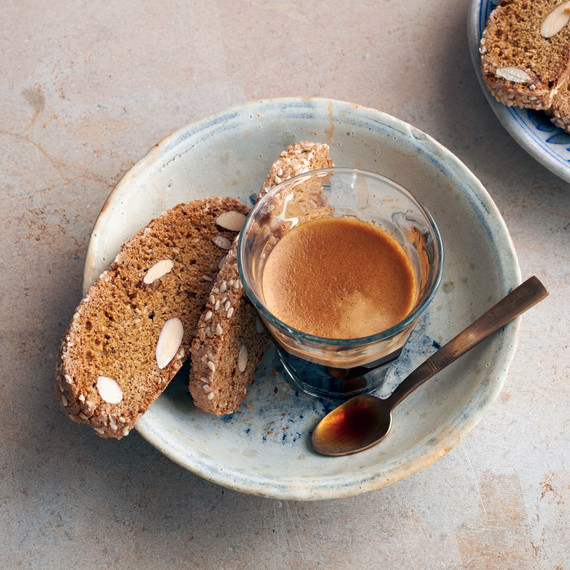 Tempted by the baked goods in the glass case at your neighborhood coffee shop? Trust us, the homemade versions taste way better and are a breeze to make. Not only are Martha's new favorite recipes for biscotti, coffee cake, and scones supremely delicious, but they also rely on less-processed grains, such as graham, spelt, and whole-wheat flour. The best part is that there's no compromise on flavor or texture -- these treats have both in spades.
Martha is also joined by another baking expert in the kitchen this week: Blair Marvin from Vermont's Elmore Mountain Bread. Marvin brings with her some of Elmore's freshly milled whole-wheat flour, which is ground from locally sourced grains onsite at the bakery. She also shares her tips on baking with whole-wheat flour and demonstrates how to make a simple shortbread. Take a peek at two of the recipes in the latest episode below, and don't forget to tune in this weekend!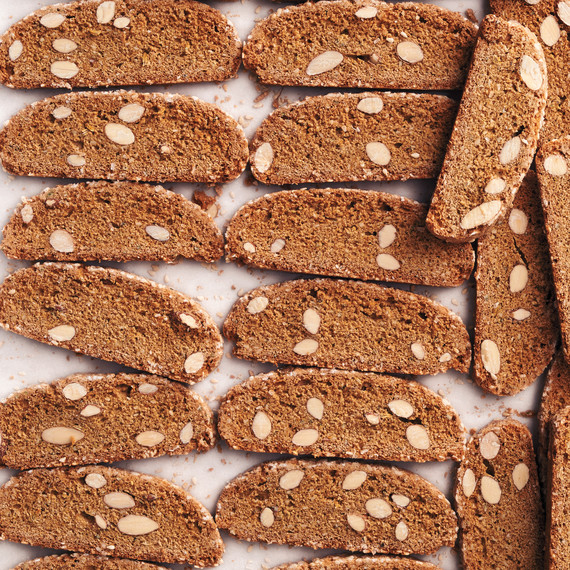 Seeded Graham Biscotti
Just the thing to go with your afternoon espresso! These wholesome almond-studded biscotti are made with nutty graham flour and boast three different kinds of seeds: hemp, fennel, and sesame.
Get the Seeded Graham Biscotti Recipe
Apple-Cider Doughnut Cake
Martha transforms the beloved apple cider doughnut into a sensational coffee cake. Olive oil and apple two ways -- cider and applesauce -- keep the Bundt cake nice and moist. Pro tip: don't skimp on the cinnamon sugar!
Get the Apple-Cider Doughnut Cake Recipe