Let us help you get a delicious dinner on the table. The weeknight recipes here take less than an hour of mostly hands-off time, many cook much quicker than that but may require constant stirring. These are meals the whole family can enjoy. Yes, there will be pasta. So join us every week for dinnertime inspiration.
Monday: Cauliflower Fried Rice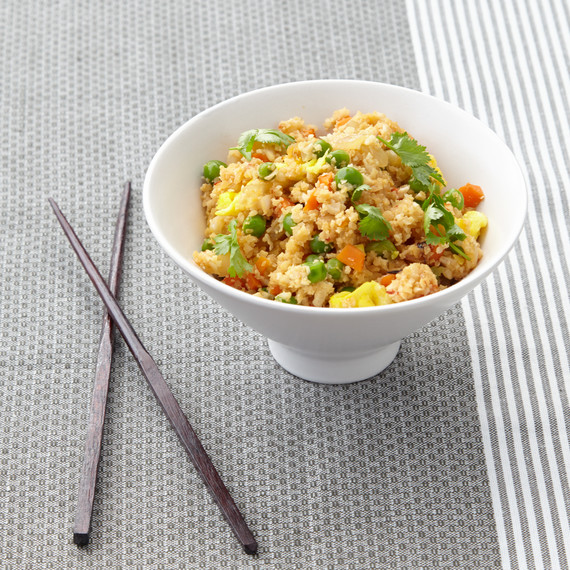 You don't have to be paleo to like cauliflower rice, and you certainly don't need to pay a premium for riced cauliflower in the grocery store. Here's how to make our crave-worthy low-carb version version of fried rice.
Get the Cauliflower Fried Rice Recipe
TUESDAY: Seared Steak with Minted Green-Bean Slaw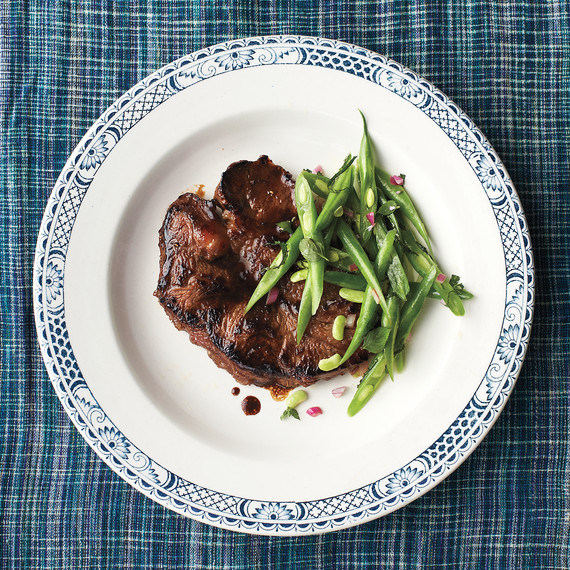 Something beefy to elevate your Tuesday: We like the economy, flavor, and tenderness of chuck steak, but sirloin or any other boneless steak, pounded thin, is excellent, too.
Get the Seared Steak with Minted Green-Bean Slaw Recipe
WEDNESDAY: Bacon Macaroni and Cheese
We consider this a deluxe version of everyone's favorite baked pasta -- because bacon makes everything better! And because it has Gouda for sheer cheesiness, Gruyere for sophistication, and Parmesan, well, just because.... This one-pot wonder has wide appeal. It's bound to be gobbled up by everyone from the youngest to the oldest at your table.
Get the Bacon Macaroni and Cheese Recipe
THURSDAY: Shrimp Francese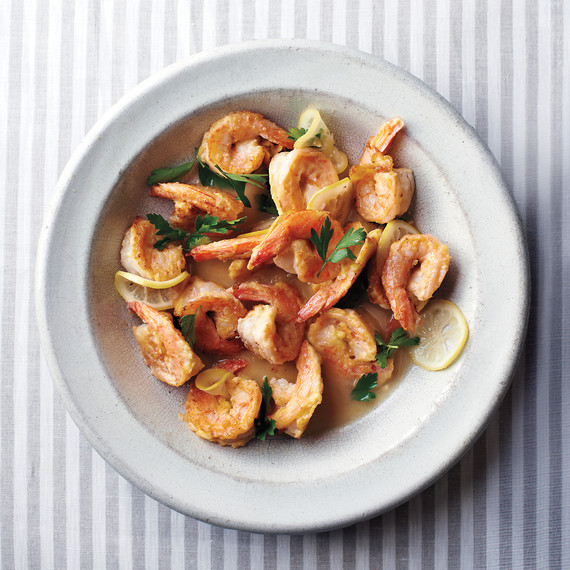 In this week's episode of better than takeout --  or maybe we'll call it better than your local Italian joint -- Lucinda Scala Quinn's take on the Italian-American comfort food classic comes to the table in just 25 minutes. And it disappears from plates even faster!
Get the Shrimp Francese Recipe
FRIDAY: Sausage-and-Mushroom Burgers with Broccoli Rabe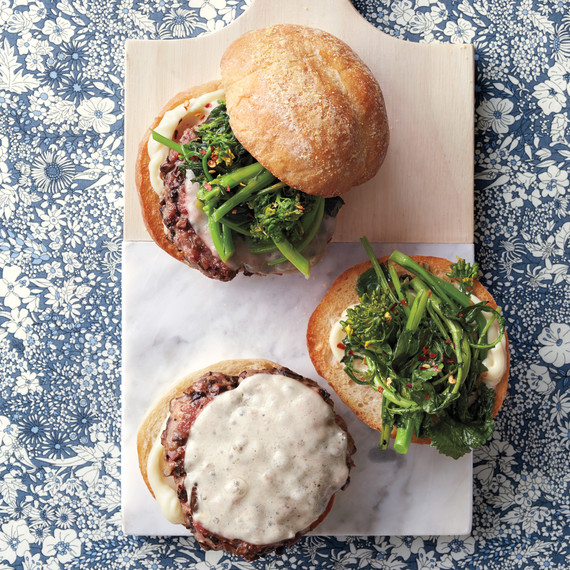 Just the thing for the end of the work week: Our Oktoberfest take on the burger features sweet Italian sausage and mushrooms in a patty. Dress the ciabatta roll with mayo, add a patty, some Provolone, and that all important broccoli rabe.
Get the Sausage-and-Mushroom Burgers with Broccoli Rabe Recipe
SATURDAY: Spinach and Gruyere Quiche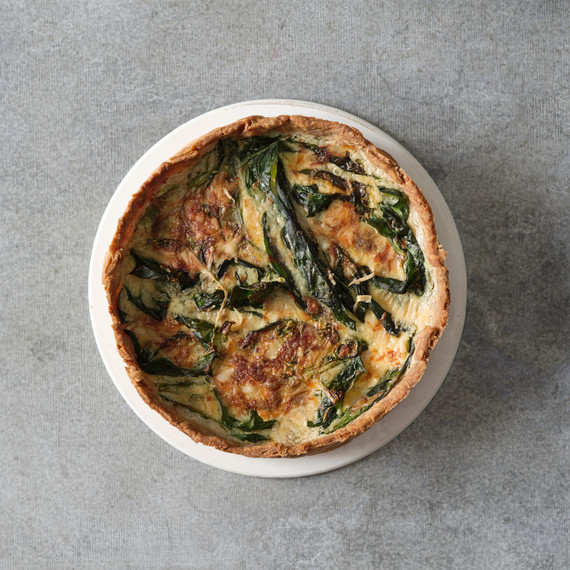 Go quiche: It's eggy and cheesy, and the addition of spinach takes it into the realm of health food -- well, not quite, but this deep-dish quiche (more filling!) is sheer genius. Comfort food in a pastry shell.
Learn more about the simple art of making quiche.
Get the Spinach and Gruyere Quiche Recipe
SUNDAY: Ultimate Roast Chicken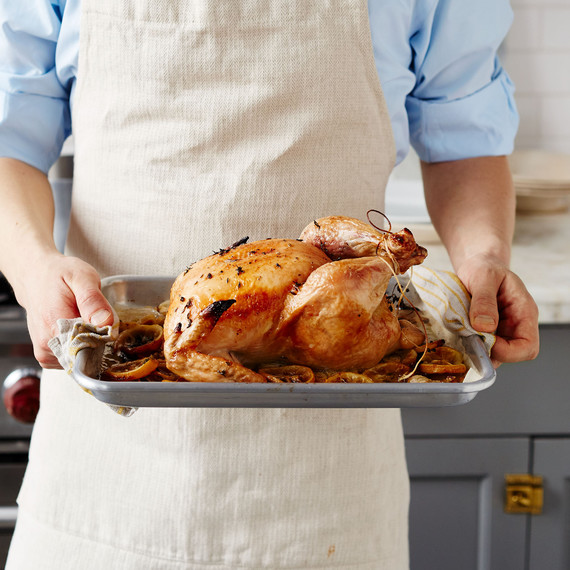 Get the Ultimate Roast Chicken Recipe