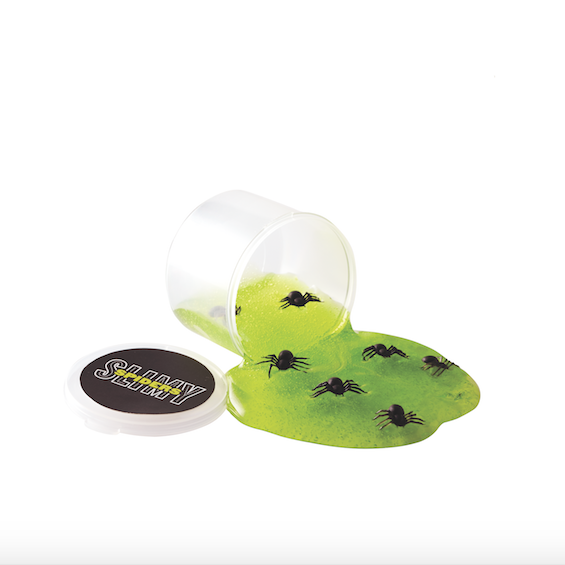 Halloween is packed with thrills, festive frills, and even some seasonal chills. Let's not forget about the candy as the night typically ends on a sweet high note. However, not all trick-or-treaters come just for the candy. With new campaigns such as the Teal Pumpkin Project — which promotes the idea of offering non-food goodies to trick-or-treating children who suffer from food allergies — it's more popular than ever to pass out non-candy alternatives. True, candy is the most popular holiday treat, but there are plenty of non-candy options that are just as sweet. Go ahead, see for yourself:
1. Green Slime-in-a-Jar with Bugs 
What child doesn't love ooey-gooey slime? This year, all tricksters will be begging for slime. And even better, our version comes in a ghoulish green color filled with creepy-crawly critters!
[MAKE THIS: Green Slime-in-a-Jar with Bugs]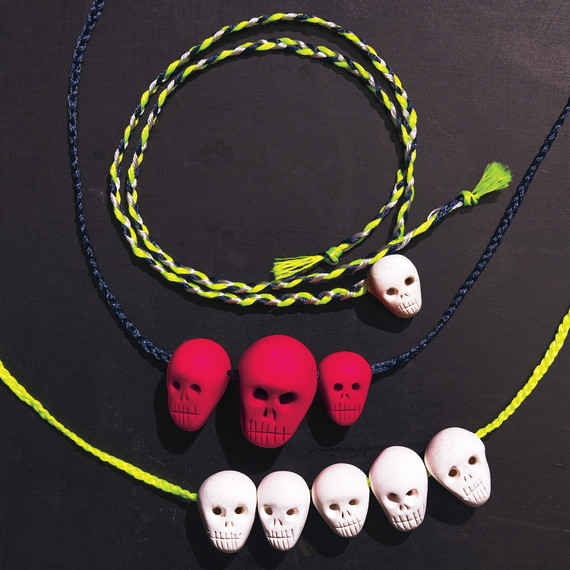 2. Charm Bracelets and Necklaces
Anything that will conveniently fit inside a child's treat bag can suffice as a perfect non-candy solution. Crafting mini skull-inspired jewelry will be double the fun — fun for you and the tricksters.
[MAKE THIS: Halloween Skull Jewelry]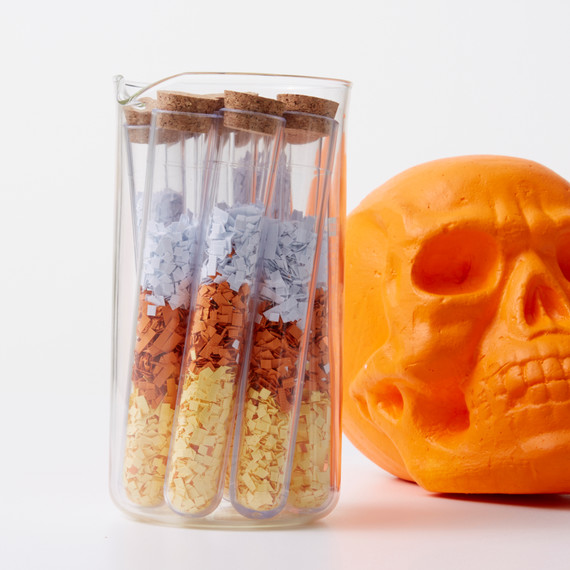 3. Candy Corn Confetti Poppers
Candy-corn colored and layered confetti inside a corked test tube isn't only a sweet treat idea — it's pretty cute too.
[MAKE THIS: Candy Corn Confetti]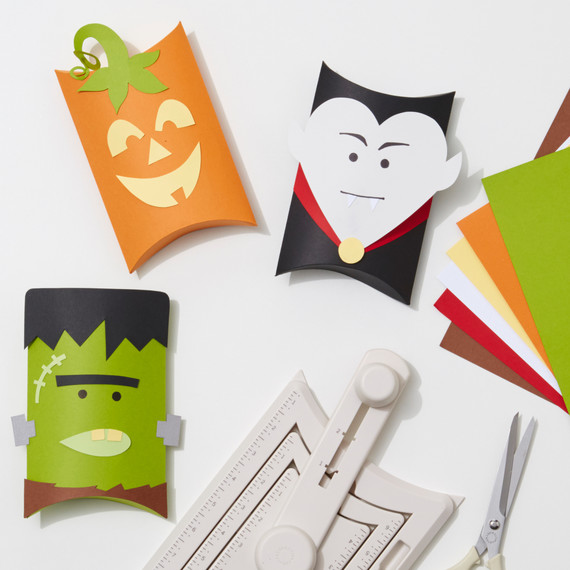 4. Treat Bags
They don't have to just come packed with candy. Try vampire fangs and spider rings. You loved them once as a kid. You know, the plastic spider rings accompanied by the glow-in-the-dark vampire fangs. Surely, today's youth loves them too. If not for excellent trick-or-treat favors, the plastic vampire fangs look adorable when worn by mini pumpkins.
5. Glow Sticks and Glow Creatures
These also fit perfectly in a folded paper treat box. Everything from glow sticks to glow-in-the-dark creatures will be a welcomed treat. 
[MAKE THIS: Halloween Monster Boxes]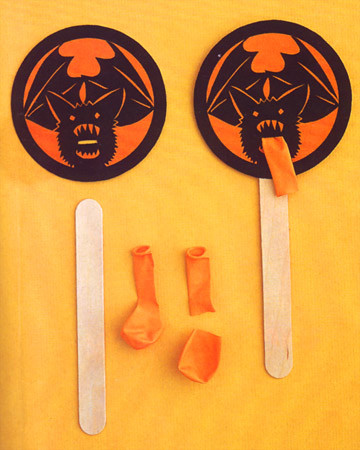 6. Whistles and Noisemakers
If there's one evening when it's okay to use your "outdoor voice," Halloween would be it. Whistlers, kazoos, and other noisemakers make for not-so-basic treats.
[MAKE THIS: Halloween Noisemakers]
7. Bugged out Shades
Make a batch of creepy-crawly shades for everyone in the neighborhood! Adhere plastic bugs and snakes to black frames with durable glue, such as E6000 permanent craft adhesive. Include extra bugs for them to stick extras onto their cheeks with body glue.
8. Art Supplies
You name it: crayons, colored pencils, markers, Halloween erasers and festive pencils are all the perfect size to treat anyone in costume who arrives at your doorstep this year. You can even get extra creative by crafting your own glittery star shape crayons as a non-candy artsy offering.
9. Bubbles
Bubbles are yet another brilliant alternative to non-candy favors. Whether they are store bought or you decide to spook-up the packaging with various Halloween clip-art, no one was ever upset after playing with bubbles.
10. Any Halloween-Themed Goodies 
Anything (and everything) from bouncy balls, festive notepads, sticker sheets, mini-coloring books, and general goodies are great non-candy offerings. Really, the sugar won't be missed!
Feeling inspired? Watch how to turn a basic pair of plastic sunglasses into creepy-crawler shades: