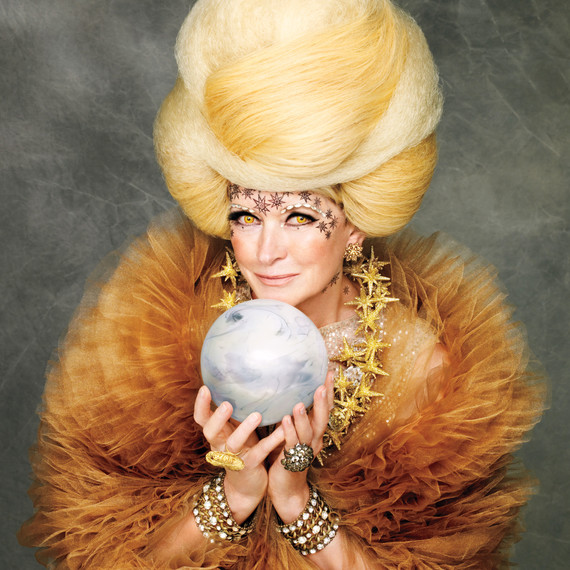 From planning a stylish haunted house party to conjuring up treat bags filled with sweets, Halloween is one of our favorite times to get crafty. This year, our mood boards are all about galaxy-inspired get-ups and Halloween wreaths galore thanks to Pinterest's annual 2018 Pinfrights report, which details the hottest trends for the holiday. So whether you're looking for fun, new pumpkin decor ideas or are just beginning the blueprint for your family group costume, here are the seven Halloween trends of the year we can't get enough of—plus, our creative takes on how you can DIY them (if you dare). 
1. Celestial Costumes 
From galactic skies (and eyes!) to crystal powers and sparkling sorcery, star-powered everything is fueling our creativity this year. For a bewitching look, try Martha's out-of-this-world take on a classic sorceress look. Our crystal ball is telling us you'll be the hit of the party.
[TRY THIS: Martha's Spellbinding Sorceress Costume]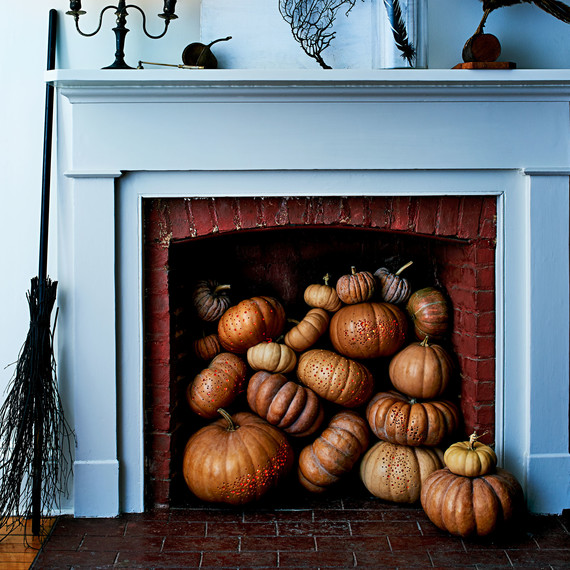 2. Pumpkin Lanterns
Traditonally carved jack-o'-lanterns may be the bloodline of this haunted holiday, but when it comes to lighting things up, we're frighteningly fond of this speckled design, done with an electric drill. For an extra eerie effect, stack several of the pumpkins near an entryway or in an empty fireplace then watch them illuminate the room in a spooky yet sophisticated way. 
[TRY THIS: Drilled "Galactic" Pumpkins]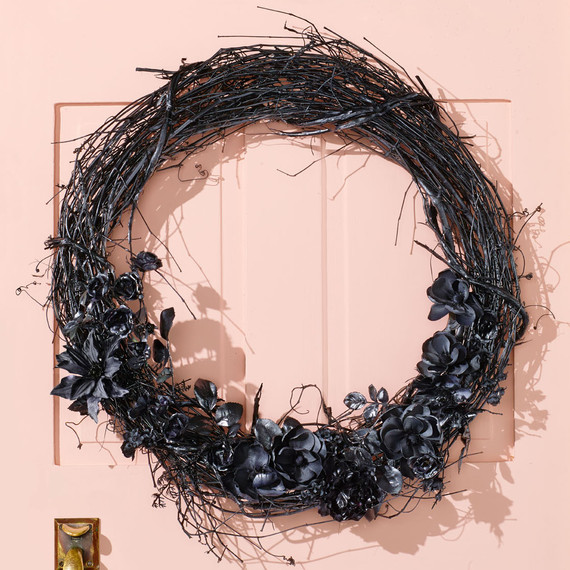 3. Creepy Wreaths
A well-placed wreath marks the season and welcomes all who step up to you front door. This Hallow's Eve, consider decking your door with an ominous accent like our gothic wreath. Simple tuck faux buds and petals into a dried grapevine wreath, then spray-paint it entirely in black. 
[TRY THIS: Black Magic Halloween Wreath]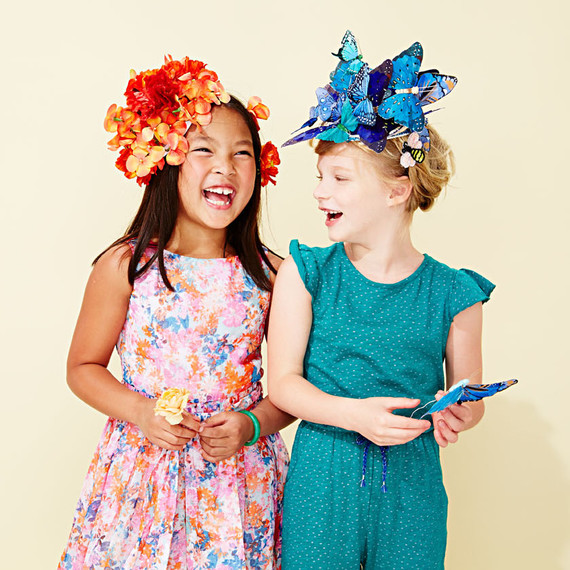 4.  True Royalty 
Months after one of the year's most regal events, the Pinterest crowd is still enamored by the royal English family (and we don't blame you!). These floral headpieces are not only super simple to make, they have enough flair to be mistaken for the fascinators of British aristocracy.
[TRY THIS: Flora and Fauna Headpieces]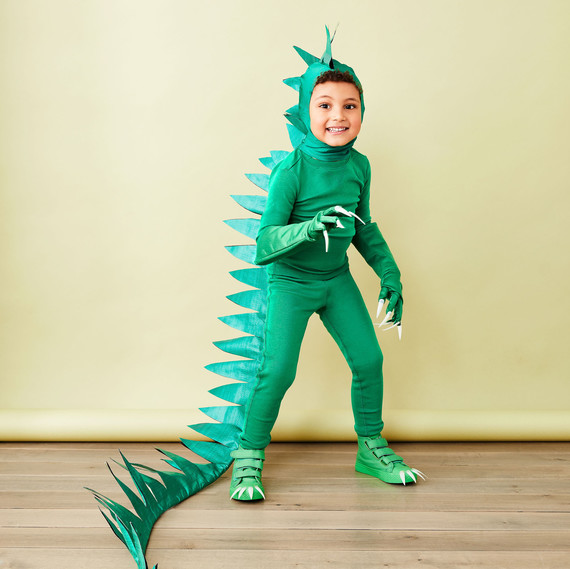 5. Dinosaurs
Rewind back into prehistoric times with the dinosaur family as a perfect group get-up for you and your little terrors, er, tots. And with our easy kid's dinosaur project, little ones can still channel their inner T-Rex while staying warm and comfortable when knocking on doors and filling up their candy bags.
[TRY THIS: Dinosaur Costume]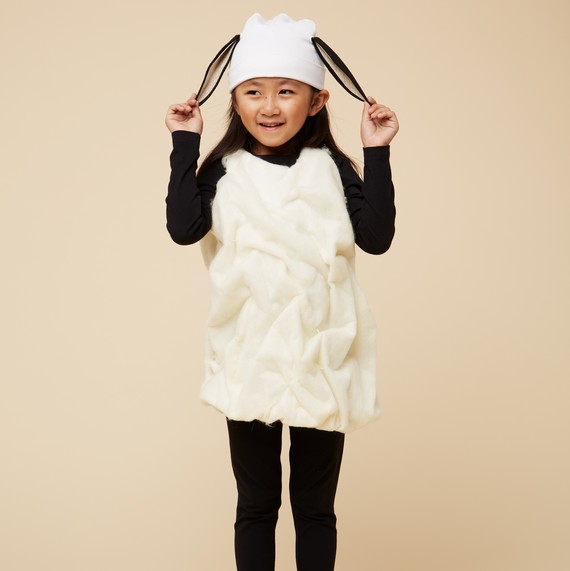 [TRY THIS: Lamb Costume]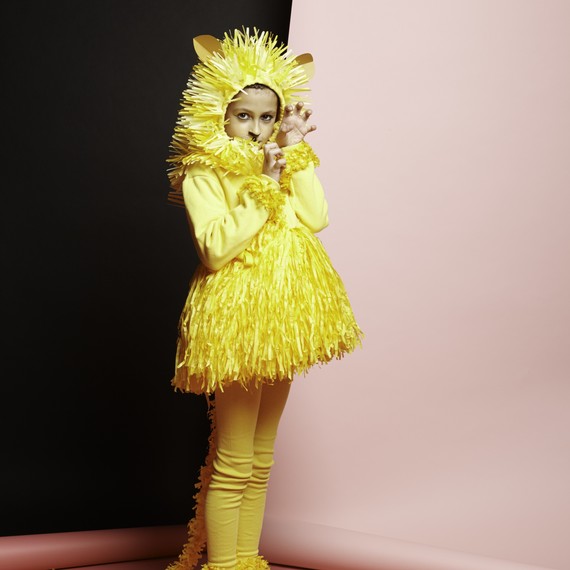 7. Lions
This other roaringly (get it?) popular costume idea is perfect for trick-or-treaters of all ages. (Who doesn't love sporting a manic mane of hair?) Even better: The king of the jungle gets a fun and fringey update in our crafty, no-sew take. 
[TRY THIS: Fring Paper Lion Costume]
Feeling inspired? Watch how to make the fringe lion costume here: