Aside from treat bags filled with candy and the opportunity to outdo yourself from last year with a new Halloween costume, what is the best part about the current season? The spooktacular decorations, of course! While we have no shortage of holiday decorations to try for yourself, Pinterest recently shared the season's mostly ghostly crafts and DIYs that you can try this year. In the spirit of Halloween, we are sharing what they are and how we have put our own creative twist on each one.
1. Balloon Pumpkins
Conjuring up a floating pumpkin patch is pretty easy: A simple supply of helium, orange balloons, glue, and black hand-cut geometric shapes (for fun facial expressions) will add an extra punch to any harvest gathering.
[TRY THIS: Pumpkin Balloons]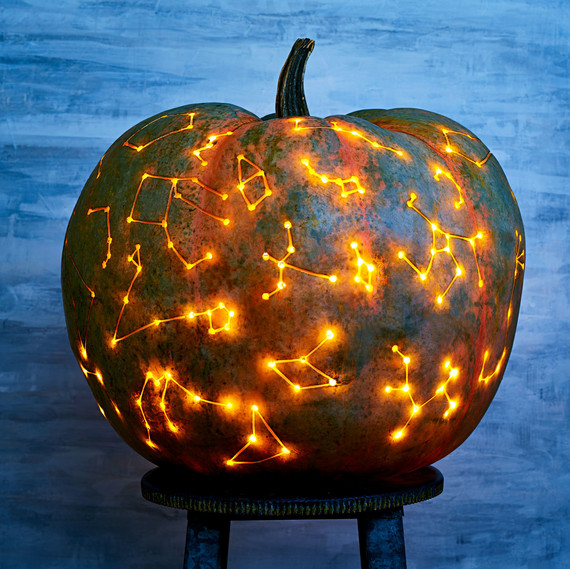 2. Galaxy Pumpkins
It's no surprise that the "galaxy" trend has trickled down to Halloween décor. After all, the night is enchanting, but displaying a glowing constellation art-inspired carved pumpkin in your front window — that's just pure magic.
[TRY THIS: Constellation Art Pumpkin]
3. Creepy Table Legs
Pinterest is calling DIY "furry monster legs" to be the next big hit of kid-friendly Halloween celebrations. However, to make things really eerie (for grownup Halloween parties) creating a decorative skeleton bone table just might turn up the spook factor a few notches.
[TRY THIS: Decorative Skeleton Bone Table]
4. Creepy Hands
One of Pinterest's most pinned Halloween crafts for 2017 has been dubbed the "masking tape hand." While creating an eerie and glowing hand from tape is pretty inventive, crafting multiple floating hands from plaster is pretty neat too. Dare we say, it's creatively creepy.
[TRY THIS: Plaster Hands]
5. Ghostly Figures
Halloween aficionados and ghost hunters are flipping for "packing tape ghosts." In other words, ghostly silhouettes made entirely from clear boxing tape. We agree this is a hauntingly good craft to try. No packing tape on hand? Creating graveyard ghosts can be just as scary — if not more so.
[TRY THIS: Cheesecloth Spirits]
6. Glittered and Glitzy Everything
Whether the skulls have been dipped in glitter, turned into candle holders or into make-shift flower vases, people are pinning skulls decorations like crazy. Need a little inspiration to transform your plastic skulls into something extraordinary? Glittered skull candelabras are always a hit or how about sparkly skull and bones odds and ends for a festive flare?
[TRY THIS: Glittered Crystal-Encrusted Pumpkin]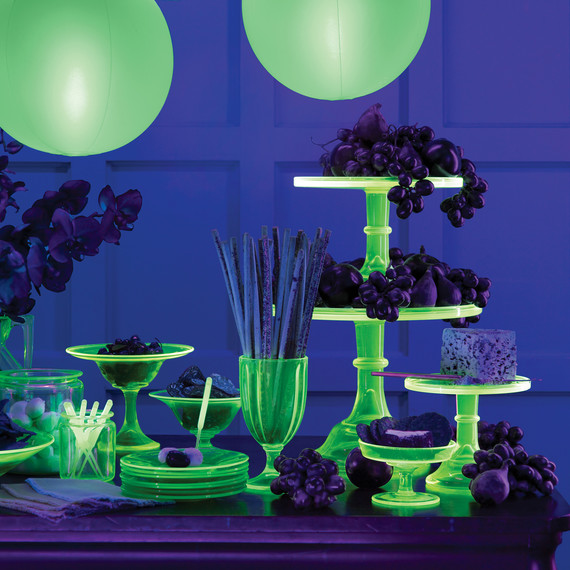 7. Glow-in-the-Dark Pumpkins
In this case, it's glow-the-dark fun-kins. When prepping for the haunting hour, it's always a magical (and a bright) idea to make your holiday décor glow (literally) with easy DIY lustrous pumpkins. The trick-or-treaters will be able to spot your house from miles away.
[TRY THIS: Glow-in-the-Dark Halloween Décor]
Feeling inspired? Watch how to make balloon pumpkins: