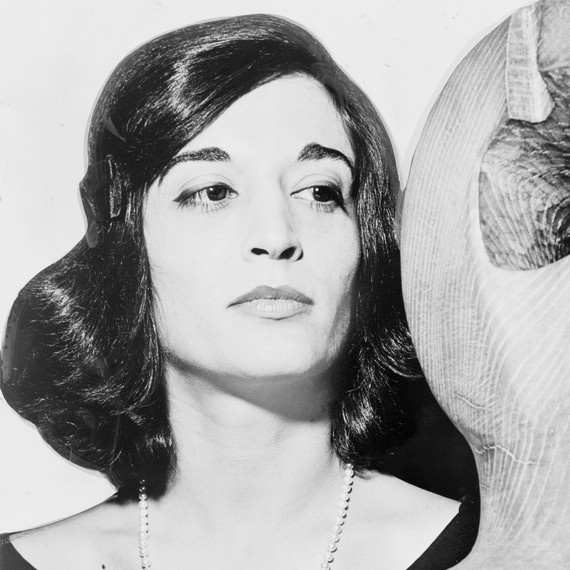 How do you make a museum restaurant a destination, not an afterthought? For the Museum of Contemporary Art Chicago, the first step was to start with a compelling muse: the enigmatic Venezuelan-American artist Marisol, who was a fixture of the New York art scene in the 1960s alongside Andy Warhol.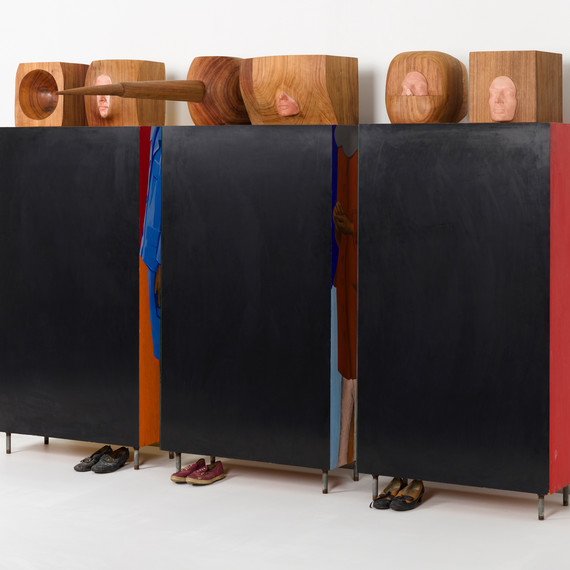 Marisol, who was born María Sol Escobar and passed away last year, was known for shattering the boundaries between Pop Art and folk art in her sculptures, and her work holds a special resonance for the MCA because her 1968 sculpture "Six Women" was the first piece acquired for the museum's permanent collection. Naming the restaurant after her seemed like a fitting homage.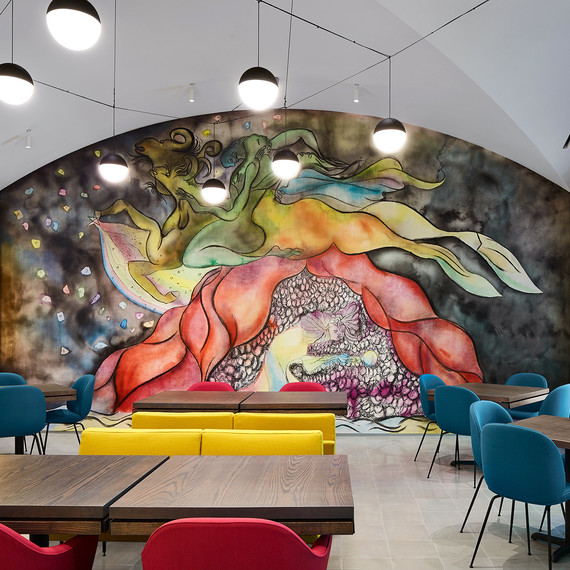 Just as much thought went into the space itself, which was designed by architects Johnston Marklee and decorated by Turner Prize-winning British artist Chris Ofili. MCA director Madeleine Grynsztejn says, "This is not simply putting work from the collection on our walls. This is a full-scale, all-in, immersive art environment that surrounds you when you enter into the restaurant, for which Chris Ofili has decided on every surface." Ofili created a vivid mural as the centerpiece of the restaurant, setting the tone not only for the rest of the decor, but also the menu.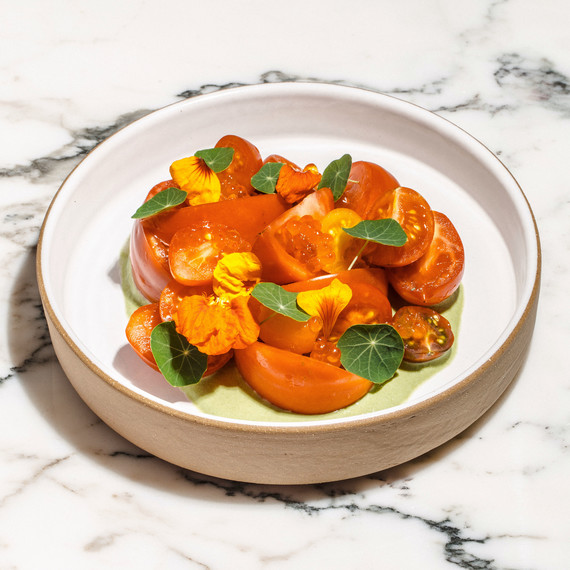 Executive chef Jason Hammel, who's behind another Chicago institution, the farm-to-table-before-it-was-trendy Lula Cafe, creates vibrant, market-driven dishes that are just as colorful and contemporary as the art. He says, "Working in this space is elevating -- it lifts you out of wherever you are -- and the way this mural inhabits it is very inspiring to me. The food has been influenced and engaged by how Ofili filled the restaurant with color and form and texture. We see a connection between his vision and the way we look at vegetables and the palette of the season."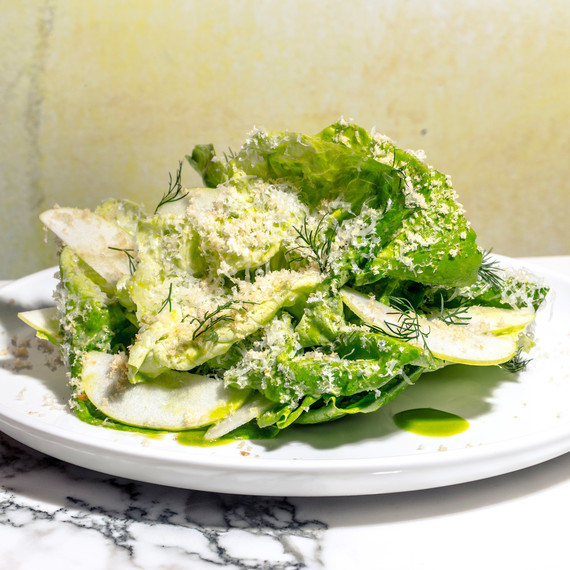 Hammel also honors Marisol on the menu with dishes specifically inspired by the artist herself. He says, "I'd seen Marisol's work before, but I'm no art expert. I'm a chef. It's been great to learn more and have this investigative experience. I did some sleuthing on my own, and there are also people who have made studying Marisol their life's work that were a great resource for us."
One noteworthy item a Marisol scholar forwarded to Hammel was the 1973 "Museum of Modern Art Artists' Cookbook," which contained Marisol's recipes for some of her favorite foods. He says, "There was a 'natural food dressing' in there -- remember, this is the '70s -- made with soybean oil, apple-cider vinegar, and some other ingredients that aren't in fashion anymore. We used it as a jumping-off point for our Marisol Salad." He turned the dressing into a bright, herbaceous vinaigrette, added locally made soft tofu to give it a creamy mouthfeel, and tossed it with butter lettuce, apple, dill, and macadamia nuts.
(LEARN: How to Make a Perfectly Crisp, Flavorful Salad Every Time)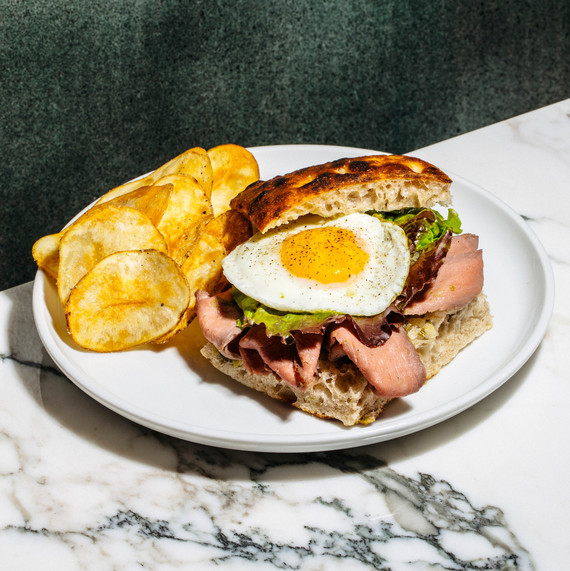 Another piece of trivia that Hammel learned from his stable of Marisol experts: the artist's favorite late-night meal was steak and eggs. He says, "She apparently loved making eggs in the middle of the night at her studio in New York, so we got the idea to name a diner-style steak-and-egg sandwich after her habit of doing that." The dish, aptly named Spring Street Diner c. 1972, will be on the menu for lunch, which is launching soon.
(TRY: Our Steak-and-Egg Salad Recipe -- We Think Marisol Would've Approved)
While Hammel appreciates art and is a big supporter of the local artists' community, he's not precious about food being seen in that light like some chefs might be. He says, "Art has the capacity to transform you over time in a way that a lot of food doesn't, and food has a fleeting presence and is meant to sustain in a way that art isn't. But at the same time, I think great food has some of the qualities that make great art. The experience I get from looking at a painting and finding my way through it is different than what I get from eating, but they can inform each other. The way food creates empathy and connection between people is an element of what art can do, and the way art explores territories of color and texture and history can be found in food." Something to ponder the next time you enjoy a meal or a work of art, or if you find yourself at Marisol, both!
(READY FOR MORE? VISIT: Our 6 Favorite Places to See Art Alfresco This Fall)