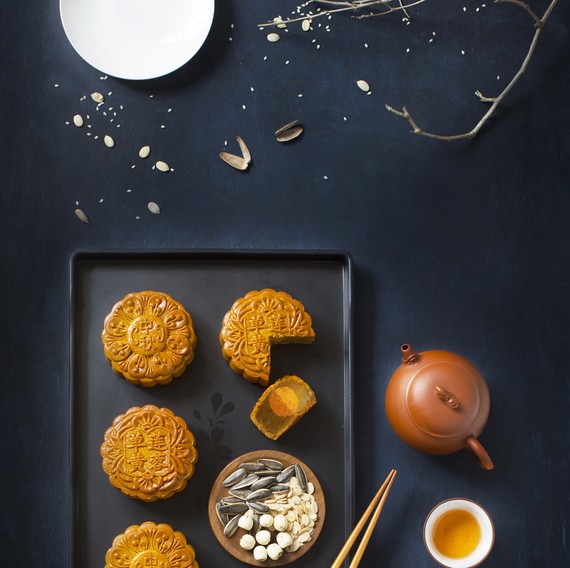 Today marks a widely celebrated holiday for many Asian communities. The Mid-Autumn Festival — sometimes called the Chinese Moon Festival — is a time for family, feasting, and honoring togetherness (not to mention a variety of mouth-watering mooncakes!). The festival occurs the day the moon is believed to be at its biggest, brightest, and fullest. Here's what to know about this joyous occasion.
Where and when is it celebrated?
In China, the festival is the second most important celebration after Chinese New Year. But it is also celebrated among many Vietnamese, Japanese, Korean, Malaysian, and Singaporean communities. In South Korea, the festival is called Chuseok while in Japan, people celebrate Tsukimi. Each year, the festival is celebrated on the 15th day of the eighth month, based on the lunar calendar. This means that the exact date may vary annually, but will fall between early September to early October.
[SAVE: These Party-Planning Tips For Your Chinese New Year Celebration]
When and how did it begin?
Asian families have been celebrating the holiday for as long as 3000 years, dating back to China's Shang Dynasty. While there are many origin stories behind the festival, one popular version talks of two lovers who were separated, one bound to the sun and the other to the moon. Every festival day, it's believed that the moon shines brightest so one of the lovers can find the other.
What do you do to celebrate?
There are many ways to partake in his harvest festival. One way is to wish someone who is celebrating a "Happy Mid-Autumn Festival!" along with greetings for a "bright future." Many families will also buy or make paper lanterns to hang around the home and the dining area. In different parts of Asia or in your local Asian communities, you may even see traditional dragon and lion dances taking place. But the number one party essential? Gathering with your loved ones! That said, a feast big enough to feed a crowd is almost always in order.
[WATCH: How to Make a Chinese Paper Lantern]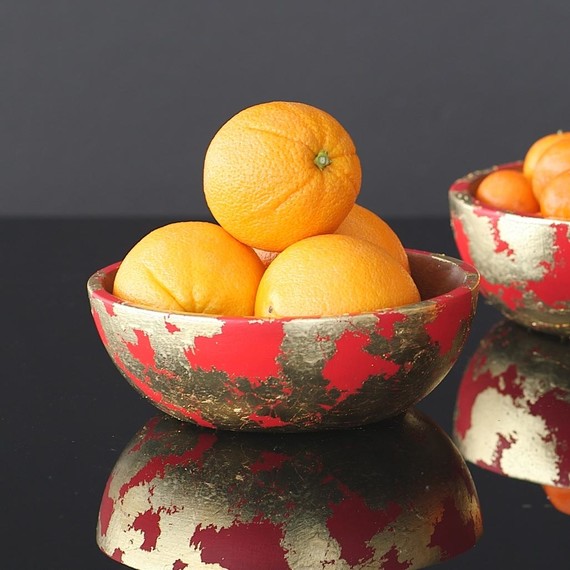 What kinds of foods are prepared?
The must-have dish during this festival is, of course, the moon cake. This dessert is often a dense pastry, filled with sweet red bean paste, lotus seed paste, meats, or salted eggs. The cakes are stamped with traditional designs and symbols for good luck. Often, mooncake fillings will vary by region. The roundness of the mooncake signifies wholeness and reunion. Many tables will also display round fruits like bowls of grapes, oranges, and pomelos.
[MAKE: This Lucky Gilded Bowl — Perfect For All Your Round Fruits!]
For the savory part of the meal, usually enjoyed around a (you guessed it) round table, familes will serve or order whole steamed crabs, rice, vegetables, and dishes featuring pumpkin and chestnuts to honor the harvest. Other meats like fish and chicken are also commonly served whole, never chopped, to signify abundance. Happy Mid-Autumn Festival!
Watch Martha learn about traditional moon cakes here: