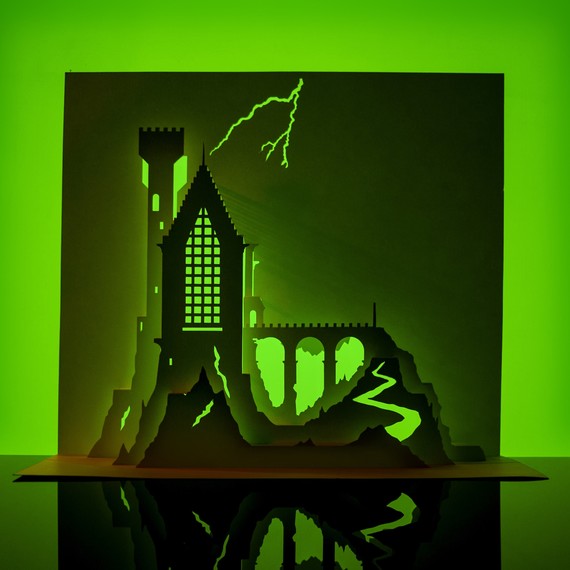 Ever since he was a kid, Marc Hagan-Guirey admits he'd loved building houses (for his action figures, that is!) "I was always asking my mom for her empty egg cartons and toilet roll tubes," he tells Martha Stewart Living. "To the point where as soon as she got home from buying groceries, I'd asked if she could move the food to a Tupperware just so I could have the cardboard box!" Today, you could say the artist isn't waiting around for cereal boxes anymore.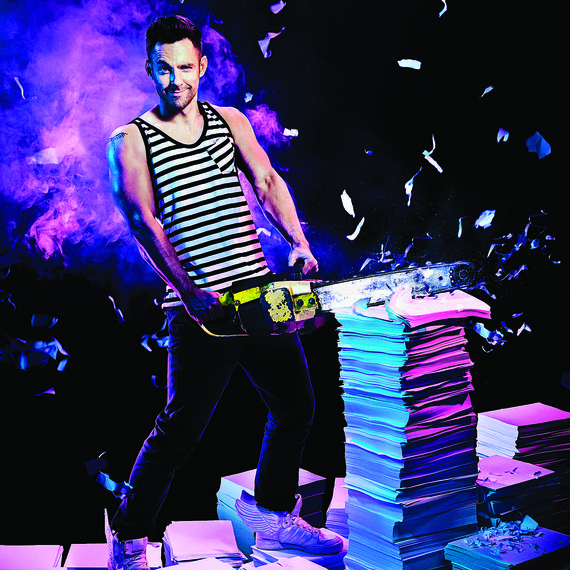 In fact, Hagan-Guirey, who just released his third book on the art of kirigami, is now doing the unthinkable with paper and a scalpel. Originally trained in design and digital media, with a love for American architecture, the Irish designer admits, "I've always liked doing crafts." It wasn't until he was several years into his career as a design director that he realized how much he missed more traditional crafting, and craved bringing that hobby back to life. "I wanted to get back to those roots!" 
[MAKE: This Horrorgami Project -- The Headless Horseman!] 
After a trip to L.A. in 2011, where Hagan-Guirey finally saw a dream work — the Frank Lloyd Wright house up close — he knew he had to create something to remember it by. "The house seemed so fragile. I wanted to make something like it, so I chose paper as the medium. I began researching kirigami, and it all went from there." Soon, the paper artist found himself folding and cutting more paper structures, sharing them online, and exhibiting them in galleries. "It was like I rediscovered something in me that I had forgotten! It was the joy of engineering something out of such a simple material." 
[TRY: Your Own Horrorgami with this Paper Haunted House]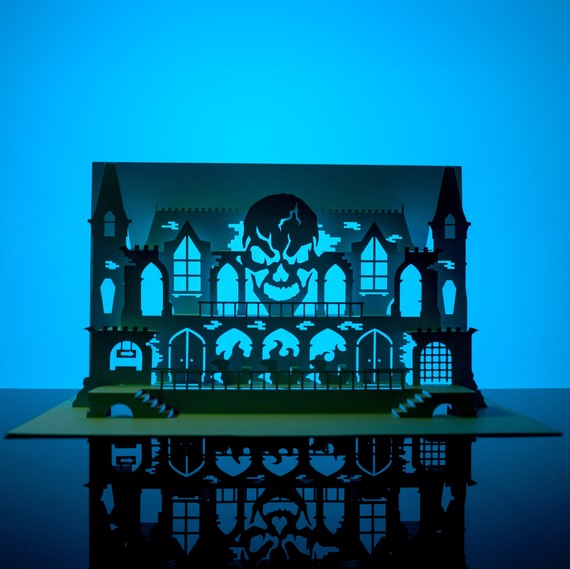 And if there's anything that Hagan-Guirey loves more than doing kirigami in his spare time (yes, he still works his day job!), it's getting ready for his favorite holiday, Halloween. "It's like my Christmas!" he says. "Every year, I cover my apartment in those fake spider webs, even though they're a total pain to take down afterwards." Inspired by both his love for horror films and his small home town's fascination with superstitions, covens, and witches, he published "Horrorgami: 30 Gruesome Scenes to Cut and Fold." Click here for his beginner's guide to kirigami, plus two creepy cool Horrorgami projects to try out your new cut-and-fold skills! 
Feeling inspired? Watch how to make a spooky Halloween garland out of paper: