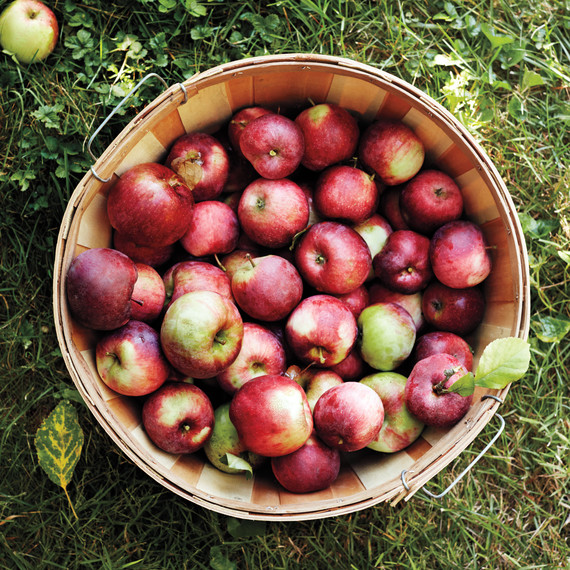 We think there's no such thing as too many apples -- think of all the pies, tarts, and cakes to bake! But if you do happen to find yourself with a bushel too many after your apple picking trip or if your backyard orchard has been especially productive this year, there's a cider company ready to take them off your hands.
With their second annual apple recycling collection in full swing, the Portland Cider Company is on a mission to save everybody's favorite fruit from the trash or even the compost pile. Not only are they helping to turn surplus local apples into a delicious drink, but all proceeds will go to Oregon Wild, a local conservation organization that seeks to protect and restore Oregon's wildlife and waters.
(BAKE: 30 Days of Apples -- From Sweet to Savory)
"We wanted an event that involved the local community and gave back to our community here in Portland," says Lynda Parrish, co-owner of Portland Cider Company. "Focusing the movement around apples just seemed like our best fit!"
Any variety of the apple found in the Portland metro area can be donated, as long as the fruits are not spoiled. Apples can be dropped off throughout the month of October at the Clackamas Taproom and Cidery. For each bushel donated, you'll receive a voucher for a pint of the final hand-pressed cider (talk about the fruits of your labor!) and tickets to the cider's release party in November.
If you're not located in the Portland area, fear not: we have plenty of ideas on how to use up your apples from Apple Pie Bread Pudding to Zucchini-Applesauce Chocolate Chip Loaf.
Can't decide what to make with them apples? Watch how to make this sugar-and-spice apple-pie cake: