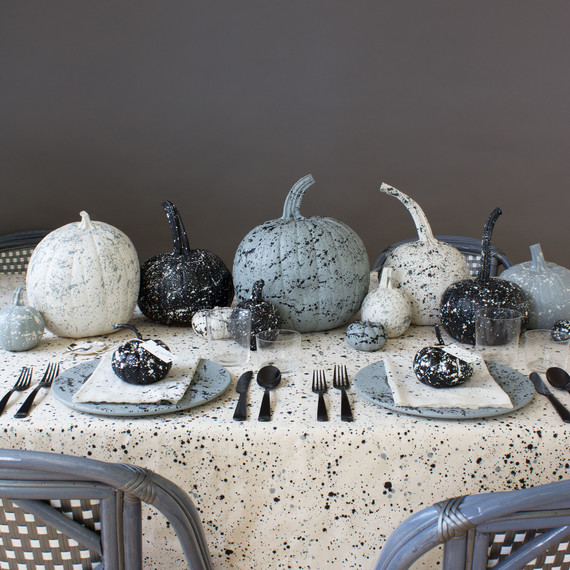 From fashion to home décor, Jackson Pollock-inspired splatter painting is experiencing a style renaissance. If you're not the splatter-painted denim type or don't want to invest in some serious ceramic pieces, try translating the trend in another way. Our affordable and easy DIY idea plays with splatter paint in a temporary centerpiece. We splattered up our pumpkins for an elegant and unexpected centerpiece, but these artsy additions will look equally as appealing on an entry table, decorating your porch, or sitting on your front steps.
[GET INSPIRED: 30 Days of Pumpkins]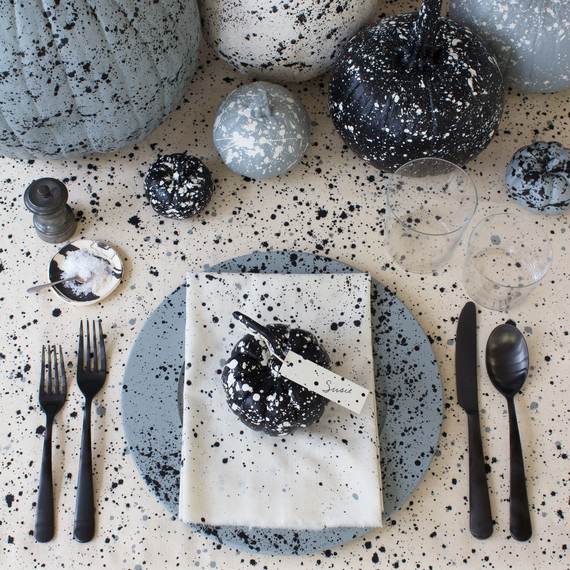 Our goal was to create a perfect mood for Halloween, while also sticking with a sophisticated mindset. We used a neutral combination of black, white, and gray. Follow our lead or go with your own color scheme, such as orange and gold.
And you don't have to stop with pumpkins. For a centerpiece that creates a seasonally stunning statement, we splattered a wooden charger, muslin napkins, and even a canvas tablecloth in our neutral, three-color palette. Finally, as a finishing touch we painted mini pumpkins and added hanging tags as place settings. Since this project is so fast, easy and affordable, you can splatter your way to several finished pieces in just minutes.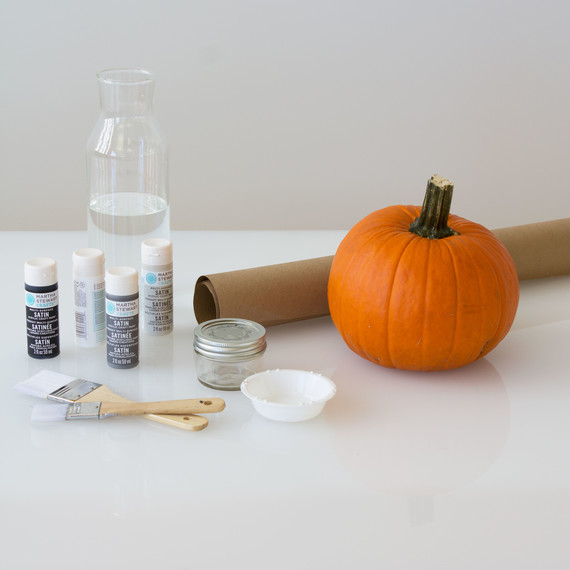 Materials
2 paintbrushes
Palette or containers for mixing paint
Water Scrap paper or drop cloth
Pumpkins in various shapes and sizes, or other items of your choice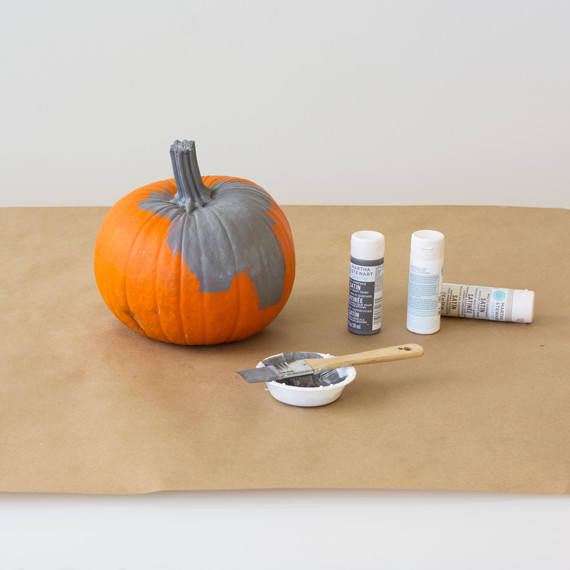 Step 1
After you've placed scrap paper or a drop cloth on your work surface, paint the entire pumpkin with your chosen color, including the stem. Depending on the shade, it may be necessary to add a second coat for complete coverage. Allow the pumpkin to fully dry.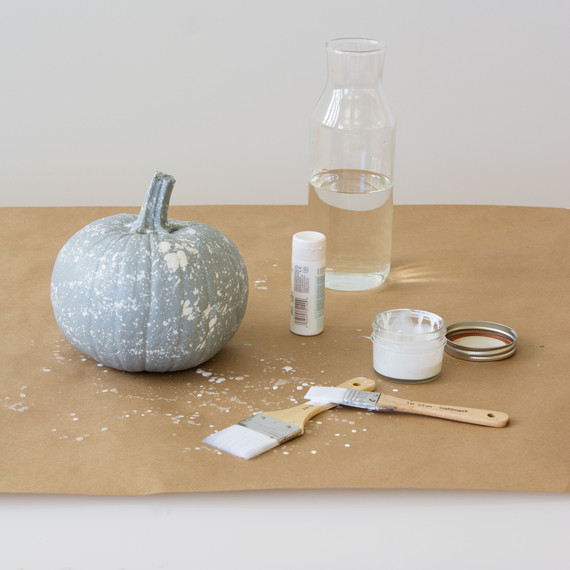 Step 2
Once the base coat color is dry, its time to splatter. Mix your craft paint with water, using a 2-to-1 ratio of paint to water. Dip a large brush in your watered-down paint. Position your hands above the pumpkin and tap the paint-filled brush against another, dry, brush in a cross form. Paint splatters will hit the surface of your pumpkin. Move around the pumpkin so the paint splatters each side and continue until you've achieved your desired coverage. Allow the splattered pumpkin to fully dry before moving.
Looking for more ideas? Watch how to carve pumpkins with tips and tricks from our editors: