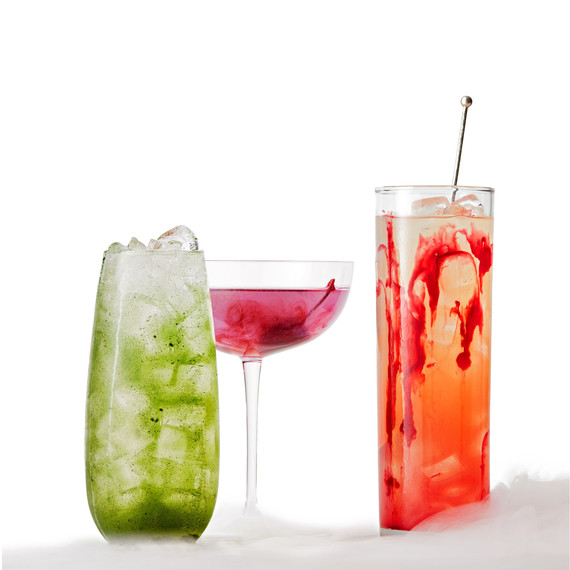 Candy is dandy, but liquor is quick to thrill, too -- especially if you serve one of these sinister takes on a classic cocktail at your Halloween party. 
Dark and Swampy
Spike a Dark and Stormy with spirulina to give it a murky color without altering the taste (we promise).
Get the Dark and Swampy Cocktail Recipe
Creepy Cherry
Transform an elegant Aviation into something much more frightful with a bloody splash of Campari and a mysterious red orb (aka a cocktail cherry) for a garnish.
Get the Creepy Cherry Cocktail Recipe
Vampire Vodka
Let friends "bloody" the old-school vodka-and-grapefruit juice cocktail known as the Greyhound with sweet homemade grenadine -- fangs optional.
Get the Vampire Vodka Cocktail Recipe
And for eats? Pair one or all three with our super scary, totally delicious no-cook Halloween appetizers.