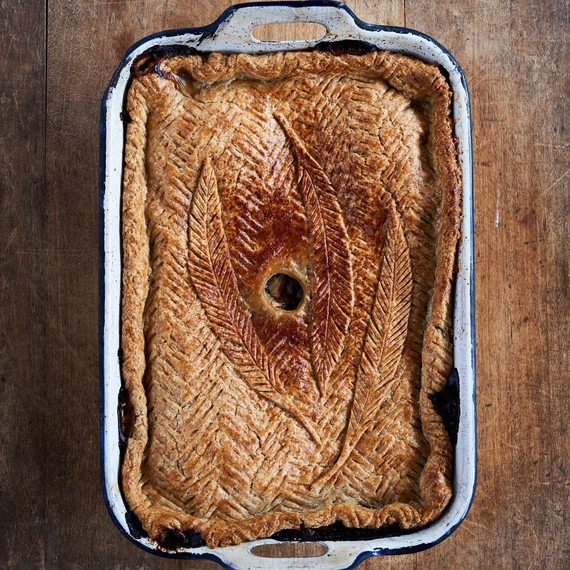 Seeking a showstopping accent for your pie? Look no further than food editor Shira Bocar's latest, greatest crust. She created a herringbone-patterned top crust and feather cutouts to embellish our Pheasant Potpie, though you can apply the technique below to any sweet or savory pie you please. She says, "The texture was inspired by found prints and objects in nature, such as pheasant feathers. It's elevated decoration but still true to what that pie is -- rustic, comforting, and classic. It's a fun imprint that's almost like wallpaper in a way." The best part? No fancy kitchen tools required -- just a fork and two knives.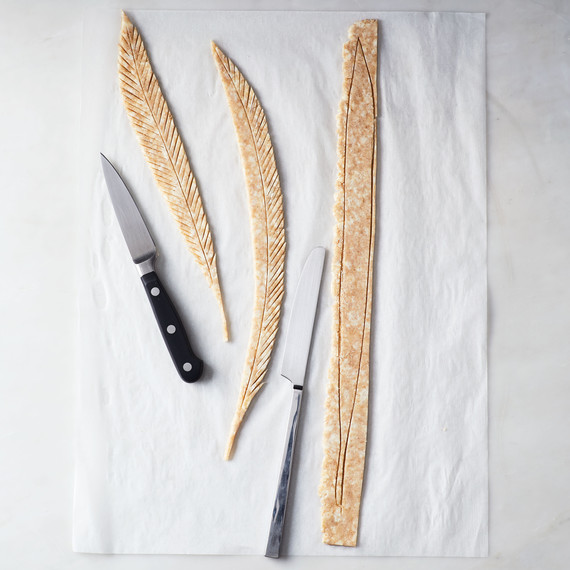 1. To make this design, on a lightly floured work surface, roll dough into a 13-by-16-inch rectangle. Cut two 1-inch-wide strips from long side, and one 1-inch-wide strip from short side. From these strips, cut long, oval feathers. Using a butter knife, score a line along center of each feather (don't slice all the way through). Using a paring knife, cut several short, parallel slices along outer edges of feathers to create fringe. Transfer feathers to freezer.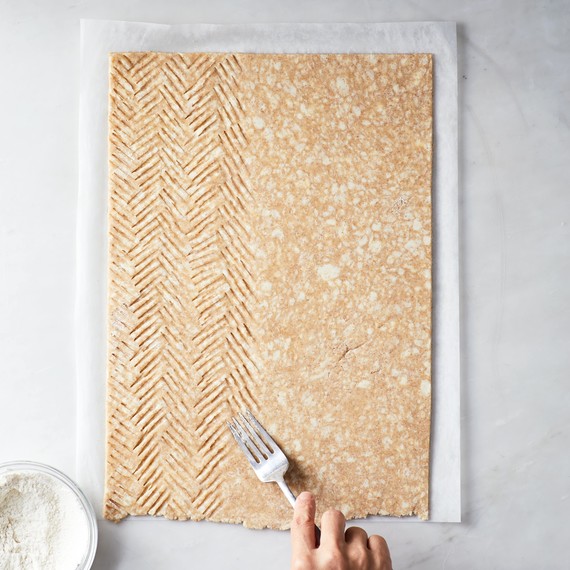 2. To create herringbone pattern on remaining dough, gently press the tines of a fork into pastry (not going all the way through). Starting from top left corner, make diagonal hatch marks along edge of pastry.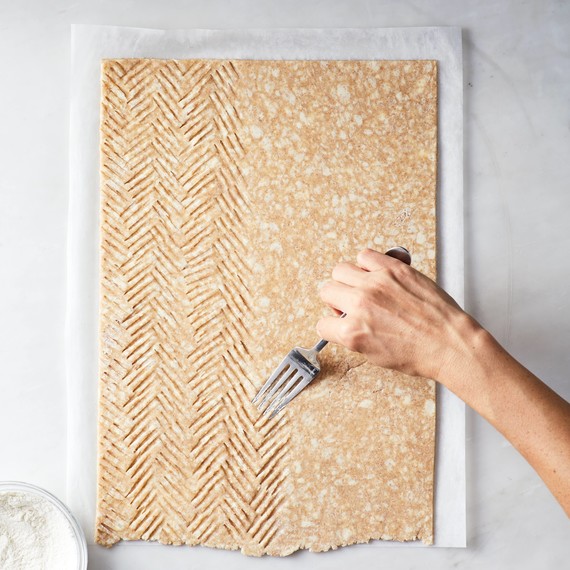 3. Switch direction of fork tines and repeat, creating alternating rows, until entire pastry is covered. Cut a vent in center of dough with a 1-inch round cutter; refrigerate until firm, about 20 minutes. Center dough over filling. Tuck extra dough under while gently pinching to crimp edge. Brush egg wash over dough. Arrange feathers on crust and brush with egg wash.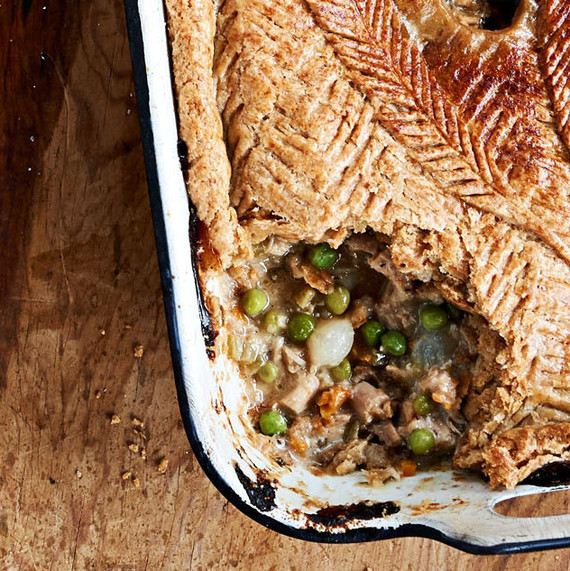 Try This Technique with Our Pheasant Potpie Recipe