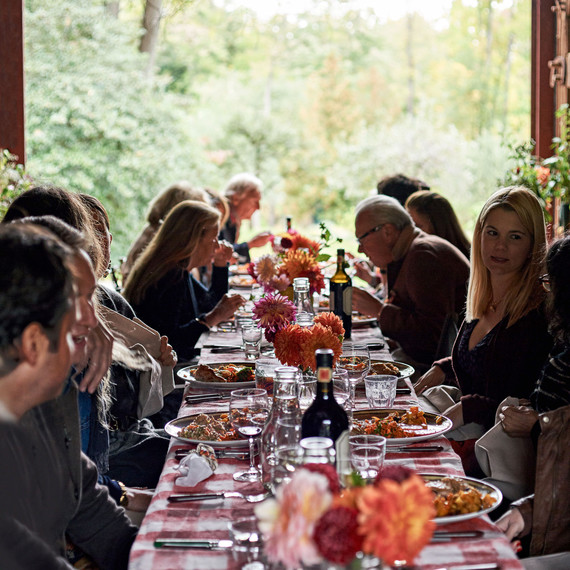 Bird Haven Farm's Apple Orchard is old. Just how old is impossible to say. When a Rutgers University pomologist (you know, a botanist who studies fruit) came to take a look, the varieties were so ancient, he couldn't identify them. But suffice to say, the trees produce a lot of incredible apples.
Wayne Nordberg bought the Pottersville, New Jersey, property with his late wife back in 1982, as an escape from New York City and a refuge for his young kids. When he married Janet Mavec, the designer behind Orchard Jewelry, 15 years later, she fell in love with the farm and began to cultivate it. "It was a diamond in the rough," she recalls. "One of the things I immediately did was to start making use of what we naturally had -- the watercress growing in the creeks, the bushes of wild wineberries." And then there were those apples: "I grew up in the Midwest and learned you couldn't waste things. Wayne used to let the deer eat them!" she says.
Mavec soon put an end to that. Eighteen years ago, the couple started their cider-party tradition as a way to see just how many apples they could use up. Since then, the gathering has changed shape, with varying sizes and menus depending on what is flourishing on the farm at any given time. "We've had anywhere from 10 to 80 people, though the ideal number is 30," says Mavec. "This year, our guests ranged in age from 2 to 92.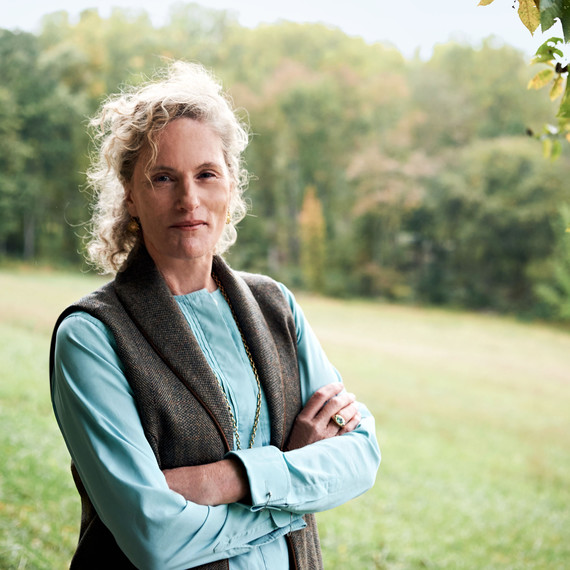 Most of the guests come prepared to work; after all, this is a party with a purpose, albeit a tasty one. First, they hand-wash the apples; then they head to the cider press. While one person holds down the wooden lid to put pressure on the fruits, another turns the crank (it's very hard work!) to break them down and create juice. Mavec's secret: Vary the varieties, and toss in some pears for extra flavor. The collected juice is then poured into a pitcher and funneled into plastic jugs. Everyone gets to take one home.
After the work is done, everyone gathers in the barn to eat. "Some people really get into the cider pressing, and some people are just here to drink and have oysters, but we all have a great time. To me, this party is a celebration of the bounty of the land. It's about goodness, gratitude, and working together," says Mavec. "And if you want to turn the crank for 20 straight minutes, go for it."
Learn More About Janet's Apple-Harvest Party (And Get the Menu!)