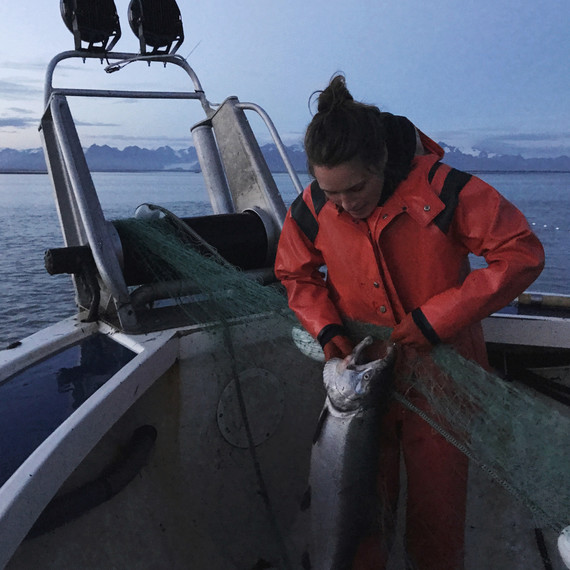 As we pulled into the harbor Tuesday morning after delivering our last load of fish, the docks were quiet. A few sea otters rolled around between boats tied to their floats, and a flock of cranes flew over the mountains, migrating south. The harbor has started to empty out as fishermen are wrapping up salmon season, hauling their boats out of the water for safe storage during the winter.
Catch Up on What Nelly and Michael Did Last Week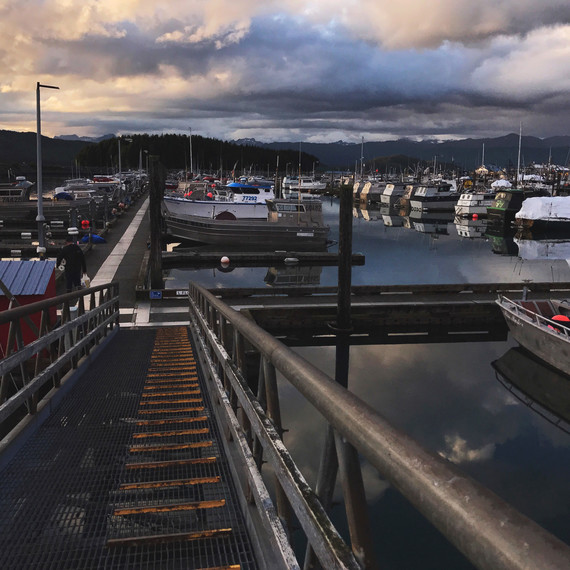 Michael and I just finished our last fishery of the season, working together out on the Copper River Delta chasing the chrome-hued silver salmon. It's been a hard-earned, beautiful summer and we're grateful to wrap it up with harvesting these gorgeous fish.
Get Our Freshest, Most Healthy Salmon Recipes
This season has kept us on the water from May 18th to September 18th; we've pursued all five species of Pacific salmon making their way through the Copper River Delta and Prince William Sound here in Southcentral Alaska. Massive Copper River King salmon pulled us out to the ocean in early spring and from there we fished for sockeye, keta, pink, and coho; each species wildly unique in taste and appearance.
This time of year, as life slows down, I have a chance to scheme on new ideas to make with my freezer full of frozen wild salmon. These crisper, cooler evenings have me craving a warm bowl of salmon chowder flavored with coconut milk and curry.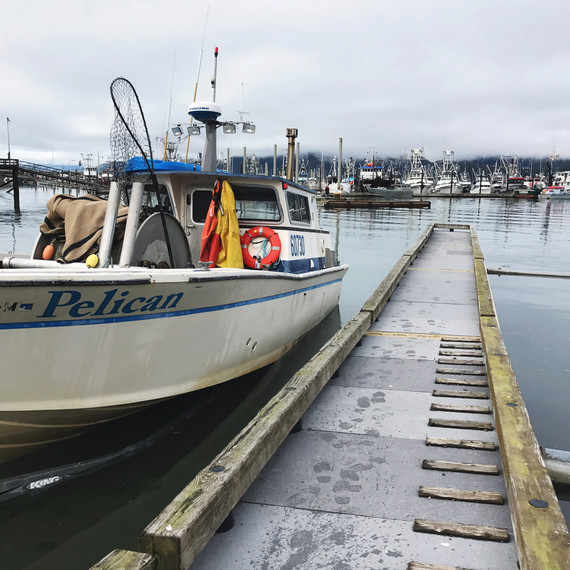 With our fishing season drawing to a close, the planning for the next one starts. This week we're working through our list fixing up the boat, cleaning the fish holds, and making plans for new ways to share next summer's catch of wild salmon through our business, Drifters Fish. Our livelihood follows the transitions of the seasons, revolving around nature and the wild ocean. Off the boat I'll still be keeping my hands busy with fish. Right now it's sockeye frying on my stovetop and lox curing in the fridge.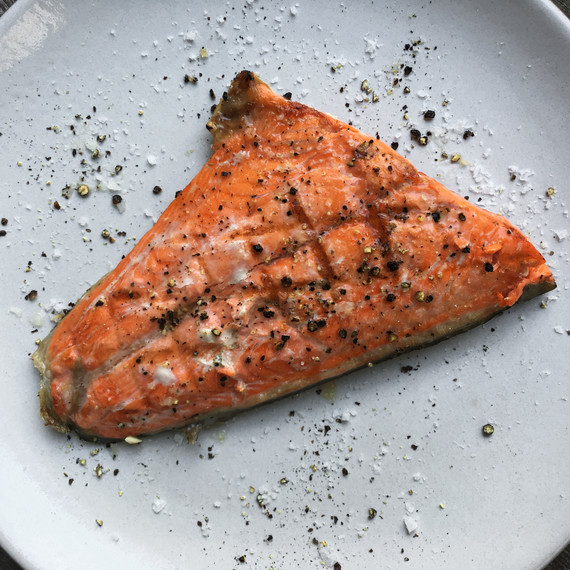 Follow Nelly and Michael's fishing season, they're sharing their stories with us every Thursday here on marthastewart.com
Cook salmon for dinner this week, watch how to make easy Roasted Salmon with Spicy Cauliflower: