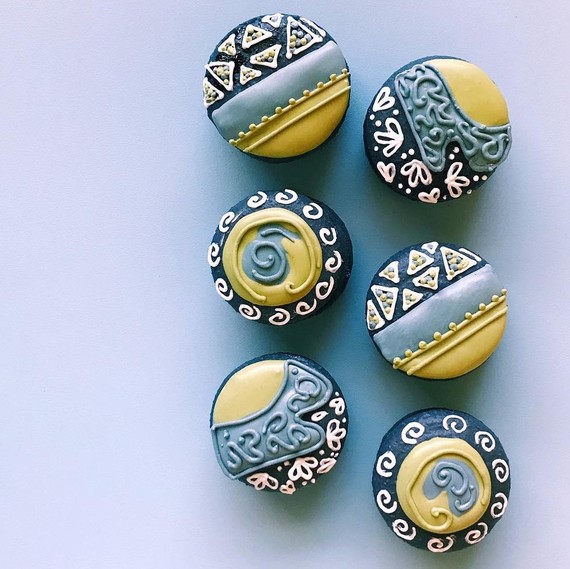 If you didn't know macaron art was a thing, you haven't seen Meghan Rosko's tiny treats. The 22-year-old wields a colorful icing palate and has a very steady hand, embellishing her exquisite French sandwich cookies with elaborate piping and painted designs. For those who don't know, the macron is a gluten-free cookie made with almond meal. Most of us didn't know it could also be the vehicle for artistic expression above and beyond the choice of flavoring and filling.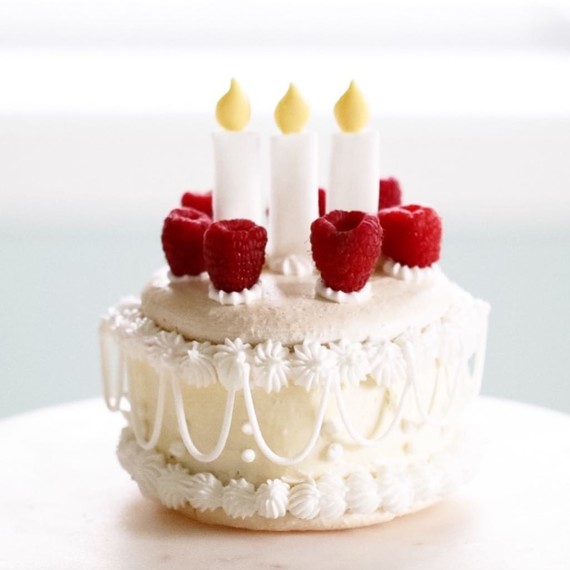 Like some of our other favorite food artists, food wasn't Rosko's initial calling. She was more of a crafter. In 2014, baking became a healing hobby after her brother passed away in a car accident. Then she decided to experiment with decorating sugar cookies: "I did a simple set of sugar cookies for a wedding and then started taking orders from family and friends." She started sharing her pieces on social media (@nutmegandhoneybee). "The name Nutmeg & Honeybee was inspired by my brother, Brendan," says Rosko. "I used to call him 'B' as a nickname and I chose 'nutmeg' to represent my name, 'Meg.'"
(MASTER: The French Macaron With Our Step-By-Step Guide!)
Hooked on decorating, she soon swapped her sugar cookies for macarons. "Of course, my first batch was a total fail!" she says. But fast forward and now making macarons is like second nature to Rosko. Even if a batch turns out less than perfect, she finds a way to turn them into art, like with these cracked decorative longhorns.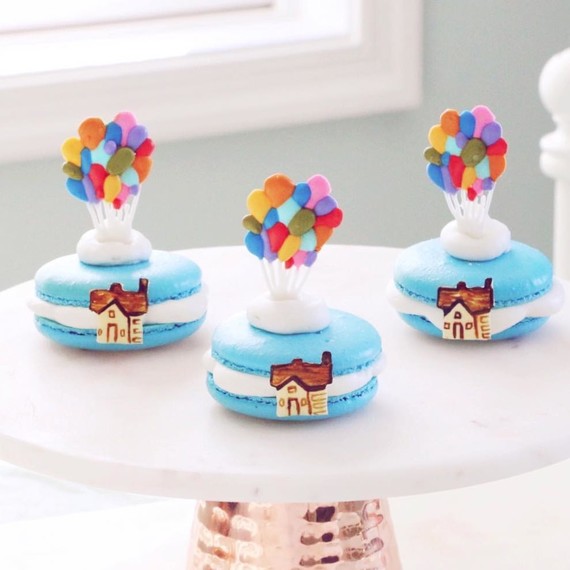 "I'm often inspired by colors first," says Rosko. "So I find a palate I like and go from there. Right now, I'm working on incorporating a lot more natural substitutes as dyes too." To get her next decorating idea, she's also often scouting the web for what's trending, from the world's smoothie bowl obsession to Shark Week and Super Bowl.
Her must-have tools are surprisingly simple. "It's mostly just paint brushes and lots of parchment paper which I use for making the tiny details." A single design can take up to four hours to complete. "You have to work then wait a lot of the time in order to let things dry before you continue." 
For the optimal decorating canvas, Rosko uses meringue buttercream as her filling. "When I'm decorating macarons, meringue buttercream is fluffiest and gives the macaron the perfect height." When she's baking a batch just to indulge in, salted caramel is her favorite filling. And though the self-taught baker admits she's still figuring out her next steps post-college, making mini macaron masterpieces will no doubt always have a sweet spot in her heart.
Feeling inspired? Watch how to master your basic macarons here (then, let your creativity run wild!)