What's America's favorite seafood? You guessed it -- shrimp! The crustacean has long been the most popular seafood in the country. It's no wonder we love shrimp: It's quick-cooking, versatile, and delectable.
Get Our Shrimp Recipes for Any Occasion
Buy
Fresh or frozen shrimp are equally good picks. Shrimp are very perishable, so unless you live near the ocean, chances are the shrimp you buy has been frozen at some point -- most boats flash-freeze the shrimp on board. 
Although the shrimp industry sets guidelines for determining how shrimp is to be labeled, the sizes often differ from store to store. So, what one market calls medium, another may call large. To make sure you get the amount you need for your recipe, it's better to buy shrimp by the number of pieces per pound rather than by size; cooking times will vary, but the taste will be the same. Note that the larger the shrimp, the higher the cost.
Shrimp Size Guide
Colossal: 8 to 12 per pound
Jumbo: 16 to 20 per pound
Large: 31 to 45 per pound
Medium: 41 to 50 per pound
Small: 61 to 90 per pound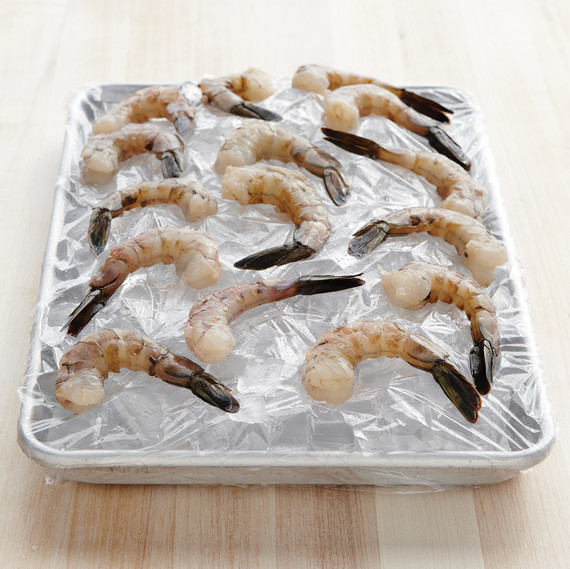 Store
To thaw frozen shrimp, keep them in the refrigerator for 1 to 2 days or, in a pinch, run them under cold water. Chill fresh shrimp for up to 2 days. 
Shrimp needs to be kept well chilled until the moment you cook it. If you're tight on fridge space or want to bring your shrimp to the grill a few minutes in advance, here's how to keep it cool: Fill a shallow pan with ice. Cover with plastic wrap, place the shrimp on top, and cover with more wrap.
Get Our Grilled Shrimp Recipes
Prepare
Shrimp still in the shell can be tastier and less expensive. To prep them, follow the steps below: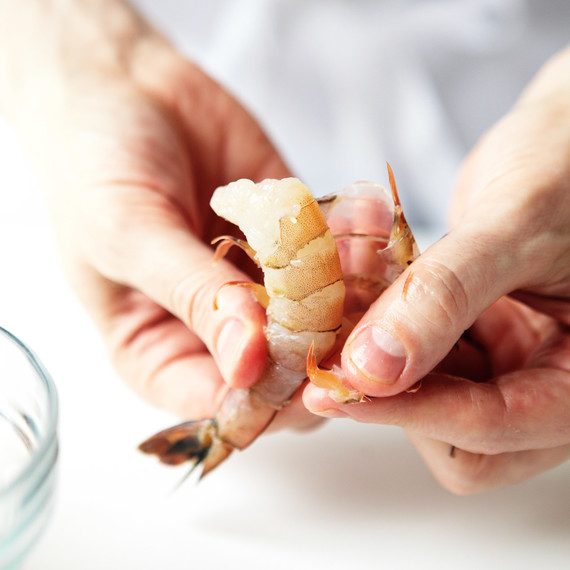 1. Use your fingers to peel away the shells.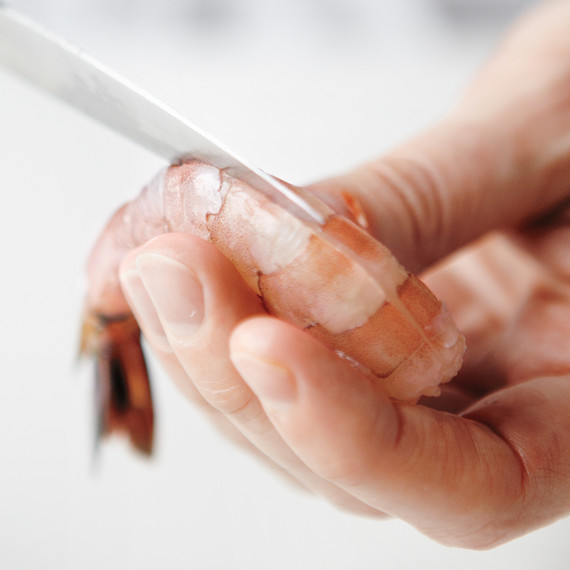 2. Run a paring knife from head to tail along the backs.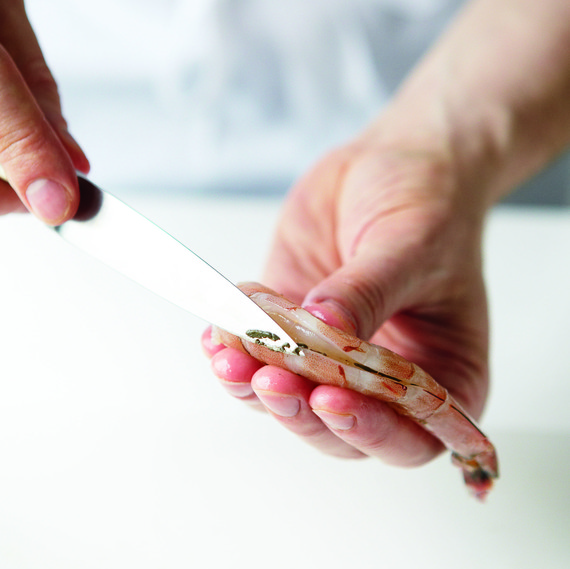 3. If you see a dark vein, use the knife to remove it in one piece.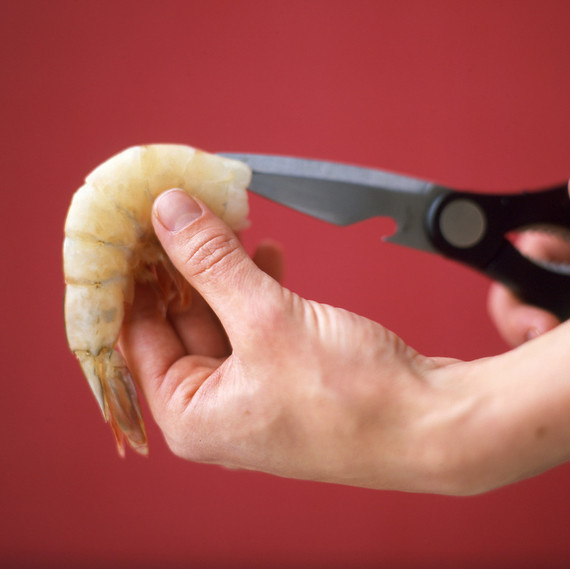 Alternate Method
Using a pair of sharp kitchen scissors, cut through the shell and into the outer flesh of the shrimp. Then pull off the shell and vein together.
Watch our Kitchen Conundrums expert Thomas Joseph break down the different varieties of shrimp: