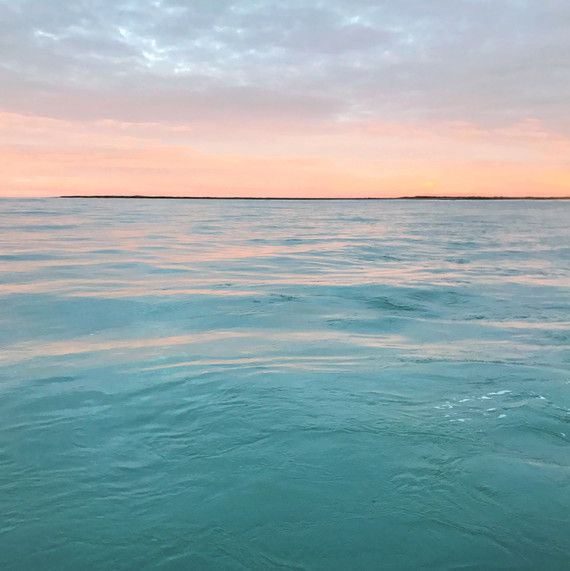 Sometimes September fishing can mean working in forty-knot winds and fifteen-foot seas. And sometimes we're lucky enough to have a day out there with a break in the weather. Monday's fishery this week was one of those lucky days. On our way from the harbor to the fishing grounds, thick clouds rolled back to show off an orange sunrise and reflections of the pale pink sky caught in the ocean spray off our boat. The storms have been brutal this silver season, with strong gusts of rain and following seas shoving us around; the effort to stay upright and pick fish out of the net has us worn. Michael and I are both drained, but we hold out for a day like this one.
Catch Up on What Nelly and Michael Did Last Week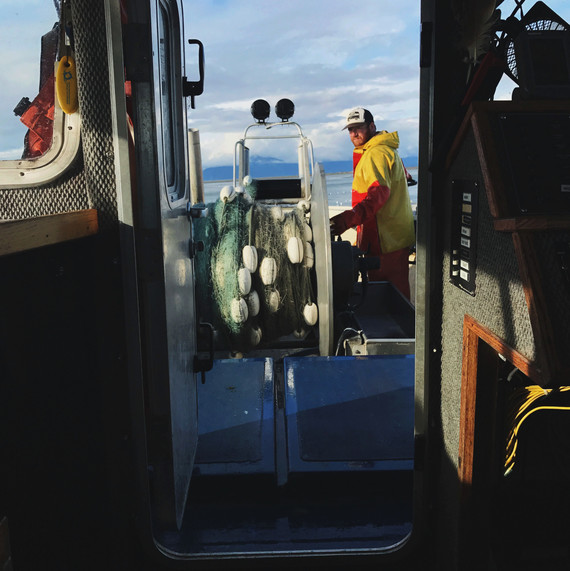 Those big winds were nowhere to be seen today, and the Gulf of Alaska was uniquely tranquil. The morning air was crisp and salty. The mountains were clear with a powdered-sugar dusting of fresh snow sifted across their peaks. We found a spot to set our net in the sand banks at the mouth of the mighty Copper River and went to work. The anxiety and adrenaline of a summer bursting at the seams start to quiet, and we're finding our rhythm of working together again. We fished one spot most of the day; it's been a strong Copper River coho salmon run, and these fish we pulled on were massive and majestic. Throughout the day we sorted our catch in the iced fish hold to distribute through our small business Drifters Fish. We hand-selected the fattiest fish to ship to Canlis and Ray's Boathouse, iconic restaurants in Seattle. Another bag in the fish hold contained fish to be filleted and flash-frozen, a beautiful product to enjoy long after the fresh season has passed.
Get Our Favorite Recipes for Fresh, Frozen, and Canned Wild Salmon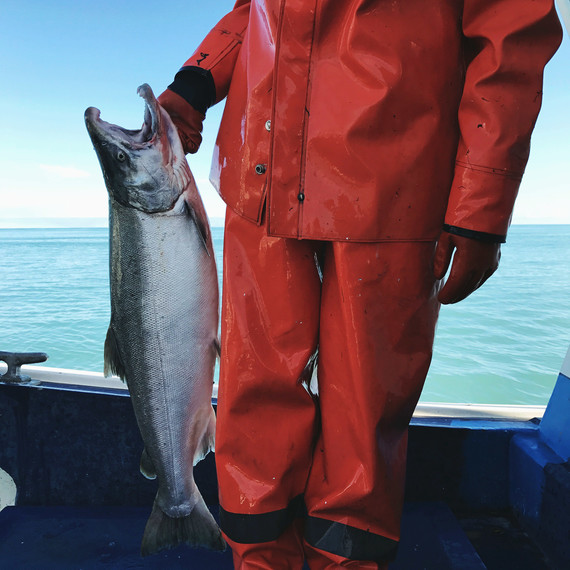 Following the tide and changing light, Michael and I fished until dawn. The oil stove in the cabin kept our gear warm and the coffee pot hot. The darkness feels new and the drastically shorter daylight had us working under deck lights and headlamps. After the fishery closed at 7 a.m., we pushed our boat the Pelican home with its belly full of iced-down fish. The glittering silver salmon would soon be on their way to an airplane out of town, ready for Seattle's chefs to work their gorgeous preparations.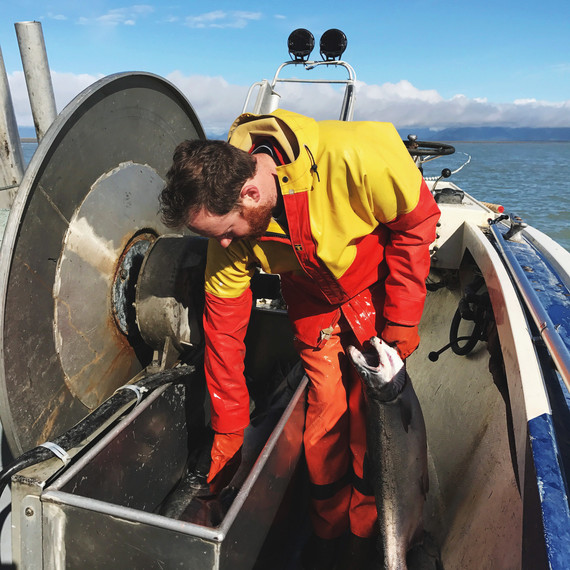 Follow Nelly and Michael's fishing season, they're sharing their stories with us every Thursday here on marthastewart.com
Cook salmon for dinner this week, watch how to make Salmon with Mango Chimichurri: