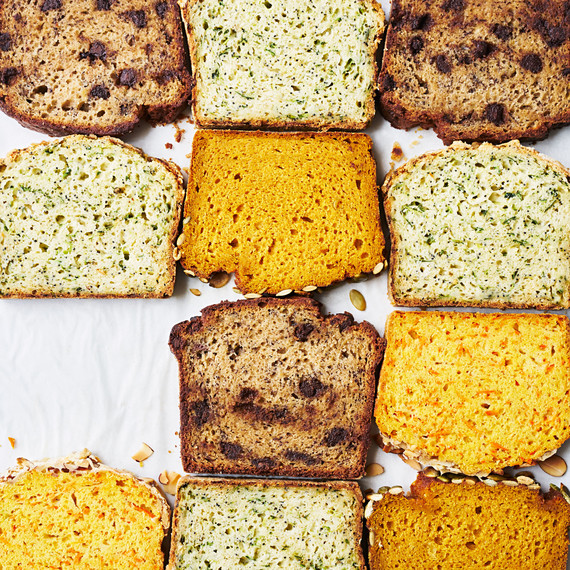 Nothing says "home" like the smell of bread baking in the oven. And there's a recipe for everyone here. Short on time? Make a quickbread. Prefer to go on autopilot? Try a no-knead variety. Happy to put a little power into that flour? Dig right in.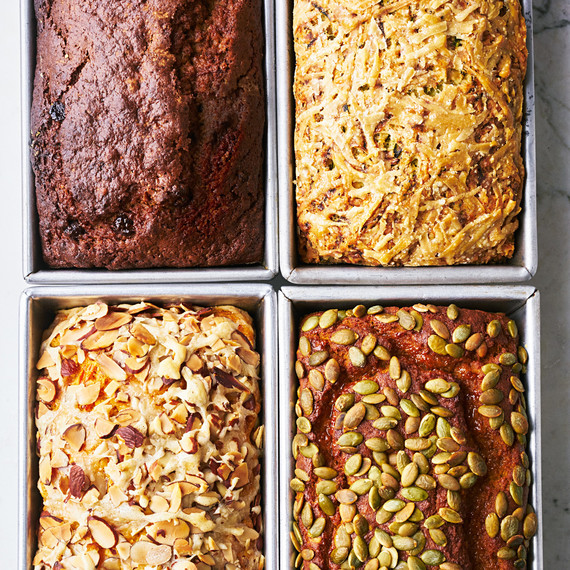 Quickbreads
The flavor options are endless with these nearly instant loaves -- from sweet banana-chocolate chip, and pumpkin with zippy orange zest and pie spices, to totally savory carrot-and-Asiago and zucchini-and-Parmesan. (The cheeses go both in the batter and on top, where they melt and crisp up in the oven.)
Get the recipes: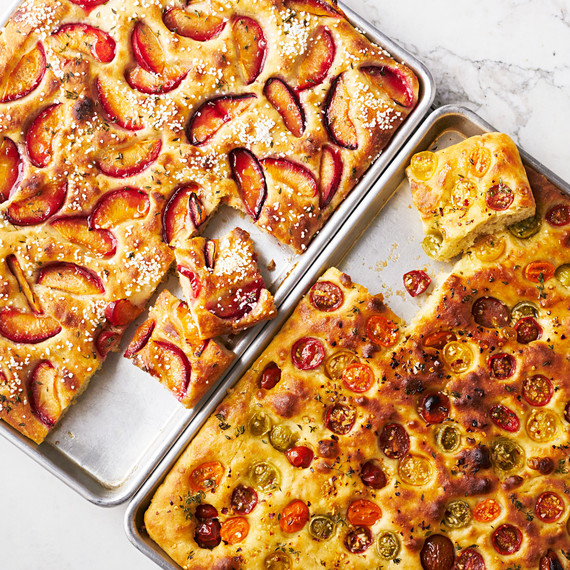 Focaccia
You don't have to stretch, twirl, or toss focaccia dough into submission; it's already wet and pliant. Pressing it into a sheet pan is a cinch and also creates air pockets, which make for a soft, pillowy bite. This version uses only a smidgen of yeast, and the slow fermentation results in a complex and artisanal flavor. Top it with tomatoes, garlic, and red-pepper flakes; or sweeten things up with sliced plum, thyme, and a sprinkle of crunchy pearl sugar.
Get the Tomato Focaccia Recipe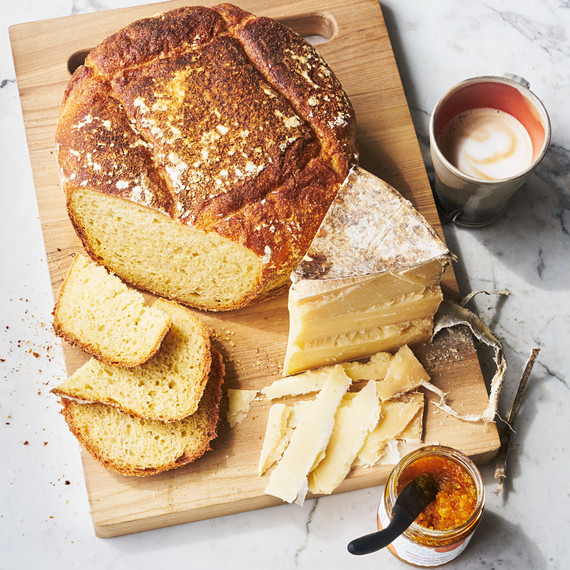 Portuguese Cornmeal Bread
Similar to the Portuguese cornmeal bread pão de milho (also known as broa), this baby is blessedly toil-free, too. Traditionally, you'd have to preheat a lidded pot to prevent sticking, then flip the proofed dough into the screaming-hot vessel. Here, you oil and flour the pot so nothing sticks, let the dough rise in the pot, and sprinkle it with water to create the steam necessary for a crisp crust. Layer on cheddar and orange marmalade, dunk it into a hearty soup, or have it both ways: Any way you slice it, there's plenty to go around.
Get the Portuguese Cornmeal Bread Recipe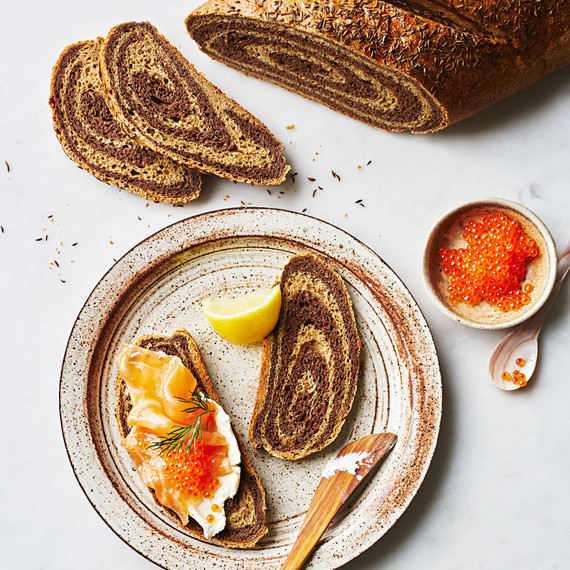 Seeded Marble Rye Bread
Little-known fact: Pumpernickel is just rye bread with cocoa powder added to create its darker color and earthy flavor. Even less known? This impressive loaf is a snap to make: Just lay the dark dough on top of the light, roll the whole thing into a log, and sprinkle caraway seeds on top for crunch. Serve it with cream cheese, Nova lox, and dollops of trout roe. (Bagels? What are those?)
Get the Seeded Marble Rye Recipe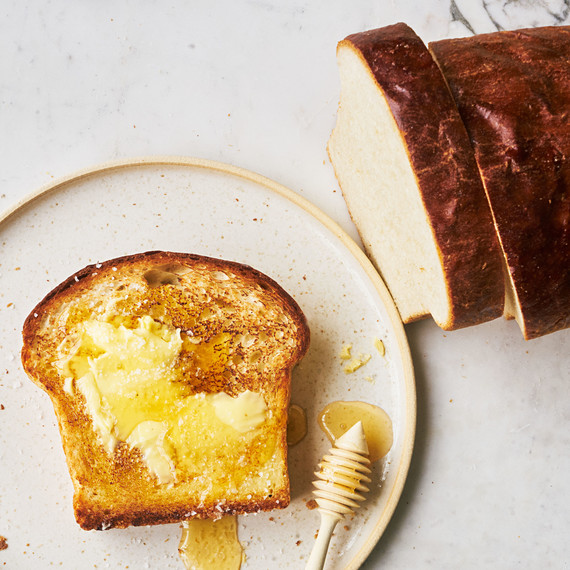 Shokupan
The Japanese are obsessed with continuous improvement (they even have a word for it: kaizen), but they've achieved white-bread perfection with shokupan, the soft, slightly sweet sandwich loaf. Where most recipes call for water only, shokupan also uses a combination of fresh and powdered milk; it also skips the eggs in the batter, which leads to its ethereal, creamy texture and color. Slice it thick, as the Japanese do for breakfast, and eat it with a knob of butter and honey or jam -- or build an irresistible all-American BLT.
Get the Shokupan Recipe