If your default is butternut, consider this a PSA for its sweet Japanese cousin. Kabocha is packed with beta-carotene, which the body converts to vitamin A. It helps strengthen your immunity and maintains healthy skin and vision. Kabocha is low-cal and low-carb, and you can put away your peeler, because the skin is edible (and full of fiber). Simply simmer or roast it -- or reinvent toast with a light, creamy spread.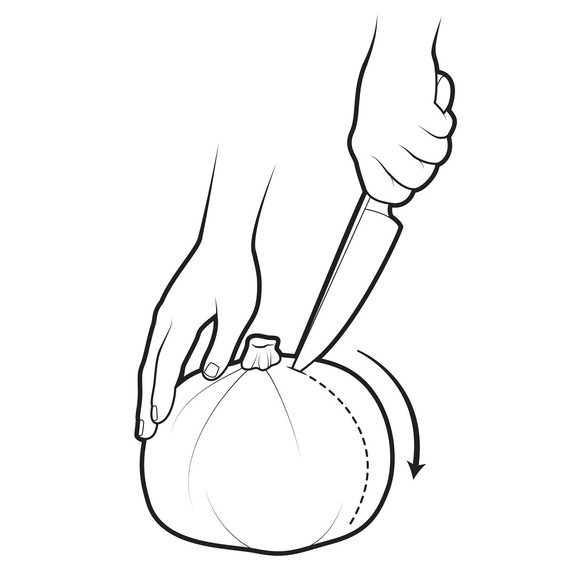 How to Cut It
Don't be intimidated by the thick green skin -- a heavy chef's knife will do the trick. Hold the squash steady with one hand. Puncture it with the tip of your knife just below the stem, then cut through and down one half. Rotate 180 degrees and repeat on the other side to cut it in half. Scoop out the seeds and prep according to the recipe.
For Dinner: Brown-Rice Bowl with Kabocha and Shiitakes
Kabocha squash and shiitake mushrooms are simmered in smoky Lapsang souchong tea, then served atop brown rice along with the resulting dashi-like broth. The umami-packed vegan dish is just the thing for a cleansing fall or winter meal.
Get the Brown-Rice Bowl with Kabocha and Shiitakes Recipe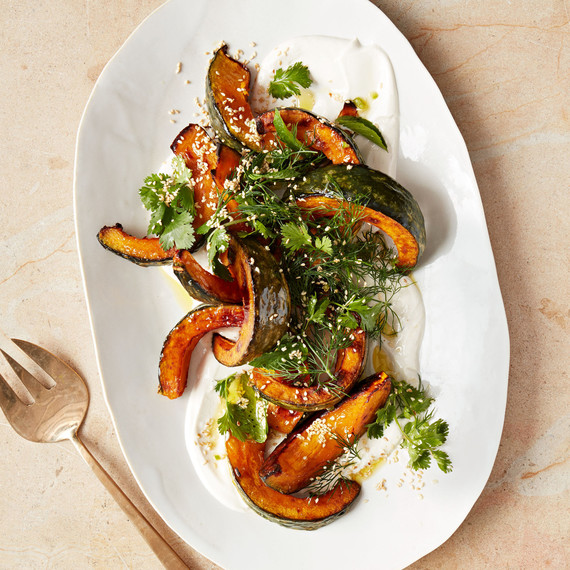 For Lunch: Roasted Kabocha with Tahini and Herb Salad
It's all about building flavors in this striking vegetarian dish. Add a swirl of tahini and Greek yogurt to the plate, then top with roasted squash, fresh herbs, toasted sesame seeds, and a drizzle of spicy lime dressing.
Get the Roasted Kabocha with Tahini and Herb Salad Recipe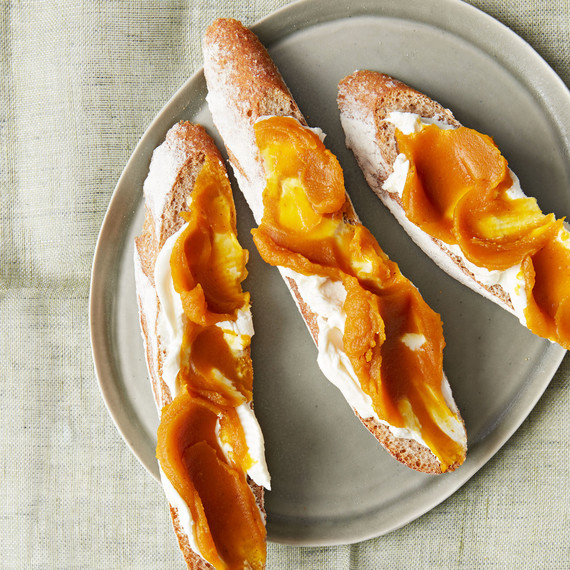 Anytime: Spiced Kabocha Butter
Like pumpkin butter but way more interesting! Roasted squash is pureed then cooked with a handful of other autumn MVPs -- apple cider, maple syrup, cinnamon, ginger, and nutmeg.
Get the Spiced Kabocha Butter Recipe