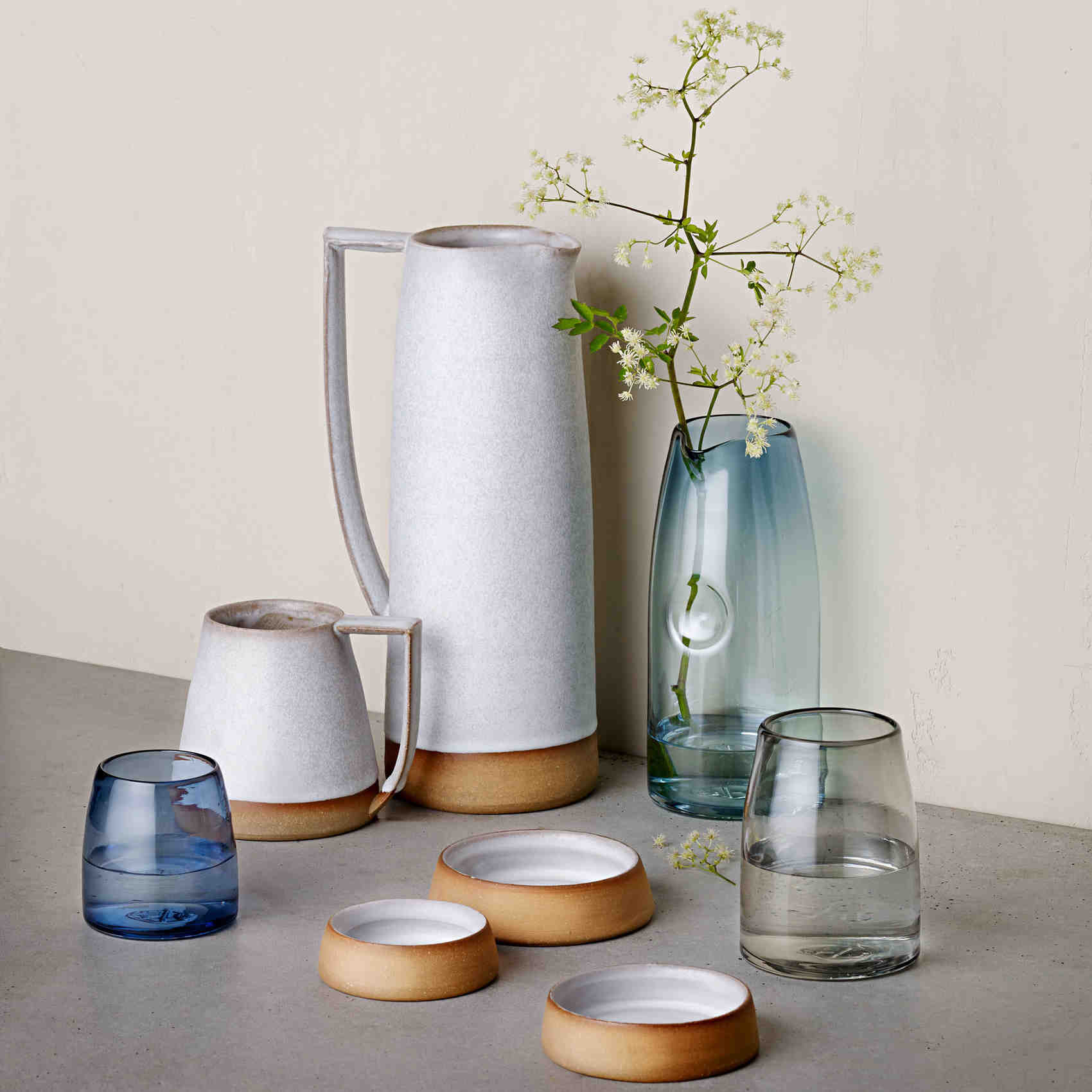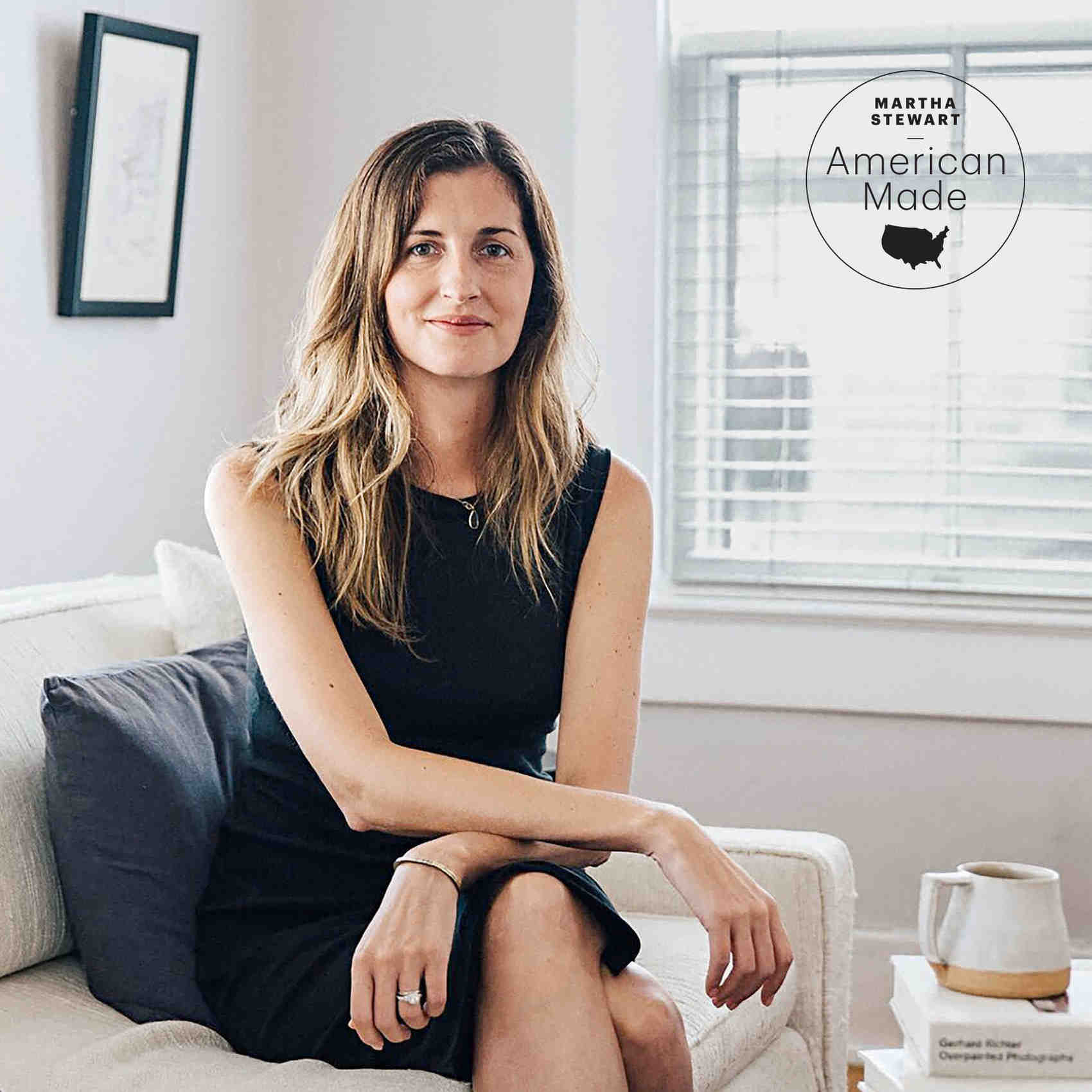 A few years ago, Erin Reitz was waiting for a delivery at the Commons, the Charleston, South Carolina, shop filled with American made home goods that she co-owned with her friend Kerry Speake. A visitor walked in and asked why there was no glassware. The truth was, Reitz had had trouble finding any that fit her requirements: handblown in the U.S., with a modern and elegant aesthetic, and sturdy enough for everyday use. The person turned out to be Nancy Gottovi, executive director of the North Carolina nonprofit organization Starworks NC. She told Reitz that she had a production-ready glassblowing facility and was looking for clients.
Reitz couldn't believe her luck. While she'd never made housewares before, she had spent more than a decade as a fashion designer before opening her store in 2013, and was itching to create something new. She applied her fashion training to the process, asking herself, What does it feel like? Will the quality last? How do the material and shape function? A week later, she drove three hours north with a concept board, sketches of her domed glassware, and a rough merchandising strategy. When she learned that the facility could produce ceramics, too, she added pottery designs, and the Shelter Collection was born.
As her line grew from a few glass pieces to a full table service, so did Reitz's desire to commit to it 100 percent -- so she left the Commons this year. (The shop will continue to be her primary retailer.) In striking out on her own, she's learned invaluable entrepreneurial lessons. First, focus on your goals, then roll with the punches: "One day you can have a track-light spark cutting off power just as Bill Murray walks in; the next, you're invaded by termites," she says. "You also have to have a sense of humor, a massive stored-up source of internal strength, and a belief in yourself and your idea. But most important, you have to know that you don't want anything else."
Sketches come to life
Reitz worked closely with Starworks NC artisans to develop just the right matte, stonelike glaze for her ceramics; she wanted them to be reminiscent of adobe bleached in the hot sun. "I love working with people who are just a few hours away," says the designer, who was used to collaborating with manufacturers abroad when she was in the fashion industry. "The ease with which I can relay an idea now is astounding, and the underlying mission of creating jobs for our neighbors is so important."
// Close extra opening div. ?>
A Brilliant Business Model
When a hosiery mill in Star, North Carolina, closed its doors about 14 years ago, it took with it around a thousand jobs, devastating the town virtually overnight. In swooped Starworks NC, which has reinvented the former factory as an artists' workshop and maker space, equipped with state-of-theart glass-blowing and ceramics facilities. The organization offers artist residencies and classes, and teams up with small businesses like Reitz's to produce handcrafted lines.
Oftentimes, small companies struggle to grow when faced with unattainable minimums and high manufacturing costs. Starworks NC is trying to change that, providing handson, small-scale production, and in doing so streaming additional income to local artisans so they can continue doing their own work. Slowly and sustainably, Starworks NC is rebuilding the town's economy and encouraging small businesses to grow, one artisanal craft at a time.