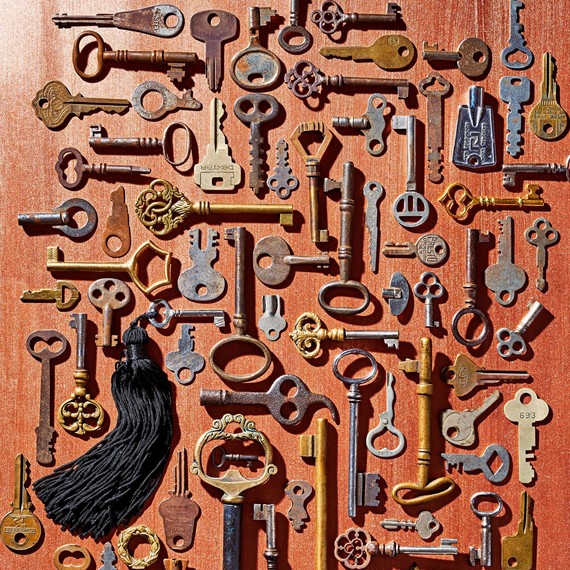 The key is a symbol of power in many cultures worldwide, as the tool allows passage into unknown realms. Large, heavy skeleton keys get their name from the bare-bones cuts that grant them access to any room in a building. (Cue the spooky innkeeper.)
They and the other kinds of vintage keys shown here are very affordable -- antiques stores often sell them for as little as a dollar each -- and are as beautiful as they are mysterious. Most often with antique keys, only the intricately designed bow, or the part you hold, remains.
[WHAT TO COLLECT NEXT: 7 Vintage Toys That are Hot Collectibles Right Now]
The smaller, less ornate lever style was used to lock valuables in cabinets and desk compartments as early as the American colonial period. And tiny toy and clock winders needed only a few simple notches to turn gears; you can imagine how easily they were lost. Look for unusually large or detailed specimens, and those made from older metals like iron and brass. A collection displayed in a shadow box is perennially intriguing, but for Halloween, hang a few from a doorknob for a jangling sound that will follow anyone who dares to enter.
Now, how do you display your collection? Watch how to make a wall-mounted key rack: