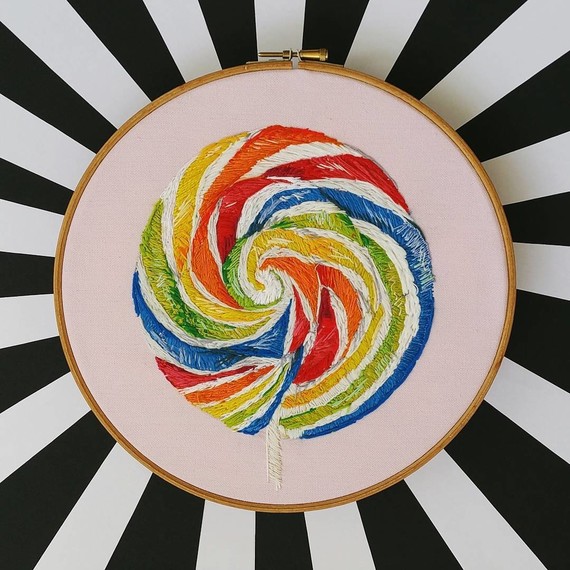 Most people snap a photo of a favorite meal; Chloe Avery prefers to take it to needle and thread. 
It all began after the English artist had to move to the Netherlands with her family. It wasn't long before she found herself feeling a little homesick. "When my husband got a teaching job in Amsterdam, we were living there for a while," Avery tells Martha Stewart Living. "And I found myself missing a lot of foods from back home. That inspired me to start this project."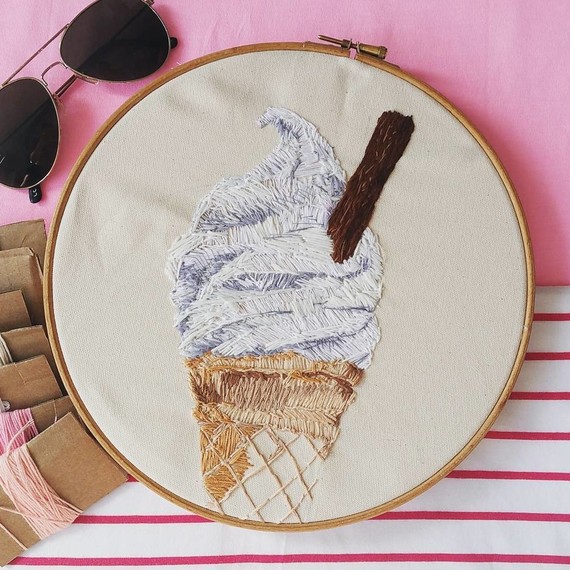 From memories of sticky-sweet fairground foods to chocolate Kinder eggs with tiny trinkets inside, Avery describes her work as nostalgic. "I enjoy spending time on work that evokes memories," says the artist, who began sharing her stitched foods on Instagram last summer. "A lot of foods are very cross-cultural as well. It's always interesting to see who will recognize what foods!" 
With a background in fashion design and textiles, Avery admits she's always had a knack for playing with color and texture. "I've also always loved drawing. I was looking for a way to bring drawing, textures, and embroidery together and this sort of came about." Before she begins a new embroidered treat, she often sketches the food beforehand or photographs it (after making it herself!) as a guide.
[SEE: How These 3-D Embroidery Pieces Embrace Color and Texture!]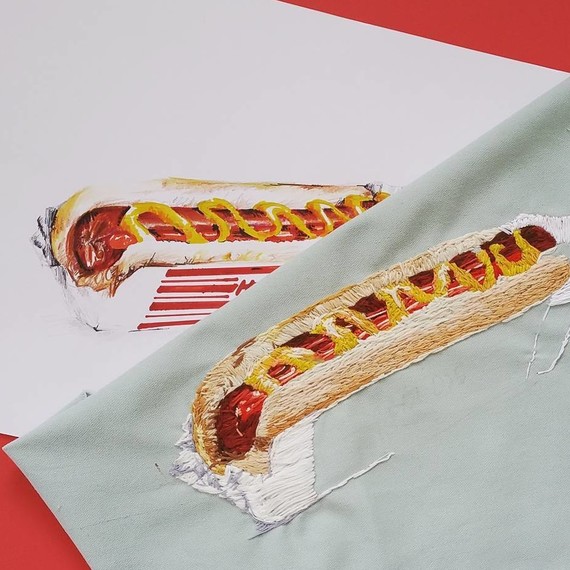 "For the fish and chips piece, I cooked everything first so I could position things how I wanted them and get the lighting right before I photographed it," says the artist. "I love this piece because it is such a British comfort food! You'd go to the English seaside with family and eat the food straight out of the wrapping paper, under the sea air. And it always tasted better than if you were to cook it yourself at home."
[MEET: The Embroidery Artist Stitching Vegetable-Inspired Works of Art]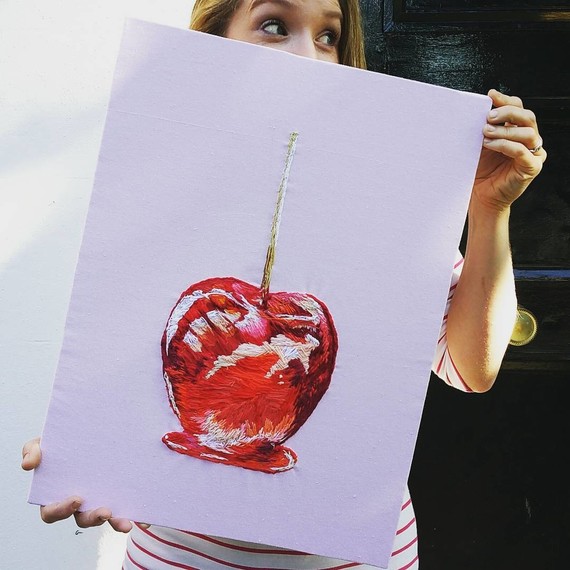 Recently, Avery has moved back to London with her husband and two sons, 6 and 8 years old. But she's not over her nostalgic creations just yet. "After the foods, I might do more nostalgia-inspired pieces, like children's toys!"
Feeling inspired? Try your hand at embroidery with this stichable DIY to upgrade a simple clutch: