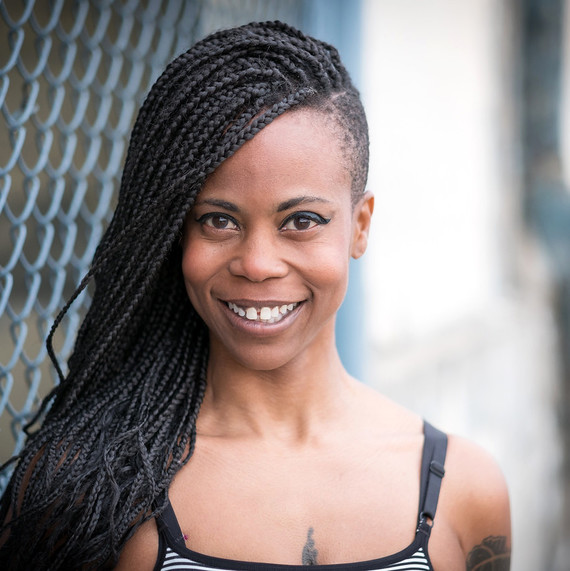 Telling tales visually through the environments she creates is Hannah Beachler's craft. She's painted Miami in pastel hues for the Oscar-winning Moonlight and conjured ghostly plantations for Beyoncé's Lemonade visual album; most recently, she dropped us into the fantastical orbit of Marvel's Black Panther. And her work on Black Panther was so revolutionary that it just helped her make history: On February 24, 2019, Beachler became the first African-American Oscar winner for Production Design. ("I had to run to the back of the warehouse where the catering was so I could yell," she told The New York Times. "And then I cried.") 
For each project, she works closely with the director and entire team, sketching and plastering walls with thousands of images. "If you don't force it and you trust your intuition, a map of where to go presents itself organically," she says. Not surprisingly, Beachler's own home in New Orleans's 11th Ward is eclectic, packed with finds from many different decades. "If a piece has a lot of character, I'll imagine where it has been and how it came to be," she says. "It's about filling my home with stories."
Take Notes: Keep Your Handbags Looking Their Best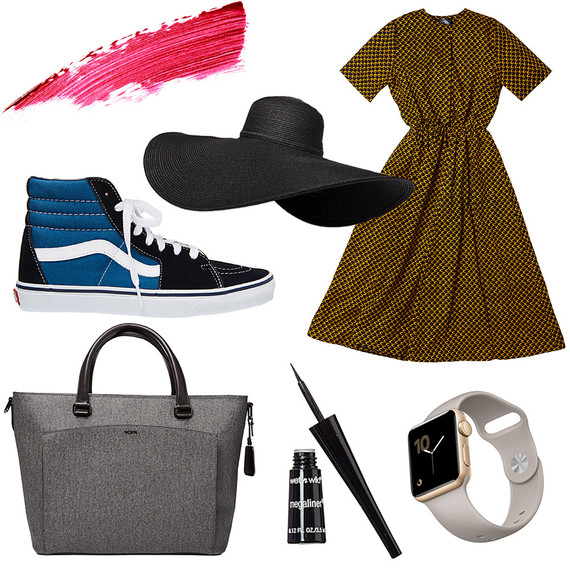 Beachler's Style
Work uniform: "Jeans, tank top, cardigan, scarf—and I always pepper in a healthy amount of vintage, like a Levi's denim jacket." ebay.com.

On her feet: Vans Sk8-Hi sneakers, $65, vans.com.

By her side: Tumi's Camilla tote, $445, tumi.com.

Go-to designer: "Demestik by Reuben Reuel designed the dress I wore to the 2016 Creative Emmy Awards. I love his colors and African-infused designs." Helga midi dress, $240, demestik.us.

Timepiece: Apple Watch, $369, apple.com.

Signature lip color: Perfect Red lipstick from AJ Crimson Beauty, $22, ajcrimson.com.

Makeup trick: "I've used Wet n Wild black liquid eyeliner since I was 19. It has the best brush and is super-easy to use. I believe in the age-old mantra: 'If it's not broke, don't fix it.'" Mega Liner, $4, wetnwildbeauty.com.

Sun protection: "A big, floppy hat." San Diego Hat Company Ultrabraid XL brim sun hat, $44, zappos.com.

Skin-care staple: Dove soap, $4.50 for 4 bars, target.com.

On her nightstand: "I usually wear my hair in box braids, so I keep silk scarves to wrap them up Erykah Badu–style."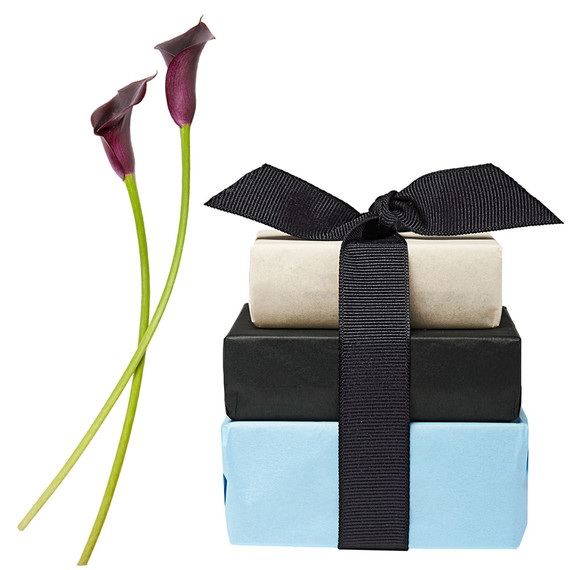 In Her Home
Design vibe: "I mix midcentury modern with '50s retro and '80s contemporary."

Prized possession: "A papier-mâché sun and moon that my son and I made and painted together when he was 2 years old. He's 19 now."

Flower of choice: Black calla lilies.

Gift wrap: "Pastel tissue paper in blue, green, or yellow with pops of black or beige." $3 each, paperpresentation.com.

She collects: "Vintage desktop lighters. They're like little sculptures with hidden secrets."

Favorite movie: Sexy Beast.

Inspiring artist: "Photographer Ernst Haas. I love how he uses color, perspective, and reflection to create something new."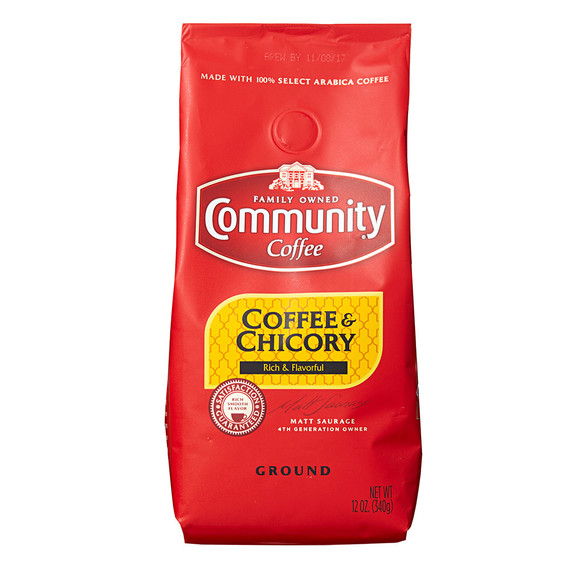 In Her Kitchen
Breakfast: "Coffee and waffles. I especially love Community Coffee's coffee and chicory. Wherever I am in the world, a good friend will send me some." $6.50 for 12 oz., communitycoffee.com.

Cocktail hour: A glass of Robert Mondavi Moscato D'Oro.

Dinner-party menu: "Crispy salmon, homemade mashed potatoes, and pan-fried cabbage."
On the Go
Local dining spot: "Hands down, my favorite restaurant in New Orleans is Coquette."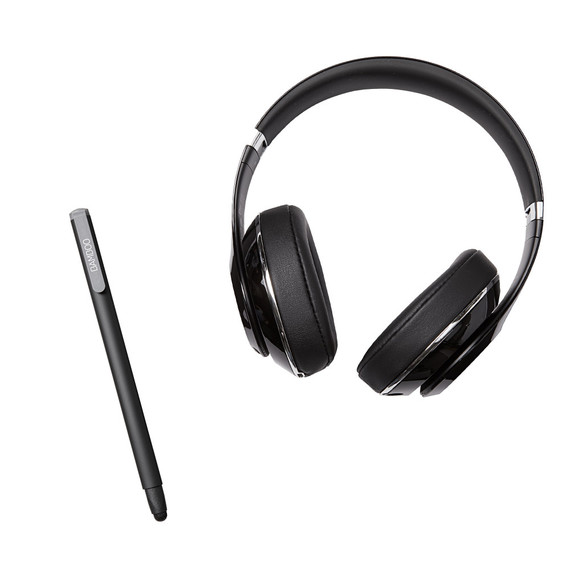 Travel necessity: "When I'm on the road—and I'm away a lot—I always keep Beats Studio wireless headphones and a good playlist with me. Lately it's been Kendrick Lamar and 6LACK." $380, apple.com.

Her ride: "I'm a huge car lover. I drive a 2010 Land Rover Range Rover Sport HSE in midnight blue. It's a V-8, 8 cylinders, 5.0 liter, 375 bhp, with a Jaguar engine."

Charity: ASPCA, aspca.org.

Trusty gadget: Bamboo solo stylus, $20, wacom.com.