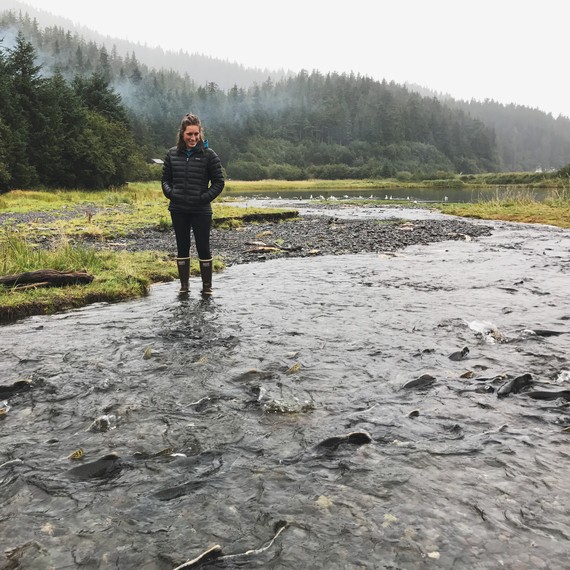 Autumn colors are making their debut here on the Alaska coast, with the Copper River Delta turning dark red with wild cranberries and spawning salmon, the mountainsides golden with mushrooms and turning trees. After a full summer of harvesting on the ocean, it's so powerful to come home and hike along rivers rich with salmon who have also made their way home. 
New to Drifters Fish? Get to Know Our Favorite Salmon Fishermen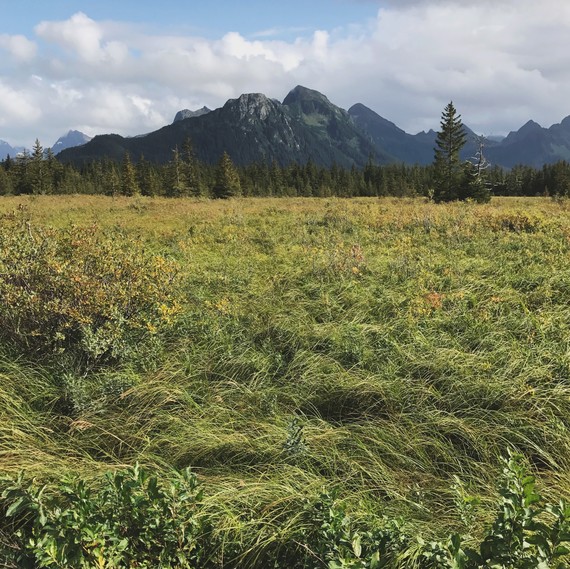 Wild salmon are resilient creatures, and a healthy habitat is everything for them to thrive. Untouched wilderness and an intertwining network of glacier-fed, cascading rivers are unique elements of this pristine watershed where Copper River salmon spawn and continue their amazing life cycle. The salmon streams surrounding Cordova are vivid this time of year with ribbons of red; wild salmon's silver bodies turn blush when they swim back to freshwater where they reproduce.
Get Our Salmon Recipes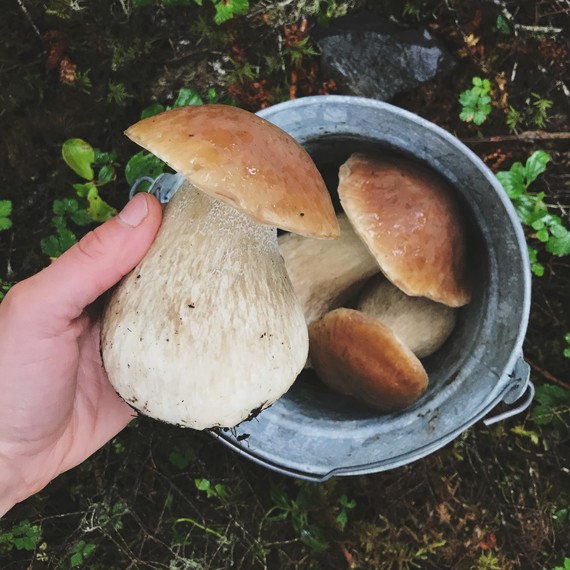 The connections run deep in this wild place; after the salmon have reproduced, their bodies then feed the forests and wildlife living there. In the spring, the young salmon will hatch and use the protected freshwater lakes and streams to grow before they venture out into the sea. When summer returns, Michael and I will be back to work on the water, fishing for these wild salmon to bring nutritious, healthy protein to your table. This ecosystem is vital to our livelihood and my life as a fisherman depends on the salmon that I don't catch in my net just as much as the ones that I do.
With the change of season and our fishing schedule starting to wind down, Michael and I have been taking time to explore around Cordova. Out in the surrounding wilderness of the Copper River watershed, we've been treasure hunting deep in the woods for wild mushrooms, alongside creeks loud with vibration of thousands of salmon pushing their way upstream.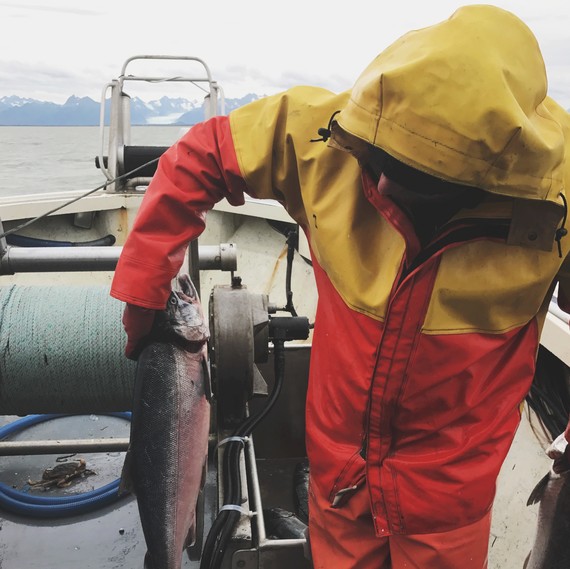 A friend recently shared with me "Home is where the habitat is," and I feel so fortunate to work within a community of commercial fishermen championing the salmon who have made it home.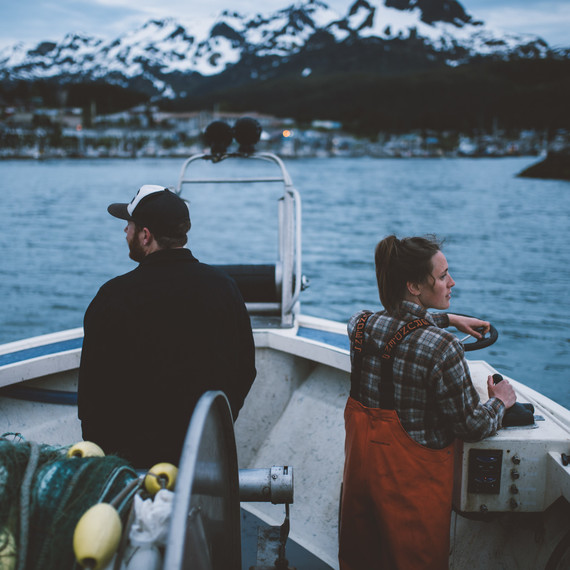 Follow Nelly and Michael's fishing season, they're sharing their stories with us every Thursday here on marthastewart.com
Watch how to make Shredded Cabbage and Salmon Salad ​for dinner this week: