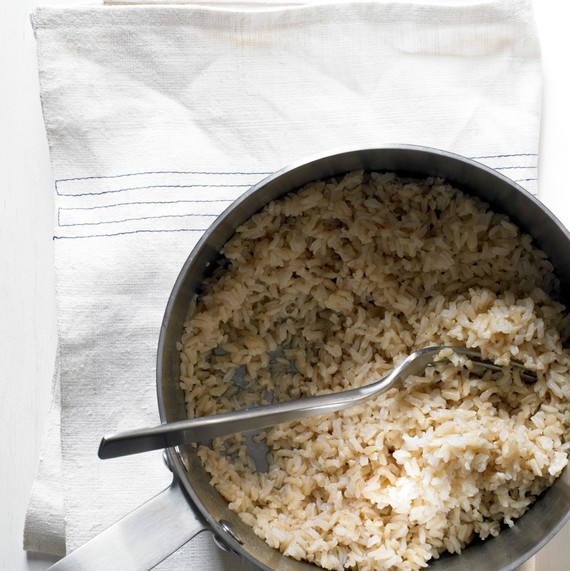 A pot of this pantry staple goes a long way, baby. Whether you have white or brown, short or long, home-cooked or takeout on hand, any variety will do. Here are clever ways to make the most of every morsel, from a quick breakfast to a skillet dinner. For the best results in all these recipes, use grains right from the fridge.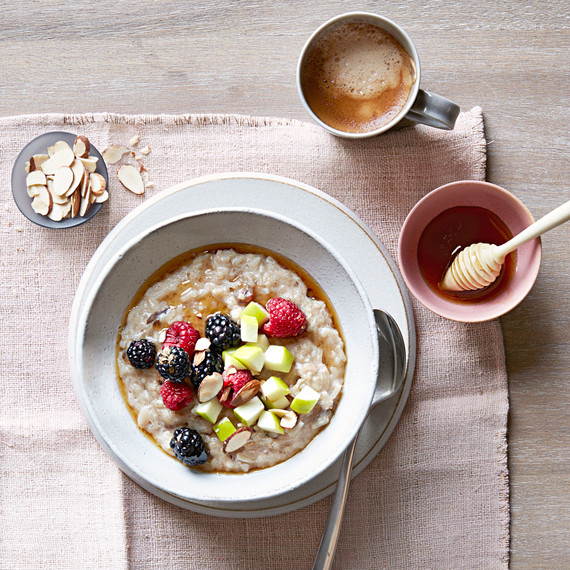 1. Sweet Rice Porridge
Breath new life into day-old rice by turning it into a sweet porridge for breakfast. Top with your favorite fruits, nuts, and sweetener -- we used blackberries, raspberries, chopped Granny Smith apple, toasted sliced almonds, and honey.
Get the Sweet Rice Porridge Recipe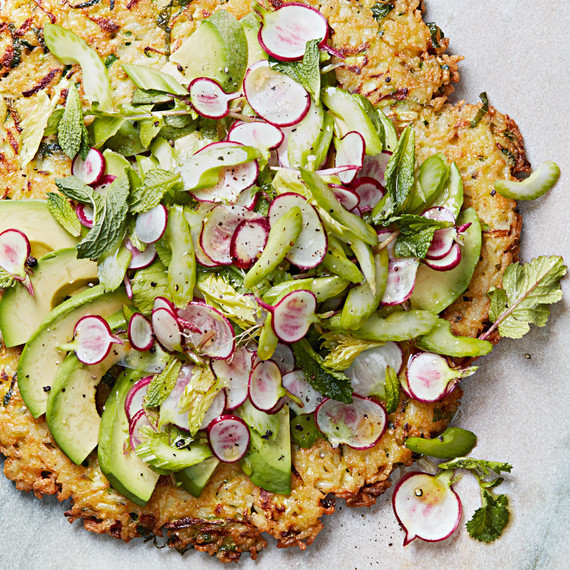 2. Crispy Rice Cake with Celery Salad and Avocado
Leftover rice gets an assist from grated zucchini, Parmesan, eggs, lemon zest, and fresh mint to become a golden brown pancake. It makes an impressive vegetarian side or main dish, especially when crowned with a crunchy celery-and-radish salad and creamy avocado.
Get the Crispy Rice Cake with Celery Salad and Avocado Recipe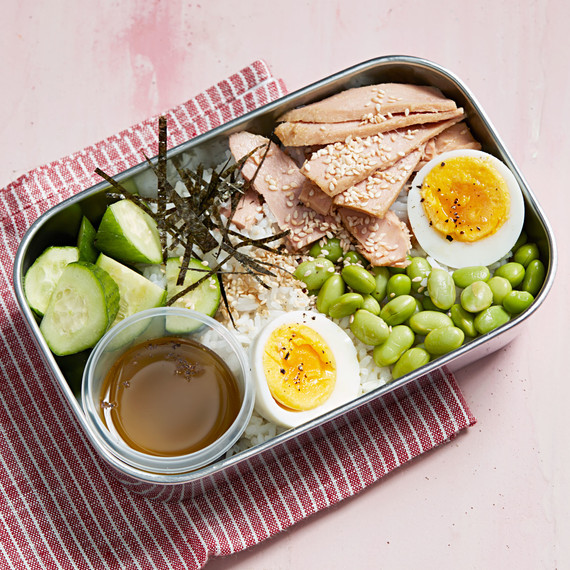 3. Easy Tuna Rice Bowl
The classic flavors of a tuna-and-cucumber sushi roll get a pack-and-go makeover in this simple lunch that comes together in a mere 10 minutes. (It also makes a great fast dinner.)
Get the Easy Tuna Rice Bowl Recipe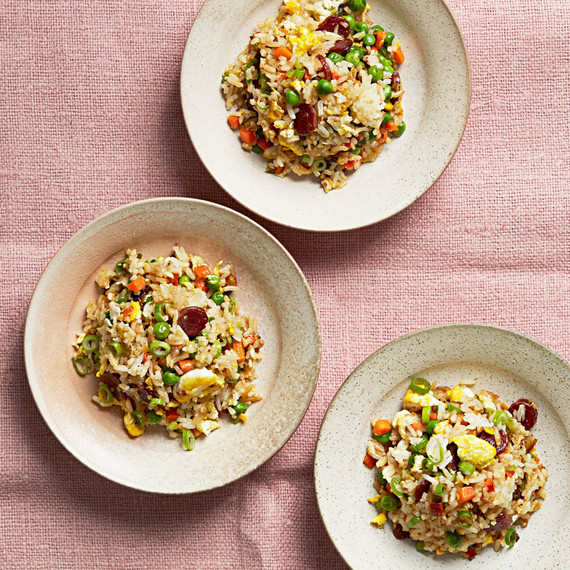 4. Fried Rice with Chinese-Style Sausage
Our new go-to one-pan dinner! Using sweet Chinese sausage as your protein results in a rich, extra-satisfying fried rice.
Get the Fried Rice with Chinese-Style Sausage Recipe