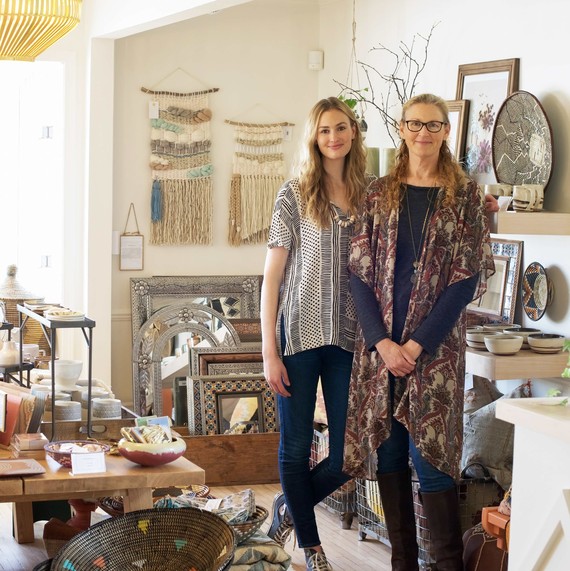 Some family members write letters or video chat to stay in touch. For Vicki Rawlins and her daughter Brooke, planning their own business together seemed like better bonding. 
While Brooke was off in San Diego studying advertising and falling in love with the small business world, her mom was in Chicago, working as an artist. "We had been talking about running an online boutique," Brooke tells Martha Stewart Living. "Mostly as a way to feature my mom's art work." Soon, the two found themselves scouting out other local artists to collaborate with. In 2014, Sister Golden was born.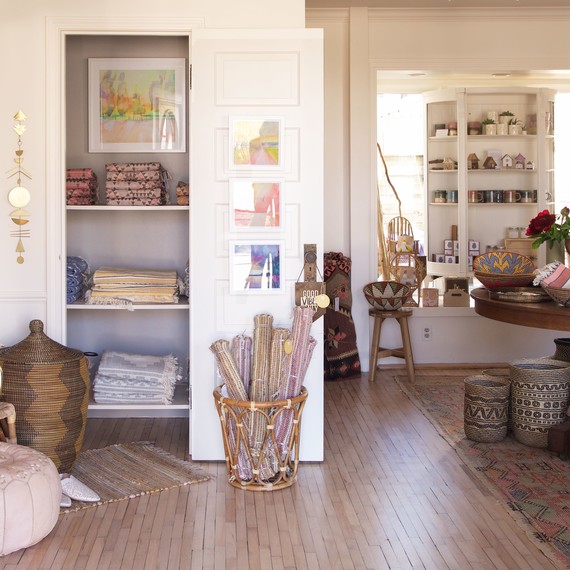 At first, the shop was entirely online, featuring Vicki's unique floral prints and handcrafted goods from artists worldwide. "Finding our artists is one of the most fun things we do," says Brooke, who scopes out art fairs, handmade craft shows, and the Instagram community for new makers. Artists also reach out to the women on a daily basis. But as they began to curate a larger selction of colorful and unique goods, the idea to go offline became a bigger possibility. "We dreamed of doing a brick and mortar!"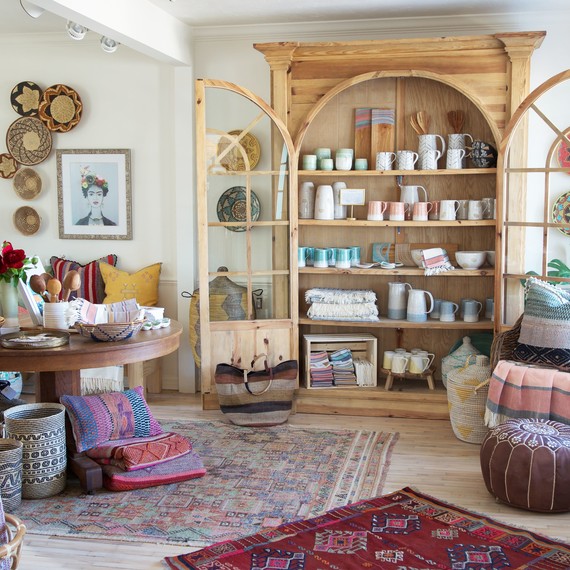 Earlier this spring, that dream came true as the two debuted their shop in the heart of downtown Fish Creek in Wisconsin. "It's surrounded by water and gorgeous nature," says Brooke, perfect inspiration for one of the shop's most beloved items: Vicki's floral art. 
[MEET: 3 Mother-Daughter Duos Who Inspire Us to Pursue Our Passions]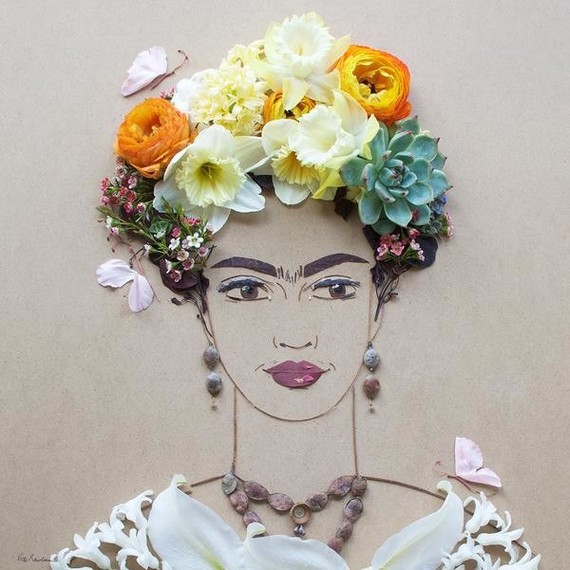 "My mother had been a professional florist so I've always been surrounded by plants and gardens," Vicki tells us. And while the artist has worked with many mediums, she admits there's something especially therapeutic about working with real, foraged flowers. "From the walking and hunting to the assembling, it's very relaxing!" says Vicki, who does each piece entirely free-handedly. "After we photograph the piece, I return all the flowers, twigs, and leaves back outside. And while it's not always fun to let it go, it's also so wonderful to let it all go."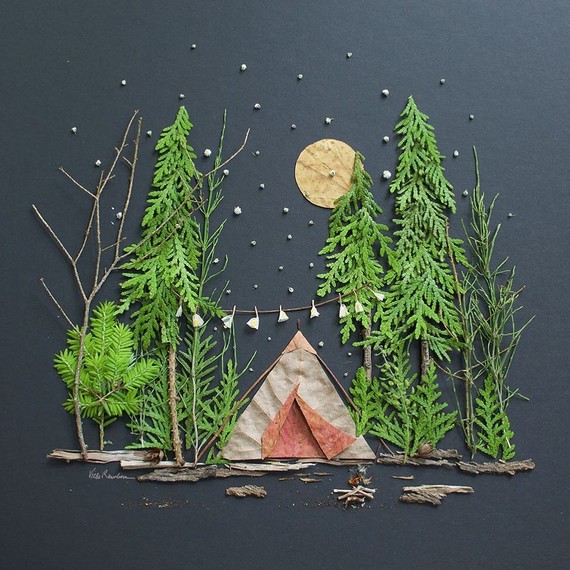 At the shop, among pretty planters by Barombi Studios and Cival Collective's Milwaukee-made jewelry, visitors can peruse Vicki's prints in a small gallery where the artist also hosts workshops. "I encourage people to try it!" And when she's not teaching her craft to others, Vicki is running the business with Brooke — it's a two-woman show.
"People often ask us, 'How are you both doing this all by yourselves?'" says Vicki. "But we thought it was important for people to really know 'us' in our first year. We know the stories behind each piece and the artist. And if people want to know about the floral prints, I want to be here to tell them!" The name Sister Golden, after all, is partly inspired by girl power (as well as Brooke's childhood nickname!) "I'm the oldest of three sisters," Vicki says. "And between Brooke and I and my sister, who even helped build our shop counter — it's all girls."
[FIND INSPIRATION: 30 Days of Nature Crafts]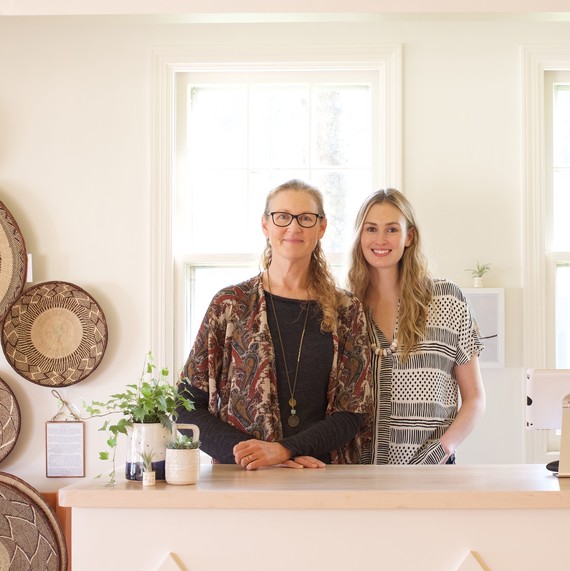 Running a business with family may seem tricky, but these girls make it look easy. "Vicki has an eye for merchandising and setting up," says Brooke. "I have a hand for the backend of business and marketing." Meanwhile, Vicki tells us, "I could never do what Brooke does! The website and our photos — that's all her!" And while they occasionally fight — Brooke thinks Vicki works too much — they both agree on one thing. "We balance each other," says Brooke. Her mother chimes in: "Totally."
Feeling inspired? Try your own floral-inspired project with this decoupaged tray: