We're here for you again with deliciously doable dinners. The recipes take less than an hour of mostly hands-off time, many cook much quicker than that but may require constant stirring. These are meals the whole family can enjoy. Yes, there will be pasta, so join us every week for dinnertime inspiration.
Monday: Rigatoni with Eggplant and Yogurt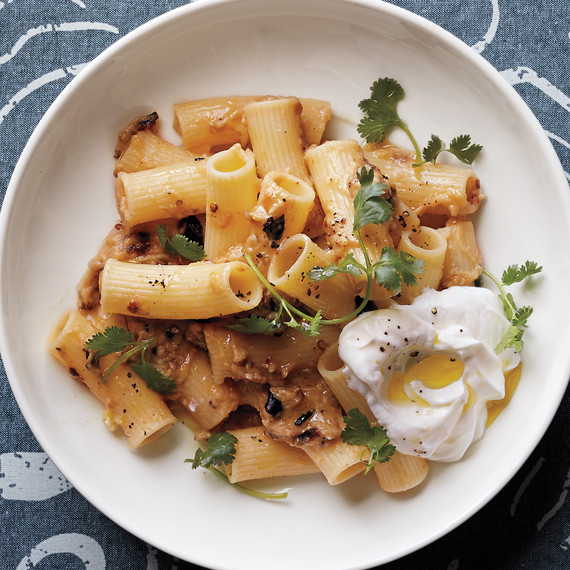 Did you have hamburgers for lunch? Or was there a big brunch earlier today? You've been celebrating Labor Day for two days now. Maybe you're ready for an easy pasta dinner? This smoky eggplant-tahini mix is inspired by baba ghanoush. And while we oft serve a dollop of ricotta to finish a pasta, here, yogurt is just the thing.
Get the Rigatoni with Eggplant and Yogurt Recipe
TUESDAY: Chilled Spanish-Style Tomato Soup
Make this gazpacho relation in advance (up to two days ahead) to allow flavors to mingle. Then serve with dishes of chopped hard-cooked eggs, tuna, sliced ham, olives, Marcona almonds, Manchego cheese, and crackers so everyone can customize their bowl.
Get the Chilled Spanish-Style Tomato Soup Recipe
WEDNESDAY: One-Pot Thai Turkey and Rice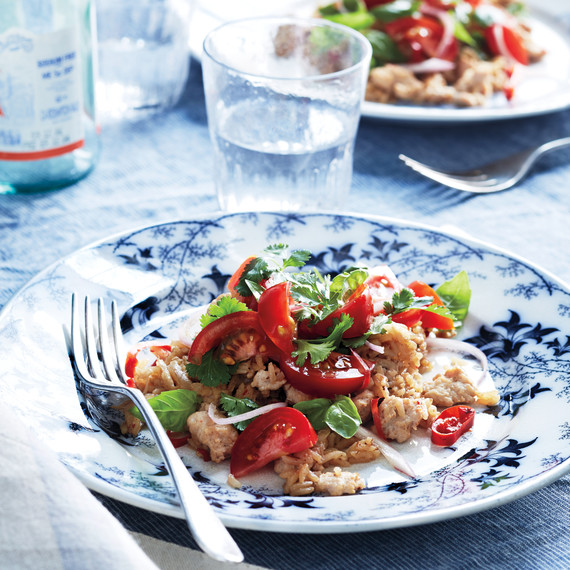 A one-pot wonder that takes less than an hour and can be made ahead and reheated -- did we mention how good it tastes?! Ground turkey and rice reach flavor-filled new heights with Thai accents of lime juice, coconut milk, ginger, and garlic.
Get the One-Pot Thai Turkey and Rice Recipe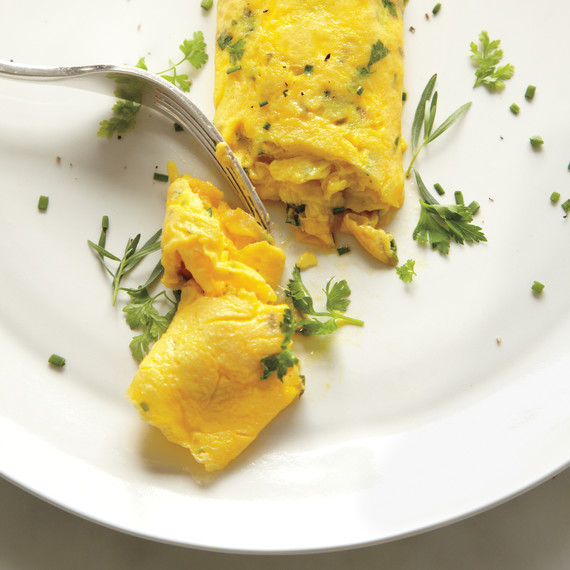 You want fast? We got it, fast and classy too. Serve this herby, eggy wonder with a salad that makes the most of late-summer bounty -- sure, we mean tomatoes, not to mention some arugula or a delicate lettuce. A baguette rounds out the feast.
Get the French Omelet Recipe
FRIDAY: Sausage-Stuffed Zucchini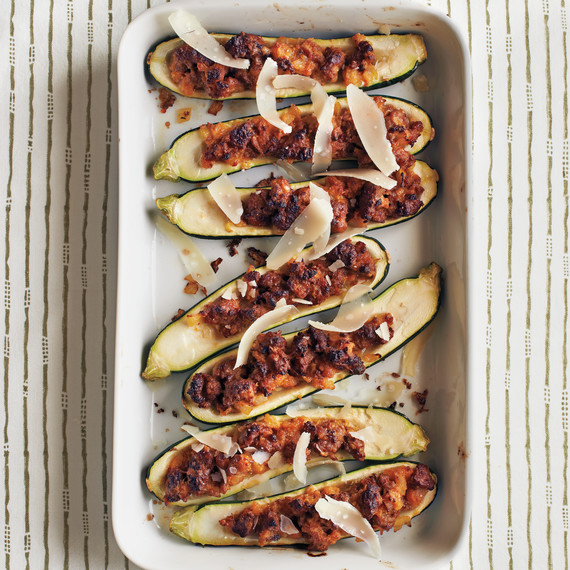 Consider this a season-straddling meal, using the bounty of summer zucchini that's all around but turning it hearty as only a sausage filling can. (And if fancy, these boats can be made a day ahead and refrigerated, then baked the day of eating.)
Get the Sausage-Stuffed Zucchini Recipe
SATURDAY: Tomato-Ricotta Tart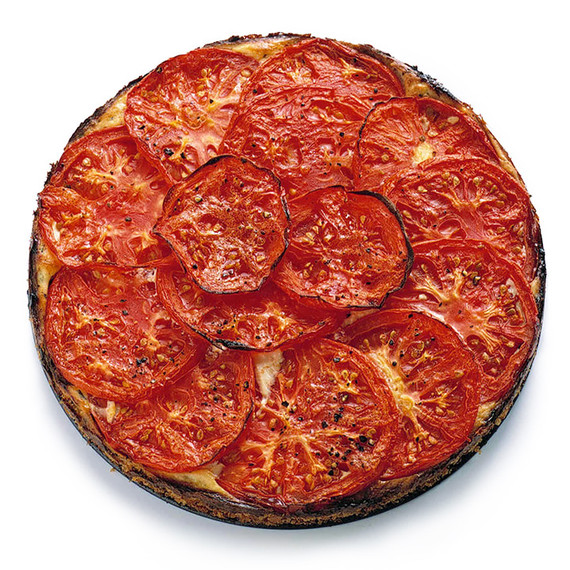 It's not over -- the summer, the warm weather, and especially not the bounty of local tomatoes. If, like us, you don't think having a lot of tomatoes is a problem and you're always eager for new recipes, give this one a spin. It's a pastryless tart; the crust is made with breadcrumbs and olive oil -- no rolling required. The filling is ricotta, Parmesan, basil, and lots of beefsteak tomatoes. It goes with salad of any sort, grilled vegetables, fish....
Get the Tomato-Ricotta Tart Recipe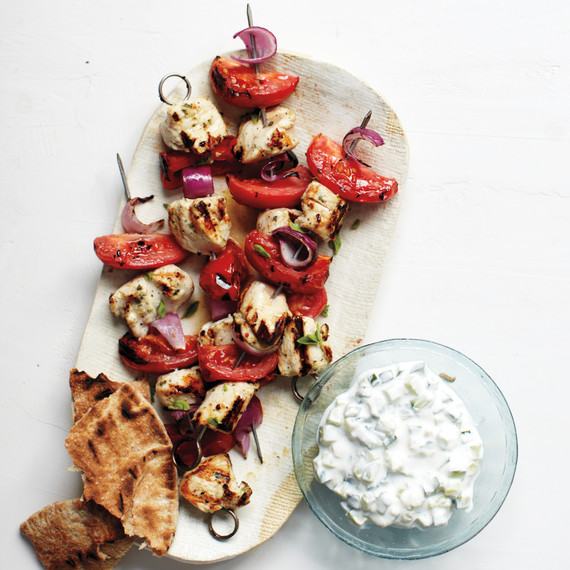 What makes this a weekend dinner? Well, it takes a more than an hour, but on a Sunday that shouldn't be a problem. Make the lemon-garlic-oil marinade, pour over the chicken, and refrigerate. Next, pour yourself a glasss of wine and nibble olives while the marinade does its work. Then it's time to get threading and grilling. And don't skimp on the cucumber-laden sauce.
Get the Chicken Souvlaki Recipe